After New Zealand Fashion Week I had two weeks dashing around New Zealand, so on my return I only had a fleeting visit to London Fashion Week. This season the British Fashion Council headquarters moved from the mainstay Somerset House over to their new venue, Brewer Street Car Park.
I can never have a season at LFW without seeing one of my favourite designers, Omar Mansoor. London based, Pakistani designer, Omar showed his 10th collection at the Fashion International showcase at London Fashion Week. An "off schedule" show, so not part of the main London Fashion Week schedule but an opportunity for up and coming designers to showcase their work. Something that at LadyM Presents: Business of Style, I am all about.
Omar Mansoor is best known for his couture occasion wear. He dresses British actresses and International royalty. Omar studied at London College of Fashion and was one of the first Pakistani designers to showcase at London Fashion Week in 2008. I first met him in 2010 at Fashion International and have loved his work ever since. Omar Mansoor designs for dresses for Royal Ascot attendees as well as the red carpet. This season Omar wowed the audience at the Amba Charing Cross Hotel, with a sumptuous affair all in white.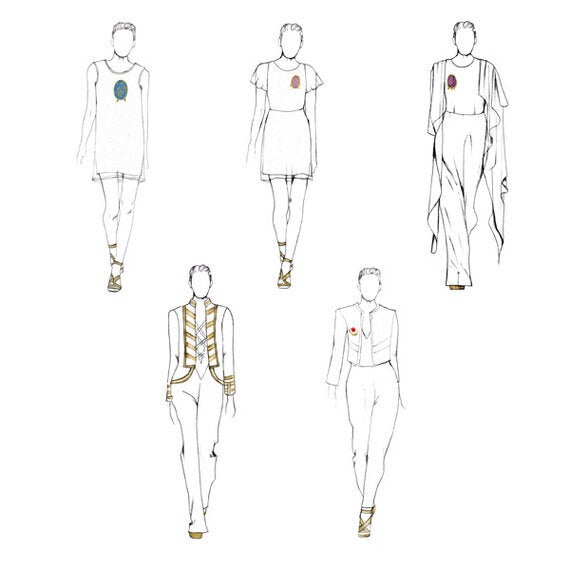 The Revolution of 1917 made the Russian fashion adjust to the new Communist norms, which condemned everything "bourgeois" and extraordinary. The collection is constructed with hues of white and ivory depicting the peace post revolution.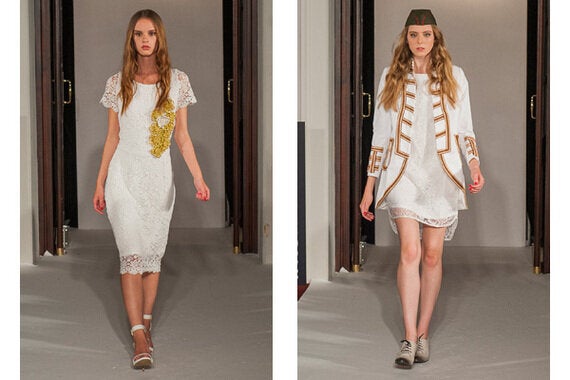 It was interesting to see an entire collection in white and ivory, with just a touch of military khaki. There was something refreshing and ethereal about the flow of silk jersey and crepe in such a light shade. Lace intertwined to add a textural dimension with a shimmer of gold, luxurious yet simple. A softness in the light of a dark backdrop of Russian Revolution, Omar excels.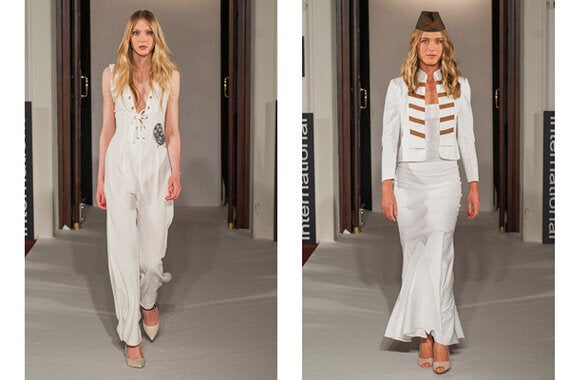 Omar took note of the pre revolution Tsarist Autocracy, representing this with Faberge imperial eggs inspired motifs. Whilst the rise of revolution is communicated with military insignia and caps. I loved the full length dresses and jumpsuits with a touch of gold silk in the detailing. The end of revolution peace is shown with white and gold silk flowers.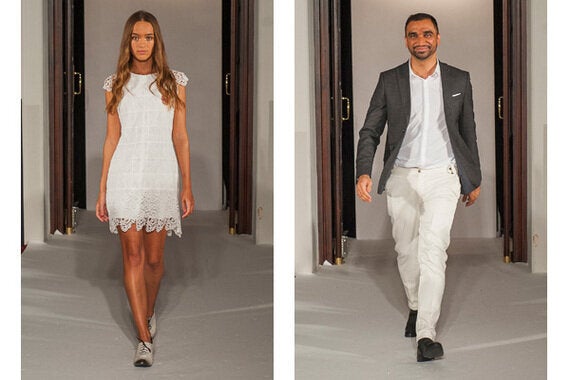 A deep collection, focusing on a powerful history, shown with the strength of white and a powerful presentation. Perfect for Spring/Summer 16, especially heady days in Kefalonia or dusky nights in Dubai. You can really get a sense of travel with this collection and the soft flowing materials would certainly pack well. Omar Mansoor has a global appeal and an international fan base. He knows how to dress the modern woman, accentuating her curves and showcasing her beauty.