To be honest with you, when it comes to art, I love a walk through a gallery on a rainy Sunday afternoon, or admiring artists work showcased in huge coffee table books or as prints in fashion designers collections. But it is not an area of expertise for me.
But something has caught my eye in the art world and I thought I better share it with you. The very talented and hot young artist, Rich Simmons will be launching a brand new show on 13th June 2013 at the Imitate Modern Gallery in London.
Do you remember the Duchess of Cambridge and Prince William immortalised in the style of Sid and Nancy? Well this image went viral on a global scale and soon put artist Rich Simmons at the forefront of the young British art scene.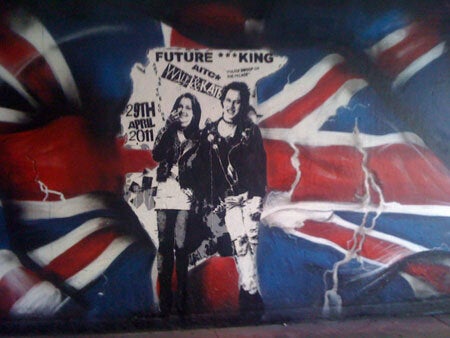 Rich Simmons is an award winning rising star in the British art scene. Born in Peterborough in 1986, 27 year old Rich Simmons is completely self taught and is proud to be trail blazing a whole new genre of art - a fusion of street and pop art often inspired by retro, vintage style 50s imagery. What I love is Rich's use of bright, bold colours, think hot pinks, teals and indigos that we've seen in the SS13 catwalk collections, he loves combining these colours with the contrast of the same image in coffee and black cappuccino hues to create a unique visual result.
Many of the images that Rich includes within his collection strike an intensely personal chord - the marriage of the beautiful and the twisted representing Rich's own battle with depression and autism. Using art as his own therapy, Rich trapped his personal demons on canvas and harnessed negative emotions to make something beautiful.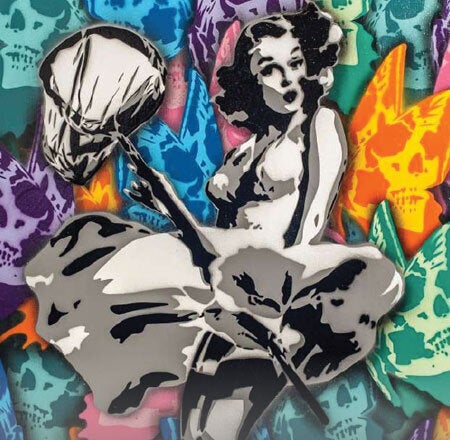 His brand new collection of work - The Inner Outsider - communicates Rich's own status as a self taught artist with no formal training - himself as the Outsider who is focused on showcasing the INNER beauty and juxtapositions can and do exist within everything.
Rich Simmons is fast becoming a name to watch as the founding member of an exciting new breakaway art movement - CUPA - Contemporary Urban Pop Art - a blend of pop and urban street art with a new twist. I think it's pretty cool.
The Imitate Modern Gallery can be found at 27A Devonshire Street, Marylebone, London W1G 6PN. The exhibition is open to the public 14th June until 13th July 2013, make sure you stop by and see it!
All images copyright of Rich Simmons