September is Fashion Month. New York, London, Milan, Paris and for me this season, New Zealand. I am honoured to be at New Zealand Fashion Week A/W13 reporting for LadyM Presents and the Huffington Post.
Trelise Cooper is a big name in fashion in New Zealand, one could even say the Queen of NZ Fashion and her A/W13 show Illuminations celebrates a modern glamour. It was inspired by the Bell Epoque era, promenading on Brighton Palace Pier, the boardwalk lights twinkling and every essence of fabulousness and frivolity.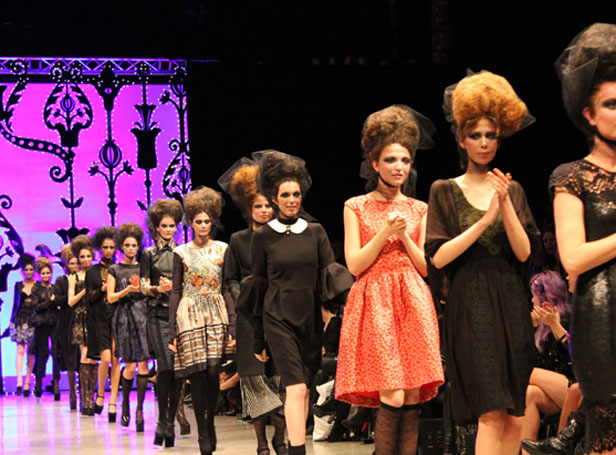 Think luxury materials, layering, a sense of warmth from textures and contours. I loved the layering of long shift dresses over skinny trousers. Of textures rubbing against each other and of romance and opulence of the past in fresh, edgy outfits.
There were two shows here really. From an entrance of gold balloons was sumptuousness, warmth in pin striped layered suits, colourful leather cropped jackets and africana batik prints.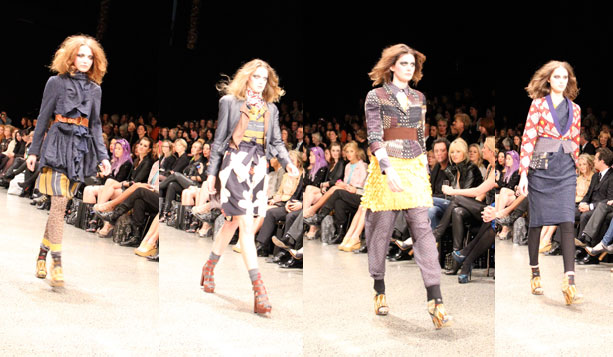 Then the lights dimmed, the catwalk entrance changed and the music became dramatic. Out walked models in outrageous Andrea Biani shoes, wedges with no heels, simply fabulous. Models with netting around their hair and covering their face, an air of mystery and grandeur in dramatic dark outfits, enthralling and entrancing.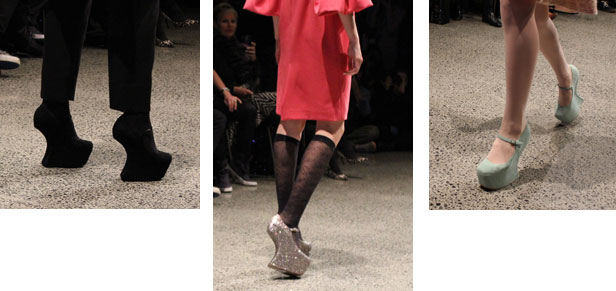 Before the show closed, Trelise illuminated our lives one final time. With dresses with skirts that lit up. Photos just won't do it justice but it was amazing. She received rapturous applause from New Zealand media and fashionistas. Job well done Trelise.
All images copyright of LadyM Presents