Former TOWIE star Jessica takes a step in the wright direction as she launches her second footwear collection for SS16.
Jessica Wright looked incredible as she arrived to her launch in a white bespoke four by four emblazoned with her name along the show stopping vehicle.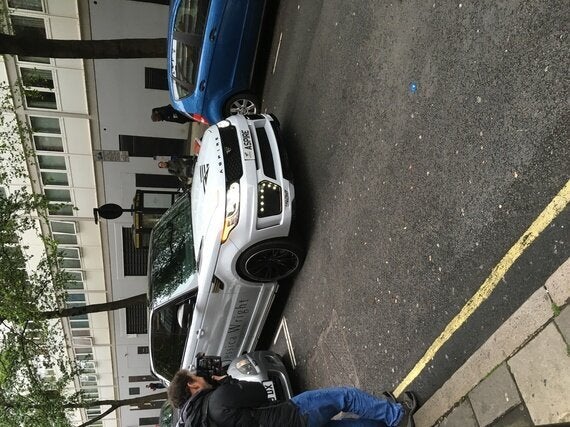 All eyes were on her as she stepped out to a crowd full of papparazzi. Donning a rose gold silk robe,which showcased her tanned leggy pins. she partnered these with striking matching accessories.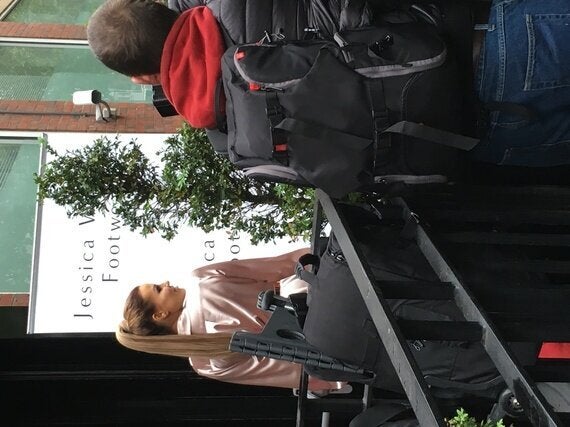 Her hair styled back in to a sleek high pony tail, showcasing her stunning features that were enhanced with bold eyes, nude lips and that all important highlight. Proving Essex girls are full of glamour.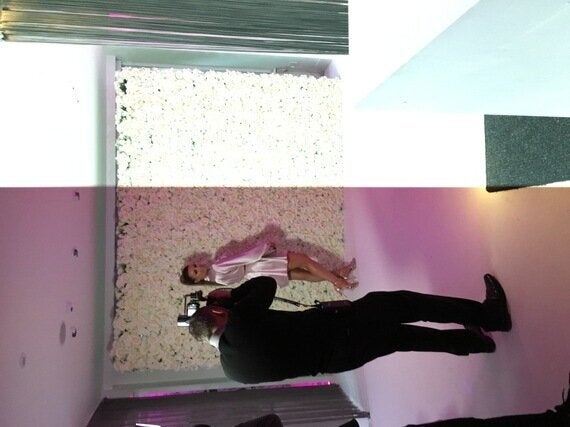 The launch was held at Vanilla in London, such a great choice of venue with its modern but elegant decor. Naturally we were offered Jessica cocktails which consisted of vodka, raspberry puree, cranberry & orange juice with a dash of lime a perfect combination. Cupcakes with shoes and pictures of jessica adorned tables for guest to help themselves to.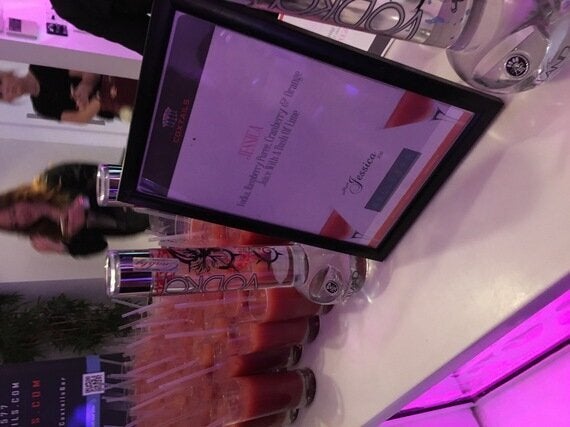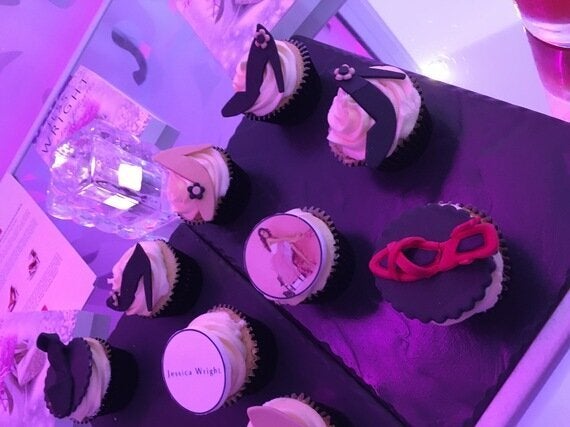 Now lets get to the all important shoe collection. The collection, consisting of 41 different styles ranges from the fashion staple black heels to my absolute favourite the fashion forward neon pink courts which can liven up any little black dress to make a statement. Jessicas shoes are an affordable collection which can suit all, ranging from an RRP of £49.99 to £85. What I love about them the most is the signature gold glitter sole, because we all deserve to sparkle.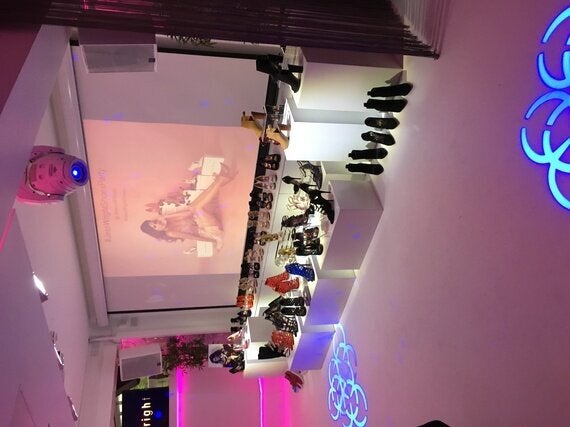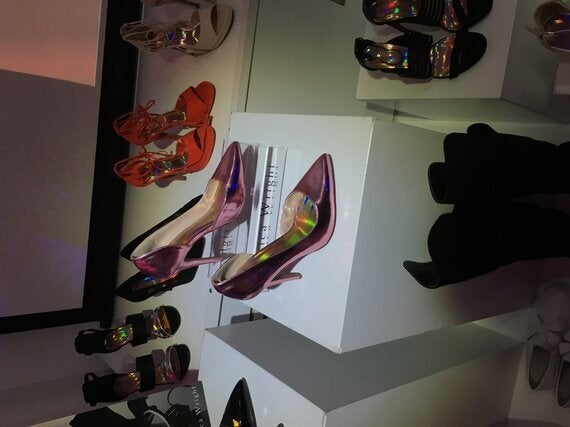 As a girl who loves to sparkle I was overjoyed when I came across the Go Get Glitter stand, every girls dream come true. To match the theme of the glitter soled shoes I opted for a gold sparkle design around one side of my face which left me feeling like a very cool disco ball.
Next up was the photobooth to show off my glitter! Angel Sinclair and I had a great time trying out many a pose.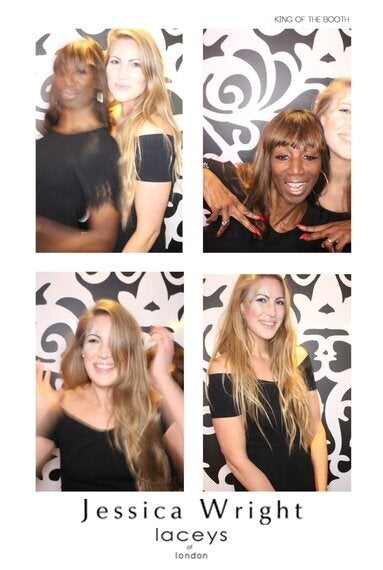 We got to chat to the very beautiful Frankie Essex who was wearing a little black dress which flattered her slim figure paired with flawless make up. I spoke to Frankie about how she feels about diversity within the fashion industry and refreshingly she was all for the curvier woman to be represented and that the likes of Kim Kardashian are helping to pave the way for the curvier ladies.
Frankie leads a healthy lifestyle working out regulary and after talking to her I believe shes a great role model.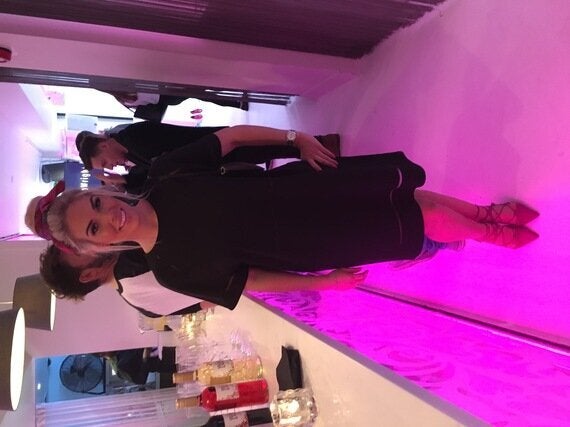 Also at the party were the cheeky lads Tay Tay and Ed Goacher from Franklin Lake. With boyband good looks and lively personalities I can only see amazing things for these boys and wow has Tay Tay got some dance moves! Tay Tay had some great words of wisdom "If you have a dream and you want to be a model and you love fashion, regardless of your shape and ability make sure you pursue your dreams" such perfect advice.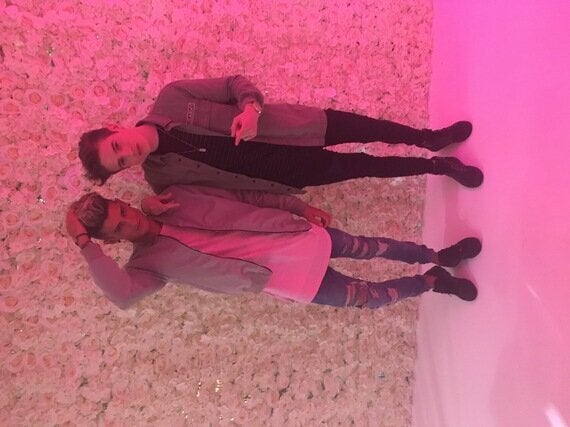 I received some great fitness advice from the beautifully curvy DJ Hannah B "body pump classes and pizza" now that is a fitness routine I could stick to!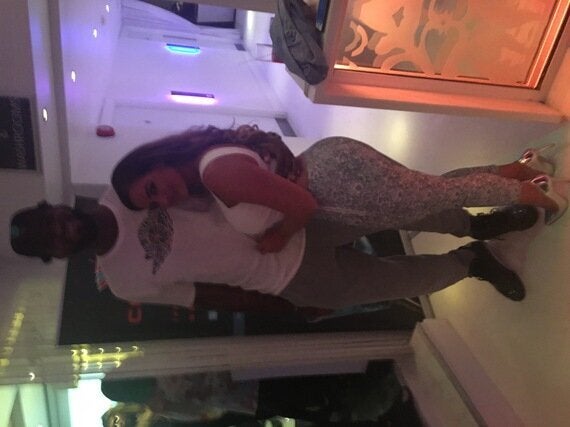 Also at the launch were Jessicas parents. Her mother carol looked stunning in a white lace dress . Also in attendance were the beautiful Ferne Mccan, Danielle Armstrong and Kate Wright to give Jessica support on her latest collection.
Jessica who shot to fame on TOWIE also has a clothing line and a top selling book titled " Sparkling Stilettos" which we were lucky enough to recieve in our personalised Jessica Wright goody bags.
You can check out the new shoe range yourself at www.jessicawrightfootwear.co.uk