The past couple of years the plus size models have been taking the fashion industry by storm 'empowering women' and encouraging women to love and accept their imperfections, the cellulite... the back fat.
Hashtags on Instagram such as #LOVETHIGHSELF for thighs that rub together which magically put you in the category of being a 'Mermaid'
The tabloids are full of plus size models, the size 16 plus women, but how about the 'inbetweeners?' I'm not talking about the film with a group of clumsy teenage boys.
I mean the models of a healthy dress size of a 10-14; the models that neither fall in with the straight or plus size category.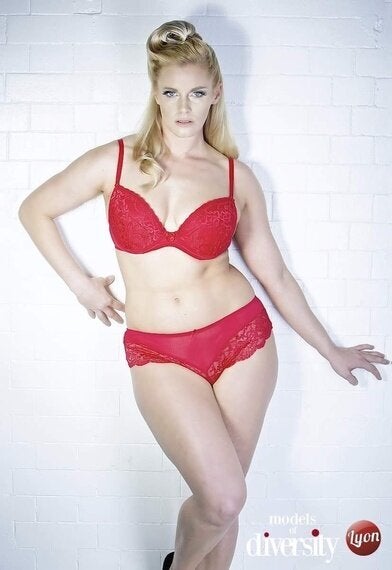 They are merely floating around hoping to be sent to castings to get booked and essentially make an income.
But whilst these models are to large to fit in a standard straight size sample they are also too small to fit in the plus size samples also.
So what do they do? Starve themselves to become smaller or binge in the bid to get larger? The fashion industry is failing to present us with a healthy body image.
Agencies are signing these inbetweeners on to their books and will be just thrown into the 'curve/plus size section' of their board - it's like they do not even know how to categorise them.
Should the in-between size models have their own section or shall they still be slotted in the 'curve' division?
Let's throw it back to 2014 when Calvin Klein did the impossible and used a healthy but still slim size 10 (UK size 14) model Myla Dalbesio.
The world was outraged that she was labelled as 'plus size' and with good reason as well. With a tight toned stomach and long lean legs Myla is a picture of health, a body image that should and needs to be represented more widely.
How do the fashion industry deem a slim model as plus size? Maybe they are unsure how to label them? maybe they unsure on how to market these models to potential clients.
How about just calling them a model, because regardless of size this is what they are: a model. They sell a product and are doing the job they have been hired for.
Imagine how damaging the use of the label 'plus size' is for a healthy model's self esteem. How the use of such labels can effect the way a woman can look at herself and make her feel she is overweight.
I spoke to Models Of Diversity ambassador and model Tereza Brantalova about her experience as a size 14 model.
As a professional basket ball player and coach Tereza has a toned but curvy physique, long blonde hair tumbles over her striking bone structure and to finish it off she is a beautiful person inside also.
So why is she not being booked frequently?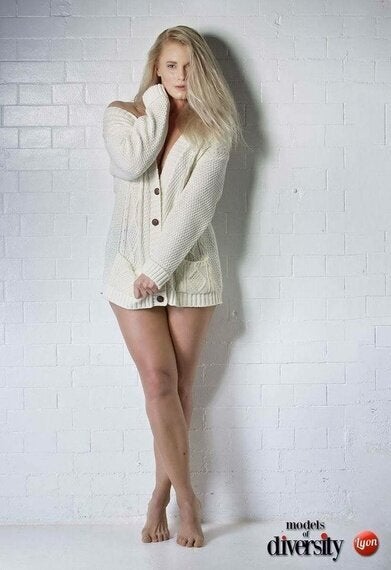 "As an healthy in-between model I wish I could get more work. But to me it seems the fashion industry is focused on the extremes. You need to be either super slim or plus sized."
To be booked for jobs models need to attend castings, these are to meet potential clients to 'sell yourself' to them by presenting them with the all important portfolio so they can see your versatility as a model.
Tereza hasn't always found the casting process to run smoothly telling me: "I have experienced many times coming to a casting for size 14 and the client didn't give me a sample to try" being told "You are too slim for us!" or "You are. Not big enough!""
I question why agencies send their models to castings that clearly they are not suitable for, it wastes the time and money of both the model and client.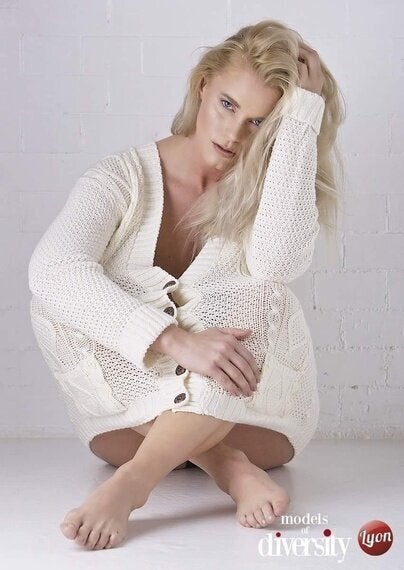 Imagine the disappointment and the anxiousness caused by hearing those cursed words that you are too small.
In day to day life women love to be complimented on being small but when you are a healthy sized model trying to convince a client you are plus size it must be disheartening.
As an ambassador for Models Of Diversity Tereza echoes CEO Angel Sinclair's views that everyone should be represented.
"I believe I represent women who are fit and healthy, love their life, love looking after themselves and dress nicely everyday! I don't see enough opportunities for models size UK 12-14 and that needs to change. Every woman should. Be able to find representation in the fashion industry"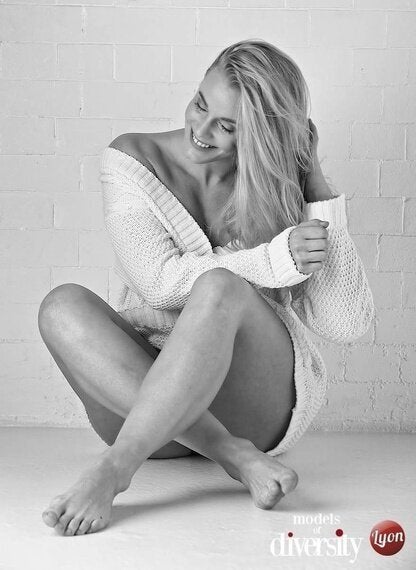 It is true all women should be represented, the thin, the larger, the fit and the healthy. Fashion is for all, however we cannot ignore the importance of a healthy body image.
Almost six in 10 women are overweight or obese so is it not time we embraced healthy? Reportedly 45% of British women are a size 16 or more. The average female waist has grown a whooping seven inches since 1951. Scary statistics.
'Plus size' model Iskra Lawrence who is the current face of Simply Be falls in the in-between category at a size 12-14. Her popularity is soaring, she represents healthy and dare I say it 'normal'
Her Instagram is full of clips from her intense work outs which keep her body toned and healthy. She owns every part of herself and sends out positive self love vibes.
Models Of Diversity CEO Angel Sinclair is herself a healthy size 12 working out daily to keep herself in great shape.
She recently showcased her toned physique in front of the world press on the red carpet at the British Fashion Awards.
Models Of Diversity CEO Angel Sinclair and top model Jack Eyers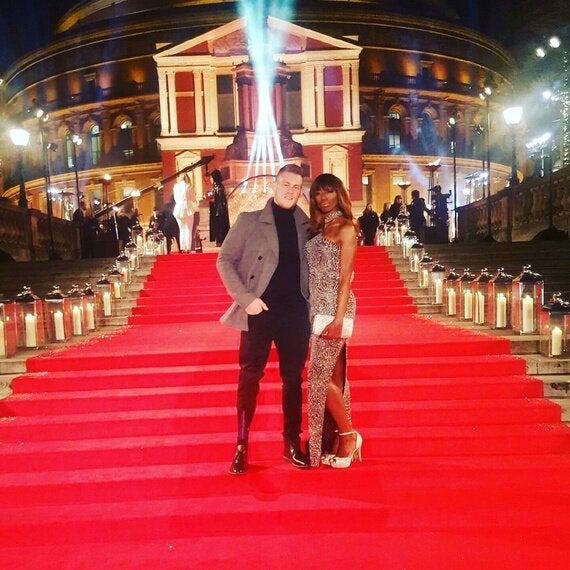 Angel is passionate about the need for more 'in-between models to be seen.
Could 2017 please be the year that healthy finally comes into fashion?
Related