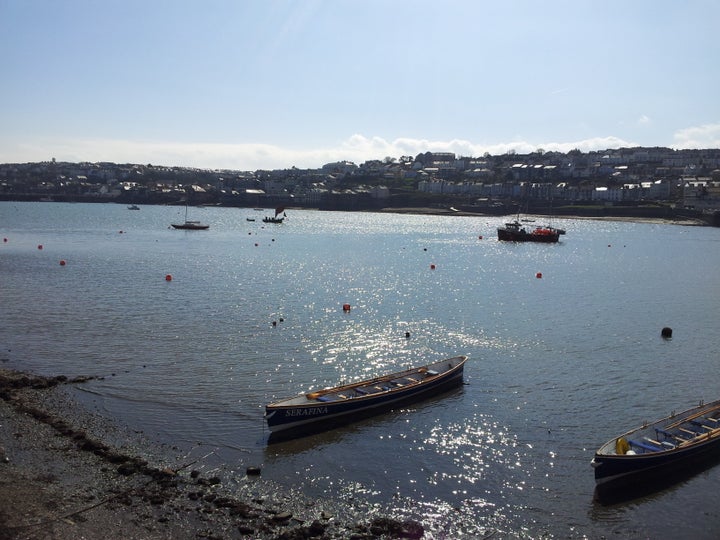 I write about food and Cornwall. I live and work in Cornwall. I am not a member of Mebyon Kernow (er no) nor do I exhibit a black and white car sticker on my rear window. I did however feel queasy enough about the Sunday Times' Style mag piece on Cornwall last week which described it as "a playground for the super-rich" and "a millionaire's paradise" to put fingertips to computer keys in passionate response.
It's pleasant to discover that print can still have a visceral effect. As I read statements such as the immortal (and frankly fantastical): "With the drive down from London taking just three hours in a Porsche, Cornwall is becoming something of a millionaire's paradise", or how the owner of the Idle Rocks hotel in St Mawes has a wife who "roars around the county in her Range Rover" amassing speeding fines, I wanted to be sick all over my "pro-diversity" "outdoorsy" flipflops (since when have flipflops signaled a social revolution?). This was a reductive caricature of a real place and a collection of worn travel clichés about as interesting and two-dimensional as a pasty trapped in the butt cheeks of our very own Betty Stoggs.
And there's more: "It's even on the social calendar, with the Veuve Clicquot-sponsored Polo on the Beach at Watergate Bay. Think champagne, cocktail dresses and wedges, Barbours, full VIP hospitality and picnics out of the back of the 4x4." I went to Polo on the Beach and it was quite clearly a social experiment in class that makes Cronenburg's fly a pussy in comparison. Think flipflop versus Hunter, tweed versus Gortex, surfer versus polo player and you have what could happily have been mistaken for the love-child of Trago Mills and Joules. The horror. And the confusion.
But let's get back to the bare essentials of the piece: helipads, Nespresso machines and "the scent of fig electronically pumped into the air." This, apparently, is the epitomy of luxury, as are the salmon-pink Converse All-Stars of Idle Rocks owner, oh and Aston Martin chairman, David Richards who talks of his Cornwall being "a way of getting back to reality". If fake figs are the route to his reality, then we are all better off inhaling the cow dung that 'scents' the A30 or the pig excrement that is 'naturally pumped' into the Cornish air for a 'proper job' reality check.
And talking of real, who actually uses the term DFL to describe people 'down from London' or the outdated 'emmet' to describe the 'swarms' of tourist who come down to Cornwall? For a county that still receives emergency funding from the EU we are bleddy grateful to any 'up-country' guest but I am just a little cynical of their fig-scented ways. Surely by now, there is more to Cornwall than Padstein (which is a combination of Padstow with Stein don't you know), Rock, the (yes lovely) Watergate Bay Hotel and St Mawes? What about Falmouth? Penryn? Truro? Newquay?
Come on Style mag, get your socially mobile flipflops down here and dirty, Cornwall has so much more to offer than *yawn* fish 'n' chips, VW campers and oh, the revelation that Harry and Wills bodyboard in Polzeath. Let's re-write Cornwall for the DFLs and the emmets; the 'Summer in Cornwall' script is dog-eared and tired and the surfing royals a little dull (and just about to enter into fatherhood). Get your nose out of the champagne clichés and you might just smell the whiff of change ... .