Date night, for us, the first one in an absolute age. So we decided to go back to the place that holds a special significance for us, Corinthian. It's where we conducted the majority of our brief courtship.
It's changed a great deal since then, well it was eleven years ago! Corinthian's new look is a big departure from its previous traditional image. These days it is modern and bright, gone is the lovely big fire place and the wee nooks and crannies in which we used to canoodle, replaced by big bright open spaces.
At a cost of a rumoured £10million for the refurb, it's clear to see how every penny of the money was spent. Corinthian is now home to five floors of dining, drinking, dancing and gaming and is open 24/7. It's very glitzy and glam. On a Friday night out you are bound to run into wannabe wags and footballers galore.
The interior is every bit as grand as the exterior. It is beautiful with stucco work and a glass domed ceiling. We dined in the main area of Corinthian, the Tellers Bar and Brassiere. We managed to snag a cosy wee booth. The kitchen offers the freshest, locally sourced produce that is cooked to order. Whilst we mull over the menu we gorge on olives, in my opinion the best olives in town.
For the starter I had Tiger Prawn Tempura with mango salsa. The tempura is fried to perfection, just on the right side of crispy and the mango salsa is a lovely tangy dip. J.snr chose the Oak Smoked Salmon, he felt the portion was a little on the small side, but it made sense when his main arrived as that was a big healthy portion.
For the mains I had Sea bream with fine noodles, pak choi, soy and ginger. The food was delicious the only disappointment was that I asked for extra ginger, but didn't get it. J.snr opted for the Steak burger with chips accompanied by Asian coleslaw. A hearty traditional dish with the Asian coleslaw which adds a slight twist.
For dessert I had the Tiramisu which came with cappuccino cream. The tiramisu was fluffy and light, absolutely heavenly. J.snr had the Strawberry cheesecake, again opting for a classic, and it didn't disappoint.
The staff are very young, and don't seem to be that knowledgeable. Which is a shame because the management team are brilliant, and do a tremendous job of making you feel right at home. They need to instil that same sense of hospitality and knowledge in their young team.
If we hadn't pre-booked our cinema tickets we would have stuck around to enjoy the fabulous atmosphere of Friday night at Corinthian. But alas we had a date with Bond, and I was quite anxious to see the gorgeous Daniel Craig in his third performance as Bond in Skyfall.
Perfect end to a perfect evening, great date night, we vowed to try and sneak out more often without the children in tow.
Exterior of Corinthian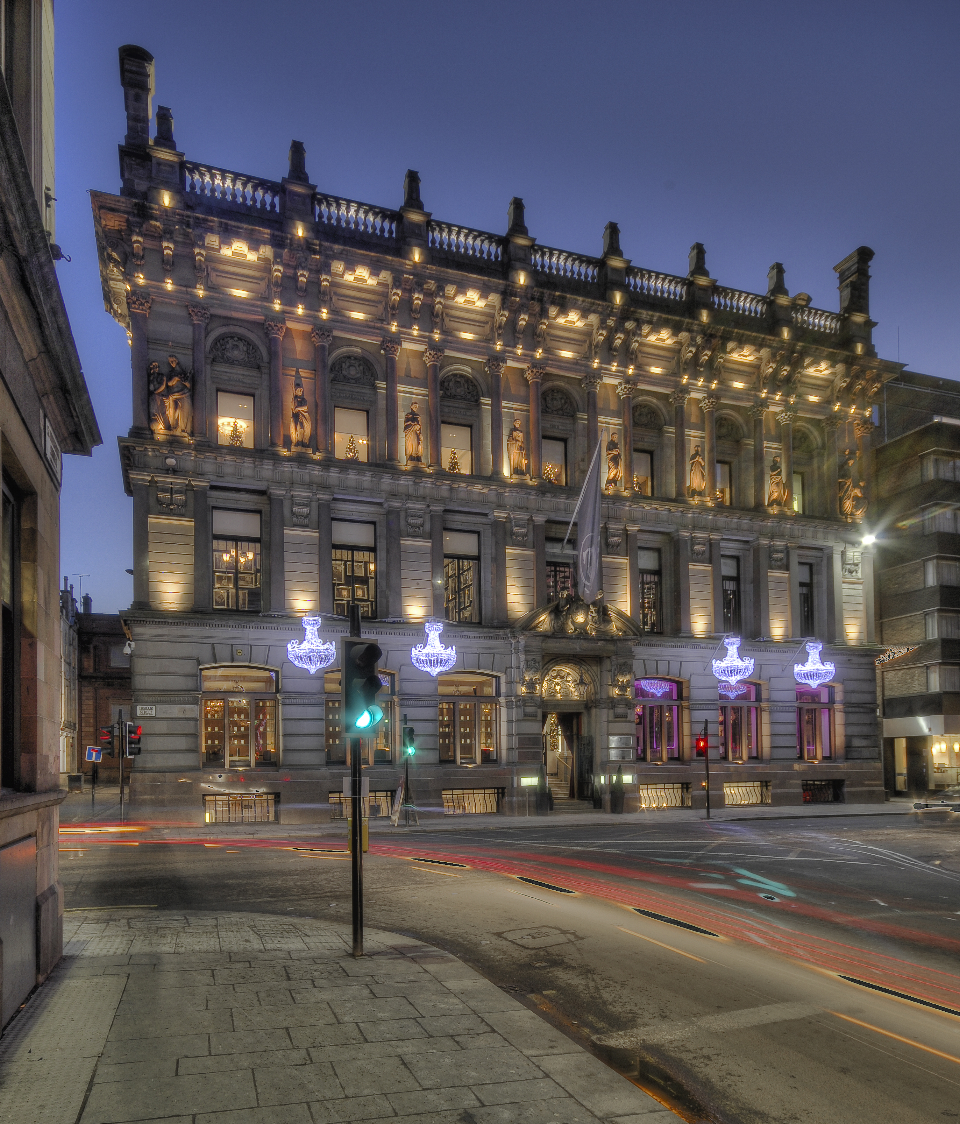 Interior of Corinthian, the Tellers Bar & Brasserie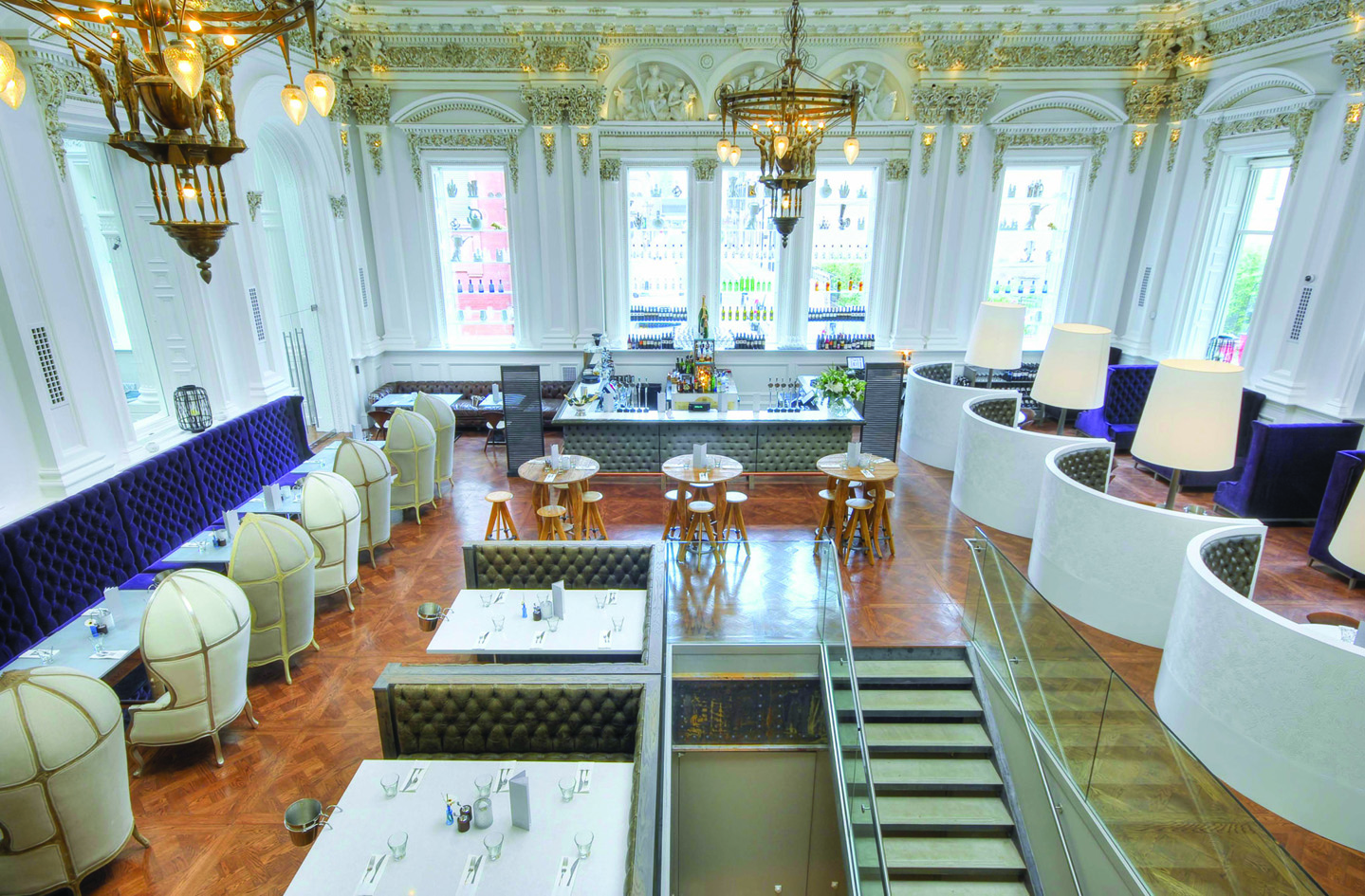 The food