A subject I've yet to touch on in this blog is that of evening wear. I'm not talking about black-tie formalwear, where you don't have to think about what you're wearing, but party wear that requires a little bit of planning.
Now I've always reckoned that girls have it a little easier than us boys when it comes to glad rags. The classic little black dress is a failsafe, and the sheer number and variety of cuts, styles and fabrics that women's clothing comes in mean that girls really don't have to as much thought in order to look special.
For us fellas, however, the challenge is a little greater. The repertoire of styles we can call upon to craft our looks is smaller, and for those of us wanting to retain a classic twist to our wardrobe, the real skill is in choosing pieces that are distinctive without crossing the line into avant garde.
Over at Stuarts London I've selected pieces that will make an impact, while retaining that classic touch, starting off with blazers, which are an essential for any occasion. A particular favourite is this Paul Smith number.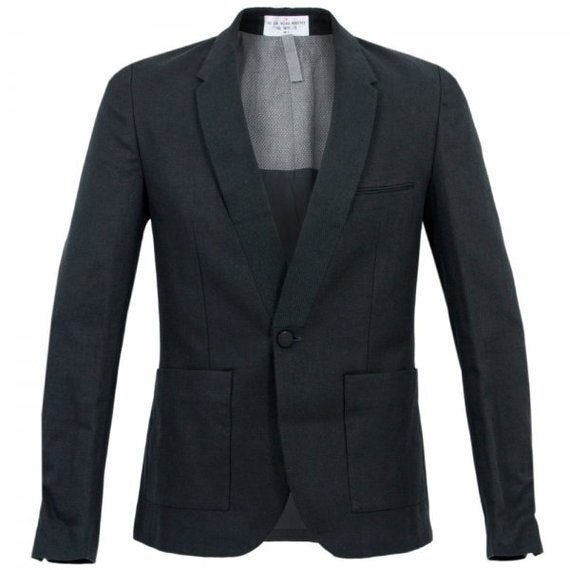 As you know, I'm a huge advocate of this label, and this piece is the perfect example of why. Sleek and stylish, this blazer is the perfect accompaniment to an evening on the tiles. However, being Paul Smith, it has something more. The notched lapel and single-button fastening, as well as the textured cotton fabric, give it something of a dinner jacket look to it, but the less rigid styling means it's also the perfect item to compliment a pear of smart, fitted jeans.
Now if you were looking for something a little more expressive, but that stuck to classic principles, then look no further. This offering by Minimum has maximum impact. Cut in a classic, fitted style, what's most eye-catching about this blazer is the colouring. Now I'm fully aware that salmon pink isn't to everyone's taste, but as you might recall from my blog a few weeks ago, adding a bit of colour to a winter wardrobe is no bad thing.
This blazer also benefits from being the perfect outfit for summer soirees, and salmon pink is a colour that's never 'in' or 'out' of fashion, meaning you'll get years' of use out of it.
Now let's move down the torso to trousers. A well-cut trouser is perhaps the pinnacle of dapper dressing as it is the single item that is essential when crafting a look. (Blazers shirts, tees are all interchangeable, but a smart trouser or jean is not).
So, to achieve that debonair night-owl look, what should you choose? Well I'd start with this pair from Gabicci Vintage. A classic cut in a conservative, but not dull, grey mohair blend. The beauty of a pair like this is that they can be teamed with anything, from the aforementioned blazer (they'd look great with the Paul Smith number), or simply matched up with a fitted white tee and a pair of Converse plimsolls.
If, however, you're prepared to cover your modesty using something a little more daring, then perhaps these dogtooth trousers from Gibson London might be more to your tastes.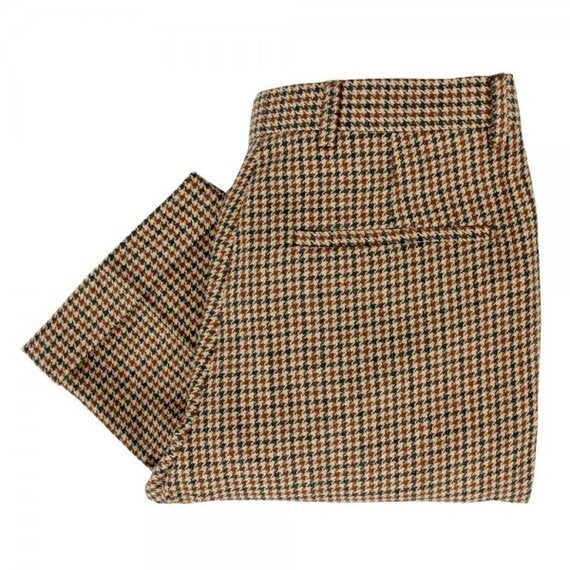 The trousers, in a gold and black print, are the perfect daywear but, teamed up with a fitted white shirt and perhaps a cravat, they lend themselves perfectly to the business of formalwear. Team them with a brogue or loafer like this pair from Bass Weejuns for maximum effect.
It's important to pick the correct accessories for your evening attire. Think skinny ties, cravats and pocket squares. And invest in a patent black leather belt for that ultra-polished look.
(All photographs are courtesy of Stuarts London)