I don't mind winter. I think it's rather enjoyable to experience a change in season and, let's be honest, it is an excuse to don a few more layers and get a bit more creative with your styling, from the winter jackets I talked about in September, to mixing it up with chunky knits and other seasonal pieces.
However, what I do object to is the way that, as soon as the leaves fall from the trees and nature's colour palette goes into hibernation, everyone suddenly seems to look as if they're dressing for a funeral.
I'm very much of the opinion that, once the clocks go back and our evenings at least are spent in darkness, we should take every opportunity to brighten things up. And this includes adding a little something colourful to our wardrobes.
Now I'm not talking about using Joseph's technicolour dreamcoat as sartorial inspiration; if you're reading this you're not that sort of man, just about adding a little splash here and there to bring create a less monochrome look.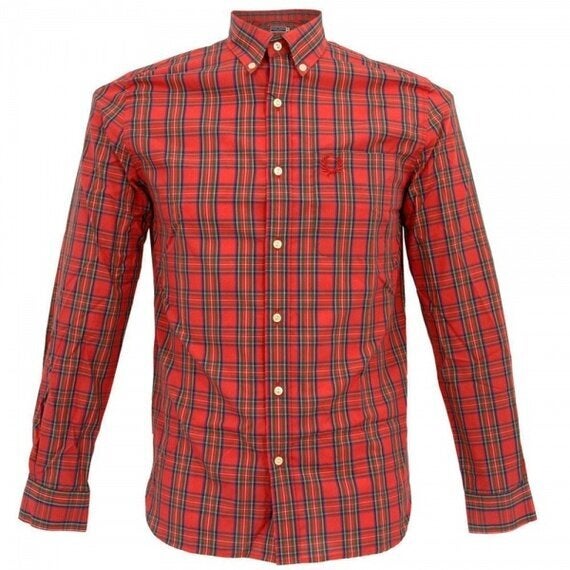 Let's start with something classic, like this Fred Perry shirt. Fred Perry is a quintessentially British label, and the Stewart Tartan has been brought back from the brand's archive. It's red, so you could call it festive if you want, but I'd prefer to call it bold. It's also sharp, smart and timeless, finished in a cut and print that will never go out of fashion. Most importantly, for our purposes today, it's bright and colourful, and will brighten up the dullest day.
While it's not quite Christmas jumper season as yet, November isn't too early to start thinking about winter woollens. We've got a whole collection of seasonal knits over at Stuarts London, but perhaps the most vibrant one we've got in stock is this one from John Smedley.
Smedley is a knitwear master, and this offering, made of pure New Zealand merino wool, is about as soft as they come. Featuring a classic fairisle pattern, this jumper is festive without being ridiculous, and brings just the right amount of colour into any subdued winter wardrobe.
If, however, you're married to your monochrome (and I know some guys are), you might be more inclined to add some colour to your feet.
Everyone loves a pair of high-tops, and Nike is the training shoe, so where better to start than with this pair of trainers. Finished in striking royal suede, with contrasting red tick and tongue detailing, they're certainly a bold choice. But they're not too bold. Were it your wont to dress head to toe in black, white or grey, then these shoes could provide the small splash of colour your outfit craves.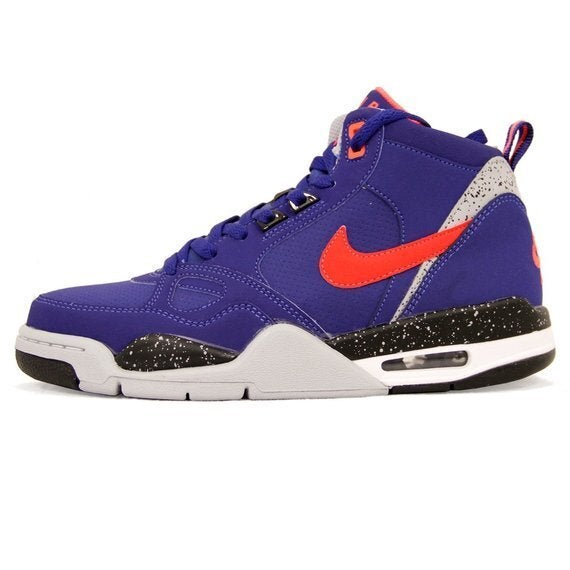 Also, being Nike, as well as style these high-tops are the ultimate in quality and comfort, featuring Nike's patented air-sole for cushioned comfort. Your feet will thank you for buying them.
Of course, how much colour you inject into your wardrobe is up to you, and I do understand that there are a great deal of guys for whom bold colours are not something they're comfortable experimenting with. But I hope that some of the ideas I've outlined in this post might encourage you to think about spicing things up on the colour front; it can add a whole new dimension to your wardrobe.