Duel night on Dancing on Ice at the weekend was by far the hardest week so far on the ITV1 show. It's week five on the show and thing's are getting pretty competitive now. I'm sure it was all hugely entertaining for everyone back home watching the programme which pitted me against actress Suzanne Shaw, Sam Attwater against rugby player Kieran Bracken, singer Gareth Gates and Bonnie Langford, actress Hayley Tamaddon vs Olympic gymnast Beth Tweddle - all equally matched and all equally hungry to win.
Behind the scenes it was getting decidedly tasty between Sam and Kieran and I think that came across quite clearly on screen.
Sadly on the night we said goodbye to Bonnie Langford - she put on an amazing performance in the skate-off but Sam Attwater did a really great skate and inevitably he was put through.
Even though we were sad to see her go, there was a great atmosphere in the bar afterwards at the Holiday Inn in Elstree and everyone was dead friendly.
As you can see from my pictures with Sam Attwater, his fiancée and DOI dance partner Vicky Ogden, and skater Dan Whiston, and also with Gareth Gates.
It was skater Brianne Delcourt's birthday, which we were celebrating with Jagerbombs and chocolate cake.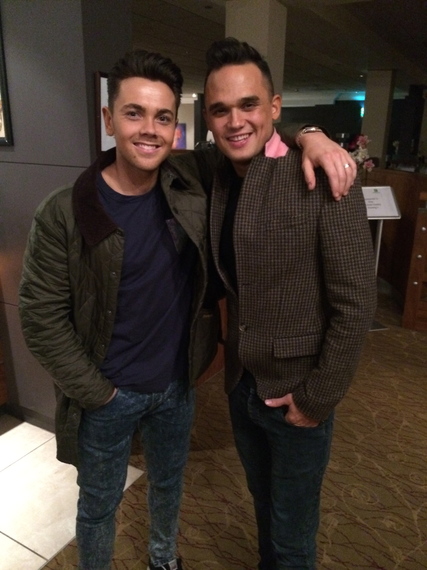 The thing about these shows is that they become hugely addictive for those competing. It's great fun doing a bit of dress-up on a Sunday night, getting your spray tan and being taught to do some pretty dangerous lifts and jumps every week.
It's probably one of the most dangerous shows on telly what with the injuries and bruises but we all want to come back next week for another go.
Thankfully this week in my duel the judges chose me over Suzanne so I didn't have to dance again.
I've got 80s night to look forward to first though. The decade that style forgot and I'm having to wear a bright crop top with a string vest over the top.
So far on this series I've had a pretty good selection of outfits but my luck may now have run out, on the sartorial level at least.
As for the skating, I'm leaving nothing to chance. Everyone left on Dancing On Ice now knows there's no easy weeks left. Everyone who is on the show are all former champions and it will only take one slip up and you'll be out.
So I'm going to be doing double the hours in training to make sure I'm the best I can be on the night.
Dancing on Ice is next on ITV1 Sunday at 6.30pm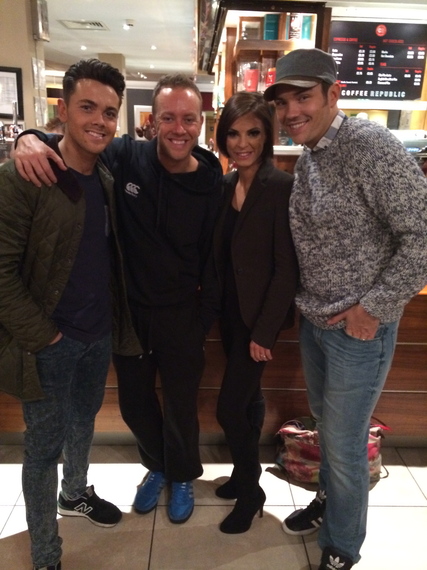 All images copyright Ray Quinn