"A massive gold crinoline skirt...I looked like a bird in a giant gilded cage!" Shingai, lead singer of The Noisettes, is describing her wildest festival outfits and her enthusiasm is infectious. I don't have to wait with baited breath either, we're straight onto the next one "a massive heart shaped jacket 2 feet by 3 feet, lined with afro fabric for the Olympic festival..... A UV raincoat made from table cloth fabric bought from Lewisham market and sprayed with UV paint".
You only have to read the last outfit to know Shingai is many moons away from the clichéd dolled up popp-ette - in fact she seriously loves her fashion and is involved in every stage of the creation of her costumes. It's not just onstage though that she gets excited- Shingai lives and breathes "fashion as art".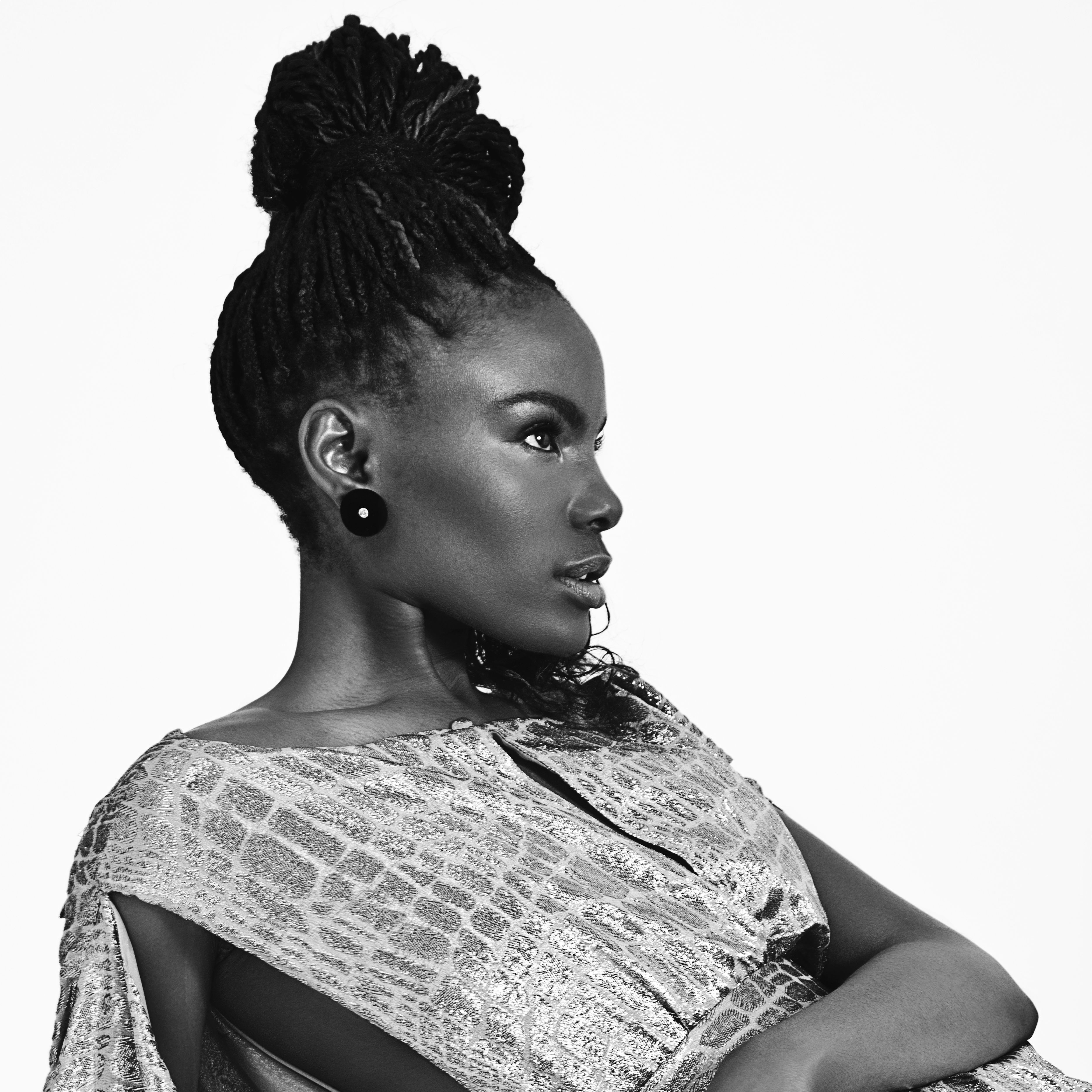 Who is she inspired by? At the moment, she's feeling inspired by a clutch of International designers. But not the usual French, Italian and US names - the only reference we get to them is in vintage form - "YSL's afro inspired period post '84", instead she references emerging names from Africa ("Beatrice K Newman... - knitted pieces like Mark Fast but Afro-centric, Maki Oh, Duro Olowu...") and Asia - "Manish Arora -with his Indochine background his pieces make me feel like I'm in an Indian market".
I look at my list of questions and hastily scratch the next one (which trends are you excited by?) off and not a moment too soon "I don't really believe in trends, I believe in style and I stay away from proletarian denim - anything that reminds me of being fifteen and selling Diesel. Jeans have to be colourful and printed"
She loves the high waisted feminine silhouettes from the early 90's and the 50's "I always like to leave the house feeling inspired, especially right now - I get more eccentric the worse the weather, its like giving a finger up to the gray clouds."
On the accessories front she recommends Afro Deco - afro centric/art deco inspired jewellery and then Erickson Beamon for big events. She also makes her own pieces from bits of old jewellery and picks up a lot of bits on her travels. Okay I'm excited about my final question now, as the possibilities seem infinite - whose closet would she like to raid?
"my mum and her mum..." I wait "and Daphne Guinness, Jimi Hendrix and Josephine Baker" Shingai says. And with that she sums up today's style lesson - that mixing the radical with the homegrown can have sublime results - both on or off stage.
This interview orginally appeared on LUX FIX Studio