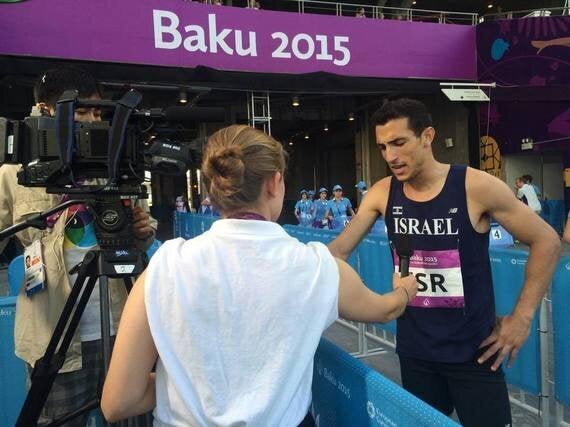 Within the creative industry there is a perception that graduates are desperate.
Certain professions like those within medical industries wouldn't dream of asking someone to work for free after they have graduated; in others like journalism, working for free is often seen as a rite of passage.
After working as a video journalist at the first European Games in Baku shortly before I graduated, I took it for granted that I would quickly be able to get a good job.
I knew that after the positive experiences I had working as a business development volunteer in Nicaragua with Raleigh International, a team leader in Romania at a children's camp, and in a Save the Children shop for over a year, that I wanted to work within an NGO.
My degree is in multimedia journalism and because I enjoyed writing and filming so much, I thought something media based in a start-up charity would be the perfect mix of my skills.
I was wrong on many levels.
Failure to realise how competitive the job market was left me applying for many jobs but only hearing back from a few. Realistically there are so many skilled and experienced workers competing with graduates for entry level positions.
I was also unsure of the job role I wanted. I value a creative output in my work so began applying for jobs which were with start-ups.
The first two I got an interview for seemed so promising.
One was as a communications officer for a charity in Cambodia, a country I have always wanted to visit. Another was with a developing ecotourism company based in Bristol which ran tours in Fiji.
Both were advertised as internships.
My interview for the Cambodia job lasted two hours and I was offered the position which wouldn't begin until January 2016 and last three months. But I had to pay for my own flights and would receive a small stipend when I arrived. This meant I had to get a part time job doing anything for the next few months to keep my flat and have savings to spend on flights.
Also, the interviewer didn't seem too enthusiastic about the role and told me, 'you can't be prissy about your job role here. If you're asked to do something way outwith your remit like a budget then you just have to try and do it.' This didn't fill me with confidence about the way in which the charity was organised. I asked if I could apply for the communications manager role directly afterwards so I would then move into a better paid role and could get my flights reimbursed.
While this was going on, which was over a period of several months, I did some freelance work for the Fiji ecotourism company. This included developing the media strategy for the company as a whole.
The owner of the business told me she liked my work and would pay me £7 an hour to be her media and sales manager; on a part-time freelance basis, five days a week, and if I relocated to Bristol.
I had just carried out the same type of work freelance for her for a great deal more and I knew I had done a good job.
She then upped the offer to £8 when I explained I wouldn't even be earning minimum wage minus my National Insurance, suggested I stay in the cabin at the bottom of her garden for £100 a month and said she had moved the goalposts a lot by offering me a managerial position.
Initially I wondered where I had gone wrong in the freelance work I had done for her. I wasn't going to do the same work I had done for far more only 24hrs prior for minimum wage, especially in a high pressure job, so I just kept running through it in my head and talking to friends and family. Then I slowly began to realise, in the interview she had frequently mentioned how difficult the job market was for graduates, the fact there wasn't a lot out there for me, and had tried to find out what else I had been offered. She thought I was a desperate graduate. The irony of exploiting a graduate by a fairtrade company hit me hard.
I turned it down and the same day, deleted all my job notifications for internships.
Fortunately, I was called by another large charity based in England for an interview. The day after that I was contacted by the Cambodia charity asking if I wanted to be interviewed for the communications manager role which was available in February.
My interview for the charity in England went well, they were established, there was a lot of creative scope and the wage was great. I had my interview for the Cambodian charity the day after and found out there was no in country manager, my role was also not defined and they weren't sure if they could pay my flights.
Before I had even heard the outcome of the Cambodia job, I knocked it back. This was the second job in Cambodia I had to reject in a year and I felt gutted.
I was so lucky to be offered the job for the charity in England on the same day.
It made me feel confident again in my abilities and previous work experience. The most frustrating part of my job search was knowing that I could do the things in the role description but I didn't have years of experience to show it. At the end of the day it came down being patient and waiting for someone to give me a chance.
One of my colleagues in Baku, who had also just graduated, spent seven weeks in two different internships in London, both of which were with national media companies, both of which told him there would be a job for him at the end, and neither of which were paid. Although he gained some excellent experience, he had spent money doing this and given up his skills for free. He felt cheated by internships too.
I've spent a few weeks in my job now and I can confidently say that deleting internships from my job notifications was the best thing I did after graduation.
To those who are graduating next year; don't be afraid to be patient and don't be afraid to turn down badly paid jobs. At some point someone will give you a chance at something much better.