Since the late forties, the family-owned Speyside Cooperage has been producing the finest casks from superior American Oak.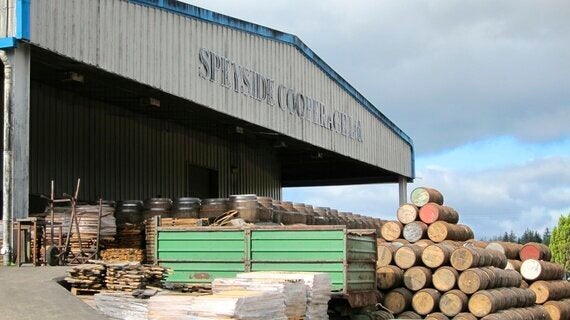 Visitors get to see the work done here on a raised, covered platform, after watching an informative video on how casks are made, followed by a tour conducted by one of the well-trained guides.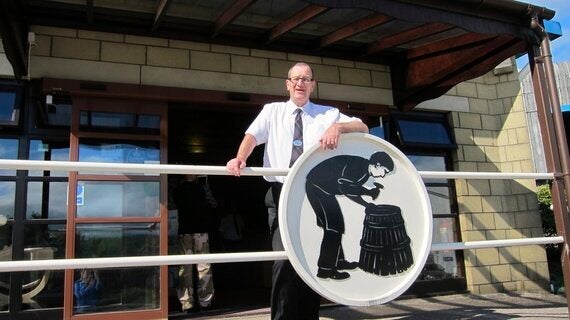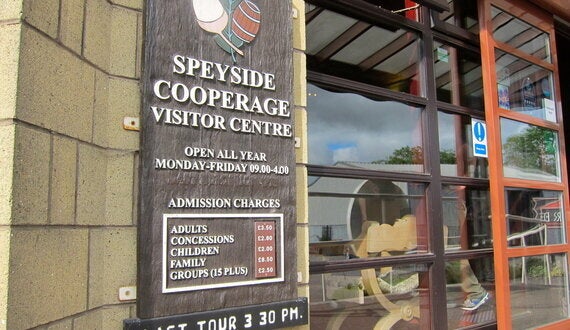 The wood type is commonly used to produce casks for spirits and wines because it stops seepage and at the same time allows the contents to breathe without compromising the flavour.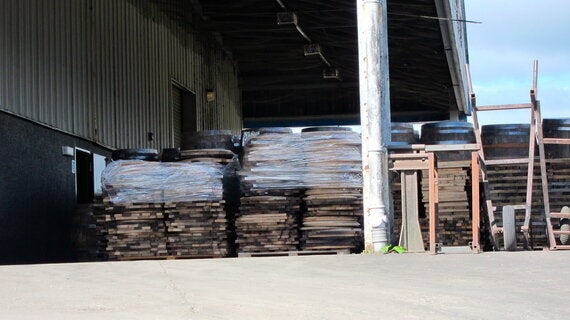 It's the job of the Cooper to make these wooden, staved vessels which are held together with hoops, and secured with flat end or 'heads'. Once the job of a Hooper to fit the metal rings around the barrels or buckets this role is now absorbed by the Cooper makes the whole thing.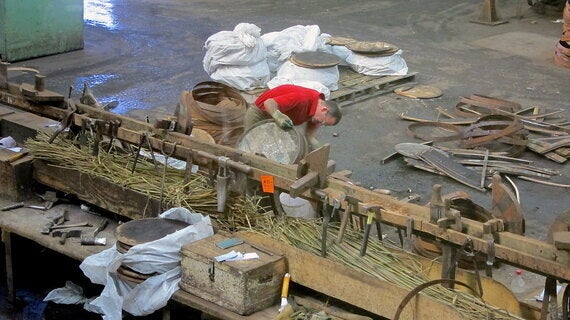 The Cooper planes down the oak staves which are then softened with steam so the wood can be bent into its curved shape. The insides of the barrels and the barrel heads are toasted. Not only is this a nod to the hundreds of years of tradition, it also breaks down a complex carbohydrate found in the wood, into simple sugars. When heated, it caramelises and adds flavour and colour to the spirit. Before the heads are fitted, the barrels are toasted or charred, creating a thin charcoal layer which becomes a natural filter during maturation, helping to remove some of the harsher flavours.
The reed you see in the background of this picture is from the south east and is used to provide an air-tight seal.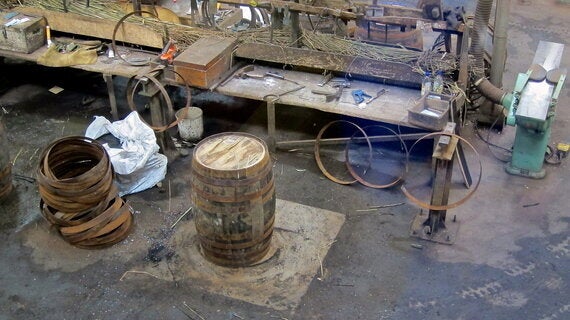 The Coopers use traditional methods and tools and work on a piece basis whether they're giving casks a makeover or building them from scratch.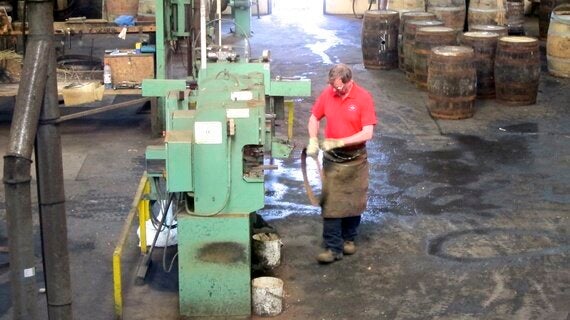 Each year the coopers make and repair casks of all sizes - 100,000 in fact - which range from barrels (190 litres/50 gallons), hogsheads (250 litres/66 gallons), butts (500 litres/132 gallons) and puncheons.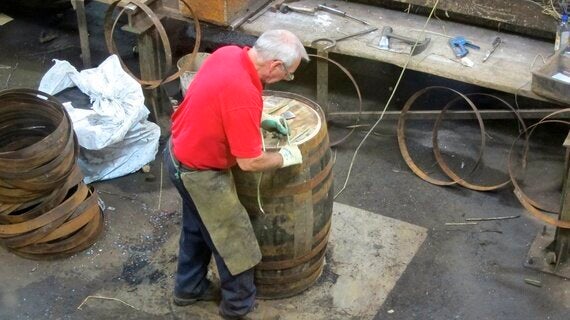 The casks are tightened by machine - the hoops are pushed down to secure the staves.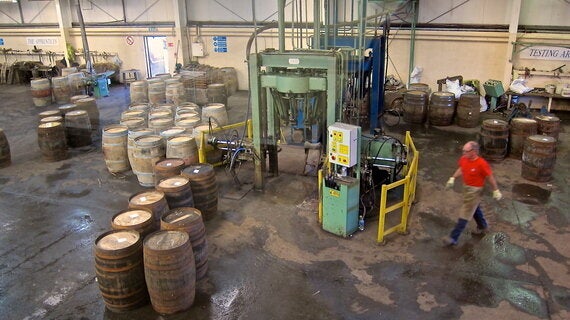 The testing area checks that the casks are ready for filling.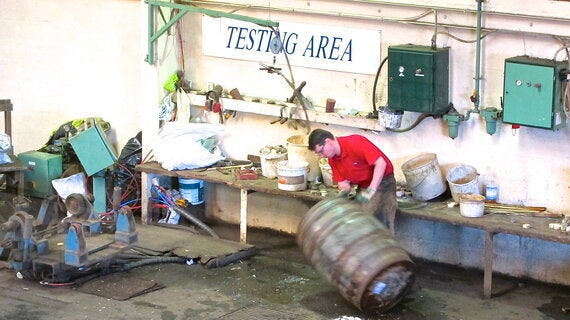 A cask is deemed useful until its fourth filling after this time, it gets a second life as garden tubs, firewood or furniture.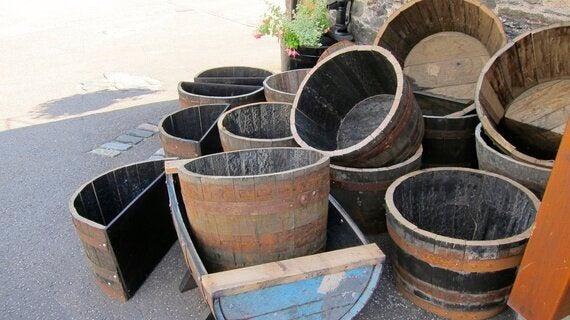 If you can't manage to fit a garden planter in your suitcase, leave with a souvenir bottle.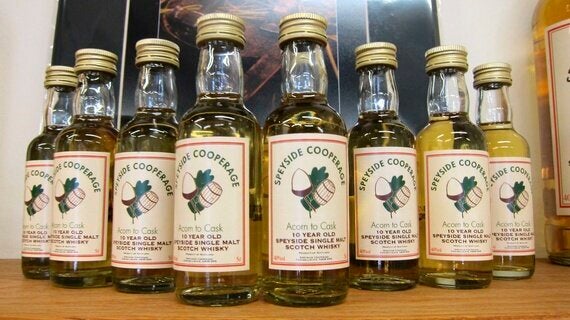 The coopers make it look all very easy until it's time to make your own demonstration cask and it's one of the hardest wooden puzzles you'll ever attempt.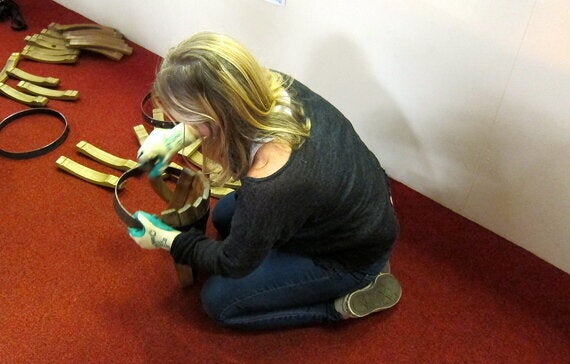 For more information on visiting the Speyside Cooperage have a look at their website.
Related