I know how to clear a room. All I need is a can, a tin opener and a spoon. My guilty secret is Ambrosia Devon Creamed Rice straight from the can or if I can be bothered, heated in a saucepan. I LOVE rice pudding. There I said it. I even liked the rice they served at school, with or without a dollop of over-sweet, industrial tinned jam. Hardcore me. This may seen bland to some but this nursery food has been a staple of mine and I can often be seen livening it up with syrup, seeds or grated chocolate.
Making your own rice pudding is easy if you've got the time and patience and it's a great 'feeder' for Valentine's Day, if you're partner likes it, of course. I've taken a recipe from my favourite cookbook of the moment Persiana, changed it slightly, and rustled up a rice pudding without the cardamom, again sorry to the people who love spices in their desserts. I don't. Or, alcohol come to think of it. Anyhow, on with the recipe.
So you need Pudding Rice. Jasmine will work and so too will Arborio Rice but the results aren't as magnificently 'slippery' as the pudding rice. The majority of ingredients for the dish are full fat milk and cream, sugar and a little rice. I halved all the ingredients, finding that as I am the only one in the house who likes it, there's a tendency to scoff the lot. And, yes. I do the skin. Told you I was hardcore.
Sabrina's recipe is hob-top and not baked, although there are plenty of recipes out there on the web if you seek them out. This method involves patience because you need to stir this bundle of joy to keep it from sticking.
Serves 4-6 (I halved this for my recipe)
If you like cardamom (4 green pods, crushed and ground)
1 tsp vanilla bean paste (or scraped from a pod)
2 tbsp clear honey, plus a little for the drizzle
grated rind of a washed lime.
50g flaked, toasted almonds (I didn't use these)
50g chopped, shelled pistachios
Handful of dried, edible rose petals
Put a large saucepan or large flat pan over a medium heat, adding the milk, cream, rosewater, vanilla paste and honey and stir well to dissolve the contents into the liquid. Warm, but don't boil. If you've turned down the heat, get it back to medium and add the rice.
Once the rice is in the pan, stir continuously for 20 minutes to draw out the starch. If it dries out too quickly without actually cooking the rice properly, add a dash of the whole milk.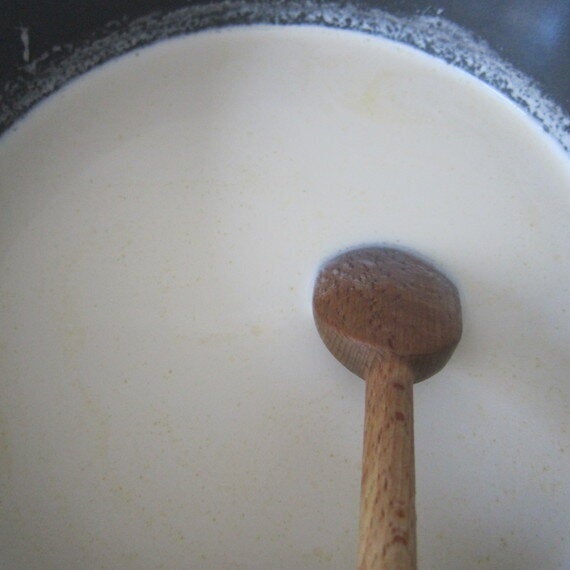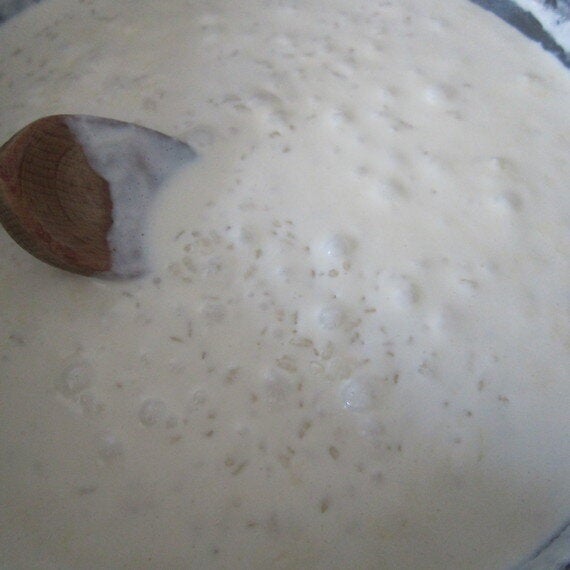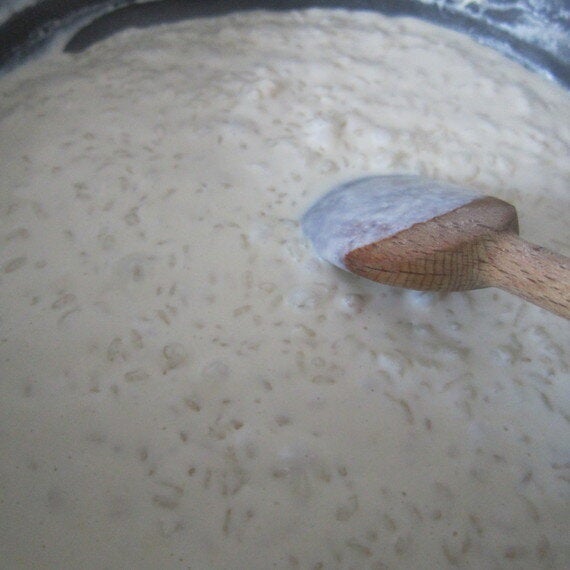 Once the rice is cooked, add the butter and stir. Take it off the heat and stir in the lime rind.
To serve, scatter over chopped pistachios and if you have them dried, edible rose petals. These are from the Grand Bazaar in Turkey but Waitrose sell them too. Honey if you wish just before serving.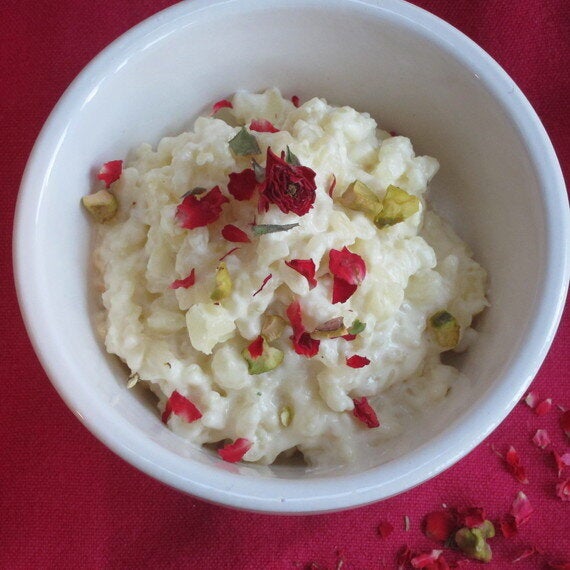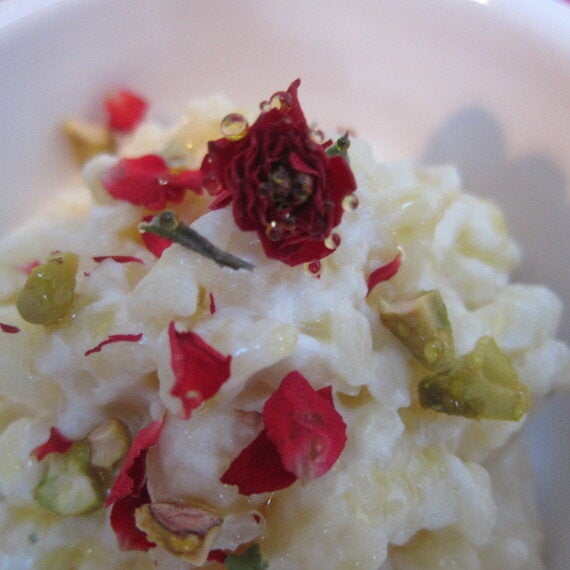 And if you can't feed anyone, feed yourself! Happy Valentine's Day.
All photographs by Rebecca Williams
Related