In baskets, on trolleys, balanced precariously on heads, Simits are a Turkish staple. The Simit seller can be seen at the ferry terminals, on the streets and in the markets touting the rings of bread, finished with hundreds of sesame seeds.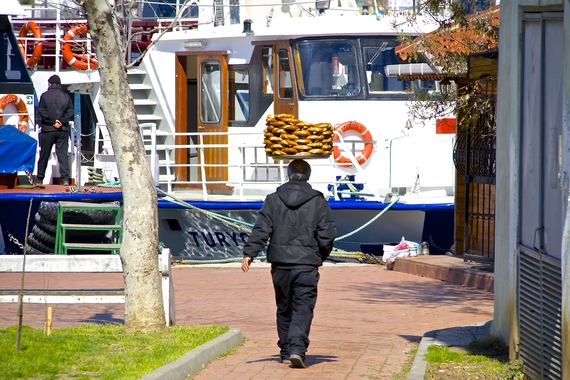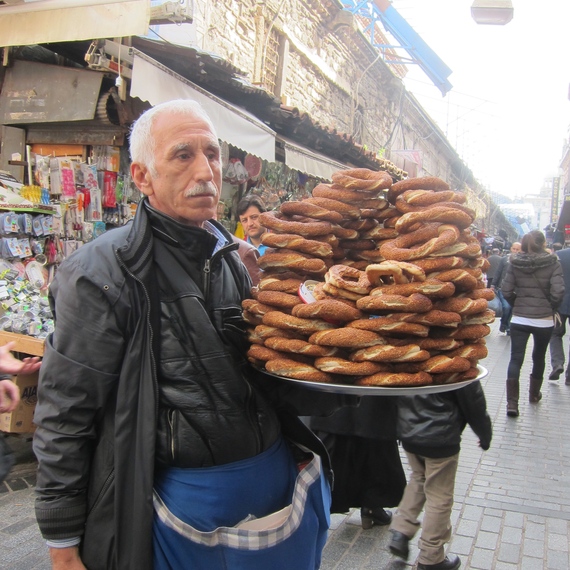 Simits have satisfied the hungry for centuries, the Ottomans were partial to simid-i-halka or 'bangle bread' to start their day.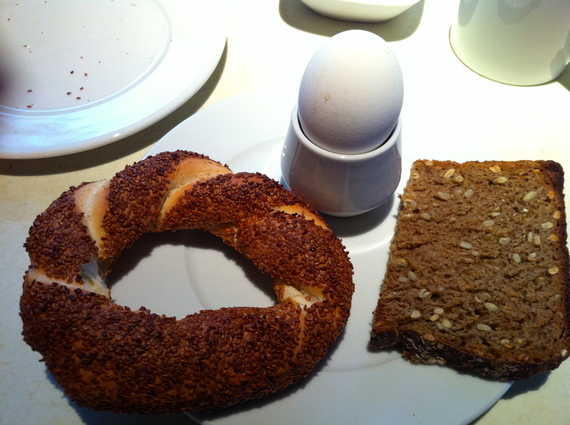 I'd tried a Simit or two before, they taste a lot like a bagel in that they have a dense crumb and I find them very filling but these have a distinct sweetness that you won't find in a plain bagel. A recent trip to Istanbul had me thinking about making them back home.
So, I've come up with this .... pretty much the same recipe for white bread rolls, although I've added some wholemeal bread flour. The sweetness is a result of diluting black treacle with hot water and using it to help stick the sesame seeds to the twisted ring.
Ingredients: Makes 6
7g sachet of fast action dried yeast
300ml lukewarm water
1 tsp sugar
450g strong plain white flour (I added 300g and 150g of wholemeal)
1½ tsp salt
For the topping:
2 heaped tsp dark treacle
Hot water to dilute, adding a little bit by bit.
Lots of sesame seeds, I used 200g
I used my K Mixer with dough hook, to do the hard work.
Dissolve the yeast and sugar in the lukewarm water and let it stand for 10 minutes in a warm place until frothy.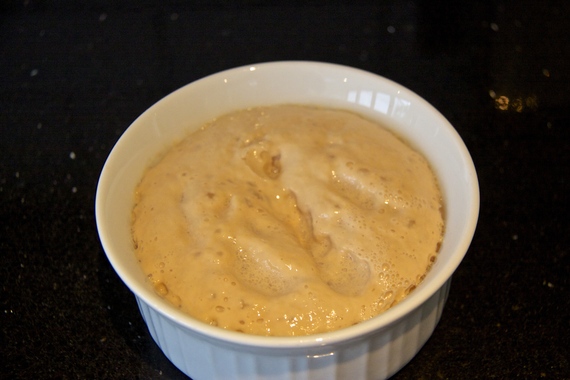 Then mix flour, yeast mixture, salt to a soft dough. If you're doing this by hand, really get into the dough, you should be kneading for about 10-15 minutes until the mix is smooth. If you're using a machine then anything up to 10 minutes.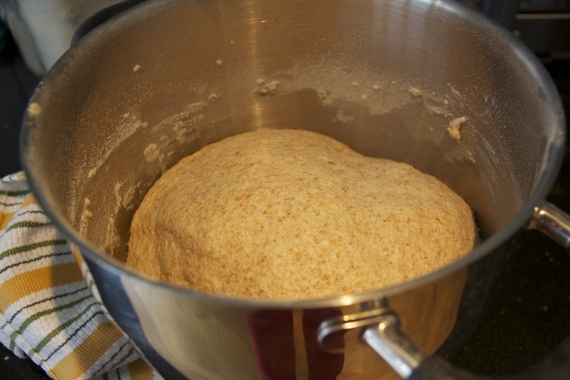 Take an oiled bowl and cling wrap and cover the mixture until it's doubled in size, approximately 1-2 hours.
Knead the dough on a lightly floured surface, then roll into a sausage, and divide into 6 equal pieces. Roll each piece into a tight ball and let rest under a slightly damp tea towel for about 30 minutes.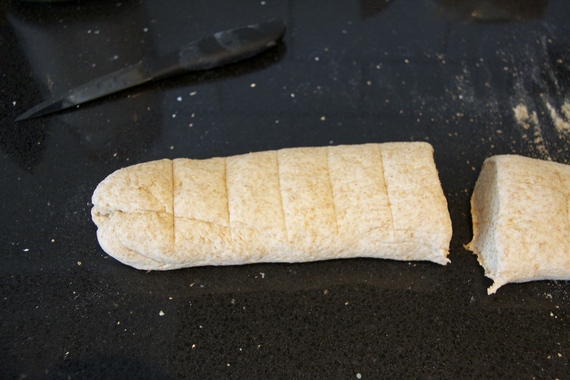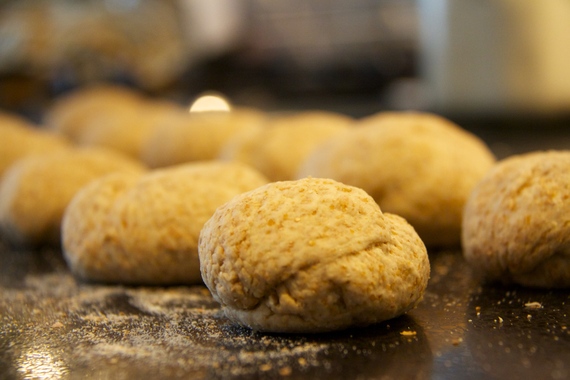 Roll each ball into a 14" long sausage and half it. Hold down one end of the sausage with one hand and twist with the other. Form the twisted sausage into ring, pressing and rolling the overlapping ends together on the work surface with one hand to seal.
Set the oven to 230°C/210°C for fan or gas mark 8.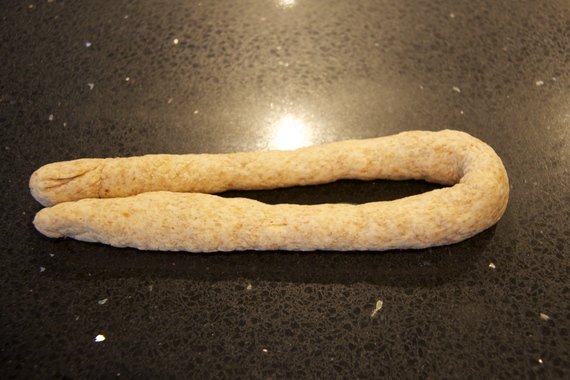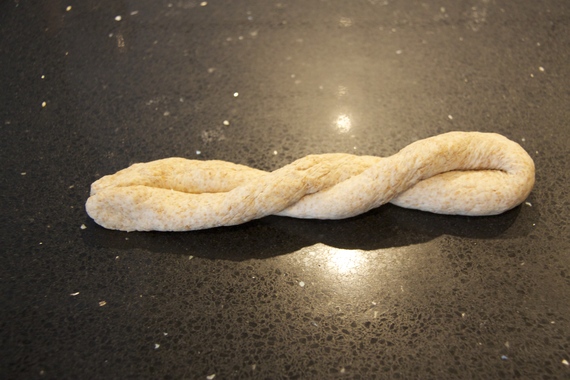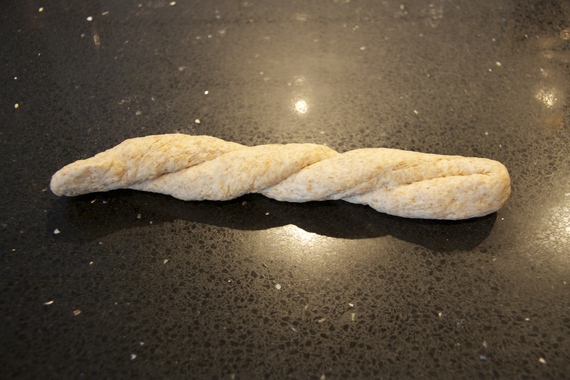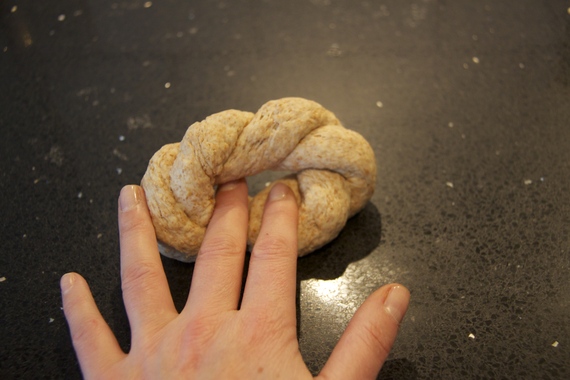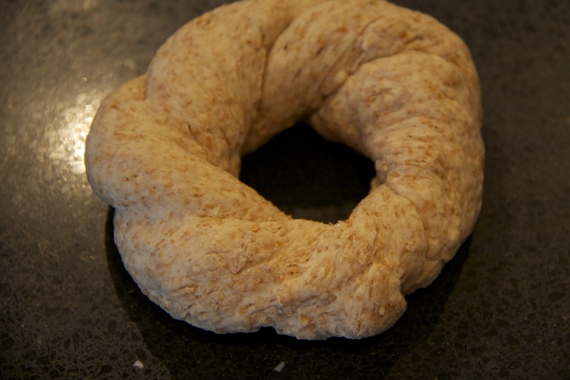 Add the treacle to a shallow bowl and add enough warm water to give you enough liquid to coat the six dough rings on both sides. Put the sesame seeds on a flat plate and place next to the treacle solution. Dip each uncooked Simit in the treacle water and then straight into sesame seeds, making sure each is thickly covered.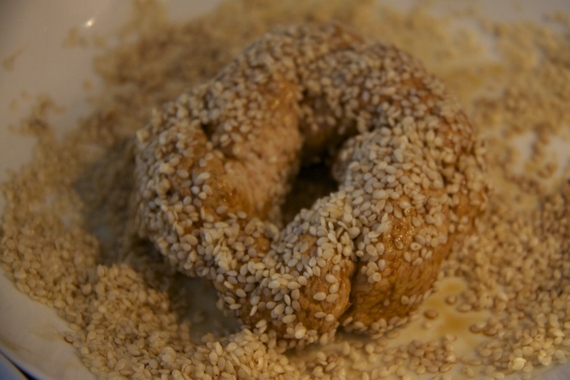 Add a tray of water in a roasting pan and place below where the baking tray will sit, creating a steam bath.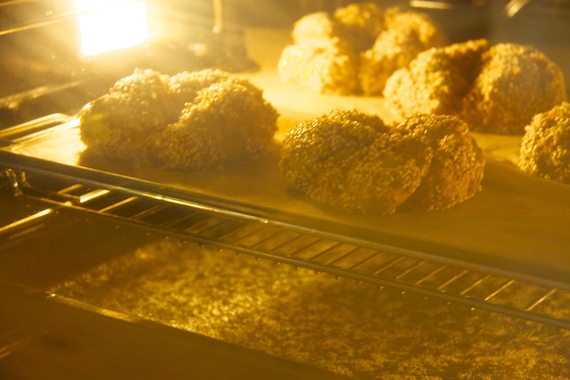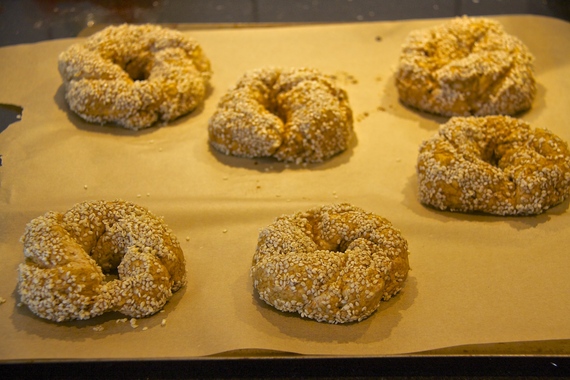 Bake about 15-20 minutes until a rich golden brown colour.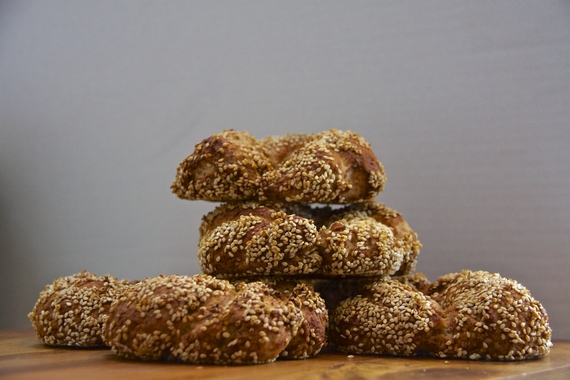 These are best eaten fresh, but can be given a new lease of life by reheating them wrapped in foil.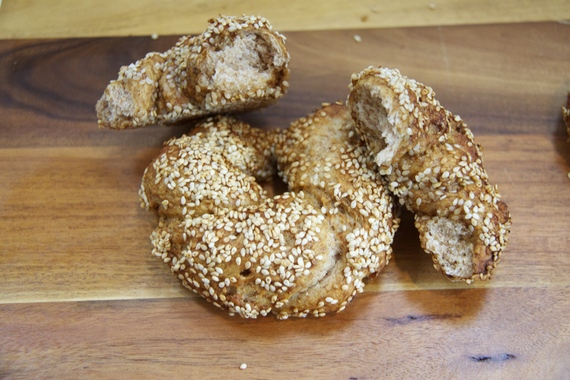 Photography: Rebecca Williams