Quality lamb, cooked in the right way will give you a dish that tastes like you've spent hours in the kitchen. Lamb shoulder is an under-rated cut but treated to a long, slow cook will reward you with meat full of flavour, falling off the bone without effort with plenty of flavoursome juices. Adding a spiced rub is a tasty alternative to the traditional roast and it can be left in the oven to do it's stuff while you prepare tasty chutneys and salads.
As Autumn sets in hearty meat dishes are the order of the day and there hundreds of recipe combinations using both beef and lamb on the Simply Beef & Lamb website. Serve with garlic lentils and a cold tomato salad and fresh flatbreads.
Here's a fabulous recipe for Slow-Cooked Spiced Lamb which takes 10 minutes to prepare, slightly longer to cook, between 3-3.5 hours but worth the wait.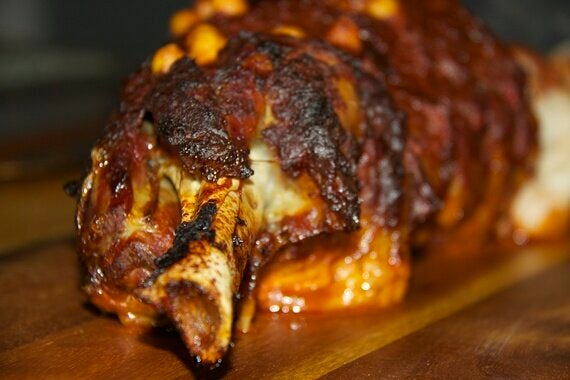 1.8kg/4lb lean whole shoulder of lamb
Salt and pepper - freshly milled
1 x 125g curry paste, I used Madras
1 x 400g can, chopped tomatoes
600ml hot lamb or vegetable stock (I use Knorr stock pots)
1 x 400g chick peas, drained
Freshly chopped mint and coriander leaves to garnish.
Preheat the oven to gas mark 3, 170°C, 325°F
Put the curry paste, tomato puree, chopped tomatoes and stock in a large, non-stick roasting tin or deep casserole 40 x 30cm or 16 x 12". Stir well.
Place the lamb on a chopping board and make several slits over the surface. Season on both sides and transfer to the dish. Spoon over the curry mixture, making sure it gets into the slits you've made.
Cover with foil, and roast for 3-3.5 hours, turning occasionally, adding the chick peas 20 minutes before the end of cooking time. Don't replace the foil.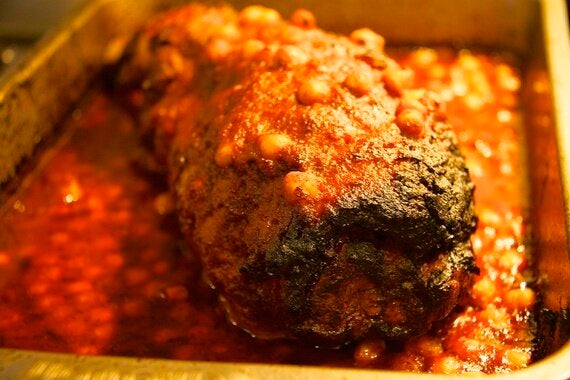 Garnish with herbs and serve with warm flat breads
While the lamb is cooking make the tomato salad and keep in the fridge.
This tomato salad is perfect to serve with the hot lamb and bread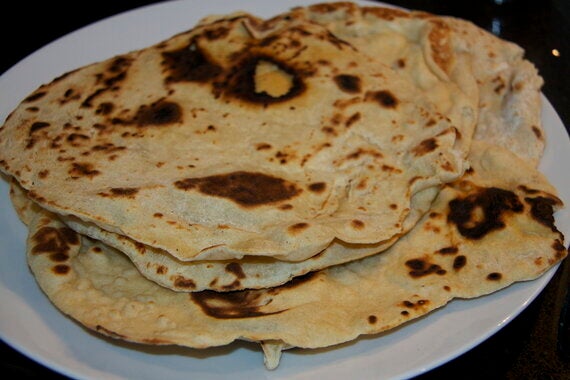 6 ripe tomatoes, quartered, de-seeded and diced
200g pot of Greek yoghurt
Bunch of fresh coriander, roughly chopped
1 small red onion, finely chopped
Squeeze of lemon or lime juice
As you add the chick peas to the lamb dish start on the flatbreads and lentils.
Now these are really simple to make and this recipe makes 12
500g self-raising flour, plus a little extra for dusting
Quicker in a food processor but equally mixed well by hand.
Put all of the ingredients into a food processor and pulse. If you're doing this by hand, it's the same, but in a bowl. Mix until you have a dough, add a sprinkling of flour if the mix remains wet.
Divide the dough into 12 equal pieces, roll into a bowl and using a floured rolling pin, roll into the size of a small side plate.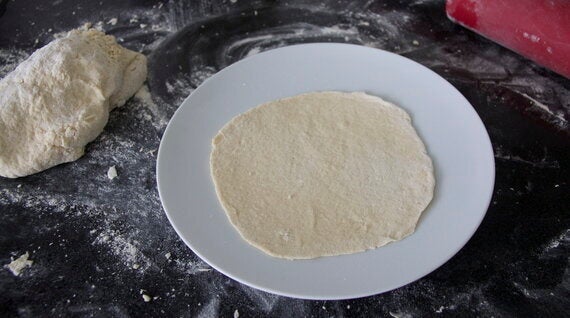 Stack, using greaseproof paper to avoid them sticking together ahead of cooking.
Put the pan on to get it very hot
Cook each flatbread for a couple of minutes on each side, until puffed up and lightly charred (if using griddle pan).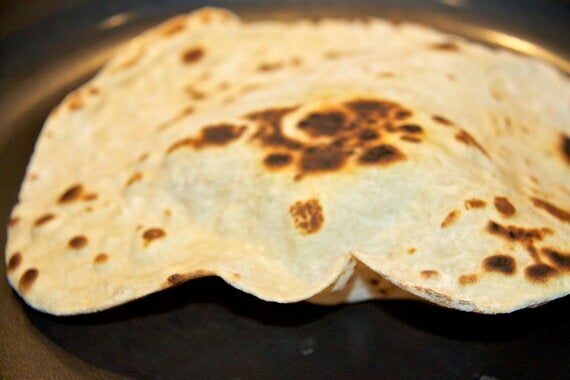 80ml chicken stock, I use Knorr stock pots
400g brown lentils (rinsed and drained)
Small bunch of fresh coriander
Heat oil. Add onion, carrot and celery and cook, stirring until vegetables are softened. Add garlic, stock and lentils. Remove from heat, add spinach and coriander; toss until combined.
Serve the warm lentils and flatbreads with the piping hot spicy lamb, cooling palates with the fresh tomato salad.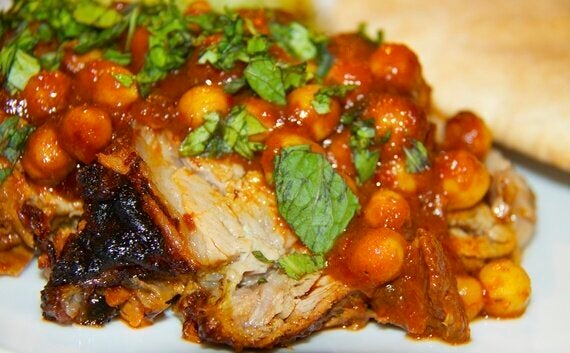 All photos taken by Rebecca Williams