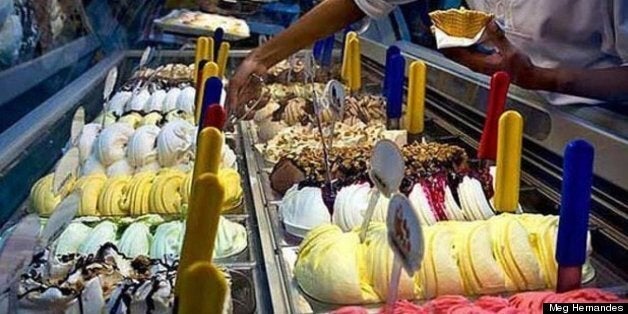 We're just saying goodbye to stage three of the Met Office's four levels of heatwave warnings, known as an amber alert it warned those living in London and some parts of the south-east that serious rising temperatures were on their way. It's still very warm, but relatively comfortable with low humidity now that the rain's paid a visit. It did get a little unbearable with the mercury hitting over thirty degrees celsius in some parts - a total shock to us city dwellers. Overseas visitors are probably used to the heat, and let's face it, they're not in the capital to experience our glorious weather, but for some of the best sightseeing in the world. In July, we're used to seeing the odd day of sunshine, but nothing that lasts because we've got used to our Summers being damp affairs - the last time we experienced heat like this was in 2006.
So to make the most of it, I accept an invitation to see gelato being made at Venchi in Covent Garden. I've made my own ice cream on numerous occasions, it's really very simple and you don't need a fancy machine. One of the simplest, tastiest recipes I make is for a caramel ice cream - the recipe is on my website. I don't often find myself in the area, it's a must-visit area for tourists and so gets very busy with people gathering to watch performances, the human statues and generally hanging around in the Piazza soaking up the surroundings. I find Venchi slap-bang in the middle of the main market area but miss it. There's nothing that screams 'gelato' shop to me and it's not until you peer through the window that you see the freezer, sweets and chocolates.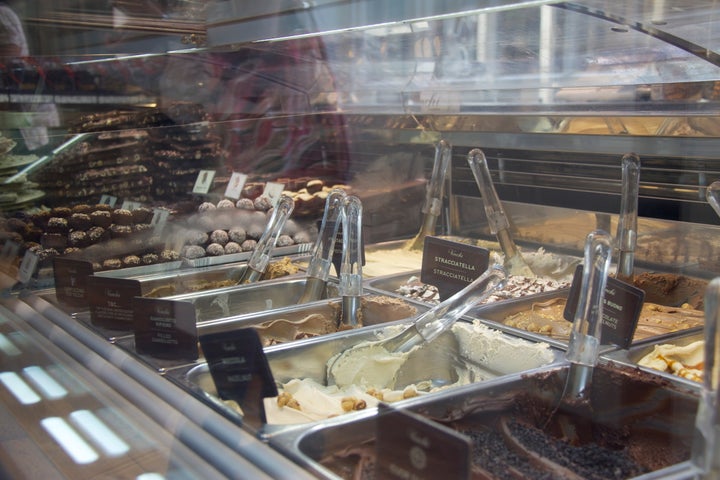 Picture by holdtheanchoviesplease.co.uk
It's made on the premises every day, the chocolates are imported from Italy, where the company is something of an institution. It began making chocolate in Turin in 1878, and now there are 'chocogelateria' all over the world.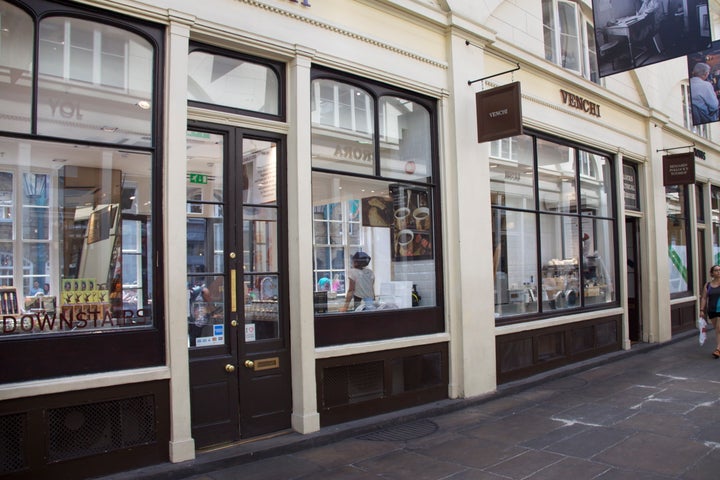 Picture by holdtheanchoviesplease.co.uk
I should first explain a few of the subtle differences between ice cream and gelato (which of course is Italian for ice cream) and it's gelato that wins my vote in the taste department. Ice cream can only be labelled as such if it has a fat content of five per cent or higher. Gelato uses a greater proportion of whole milk to cream so naturally has a lower fat percentage. It's denser because it's churned at a slower speed which introduces less air into the base. Ice cream is more creamy, soft and fluffy and is usually made with a custard base which needs lots of egg yolks - Venchi do not use eggs in their Gelato. It's also served about fifteen degrees warmer than ice cream but still a chilly -3 degrees celsius.
It's in the shop's basement where I enjoy the coolness of the freezers in the laboratory and meet the store manager Egle Stravinskate She's the chief Gelato maker and head of quality control (which means she has to try each flavour, every day) and this morning she's making batches of cappuccino. It's not my favourite flavour but that said, there's nothing quite like tasting just-made gelato.
Egle begins by weighing the milk and cream, adding the flavour base and pasteurising it in a machine that also churns it and freezes it.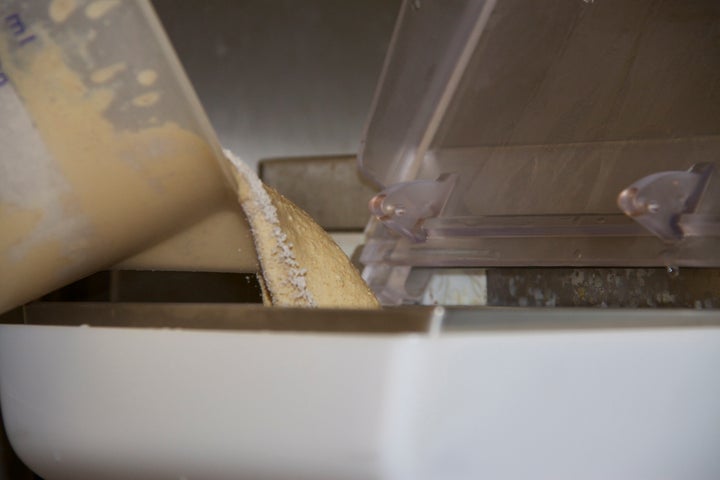 Picture by holdtheanchoviesplease.co.uk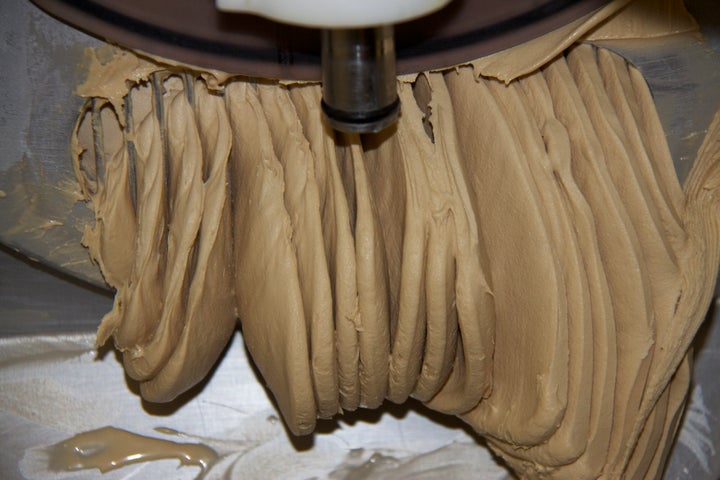 Picture by holdtheanchoviesplease.co.uk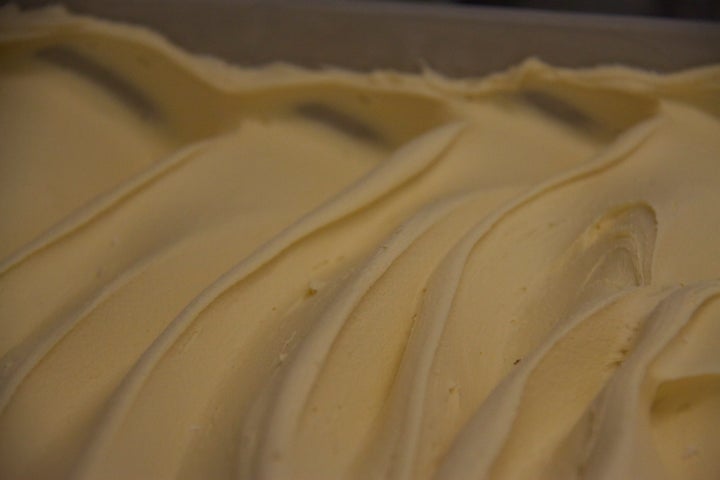 Picture by holdtheanchoviesplease.co.uk
Egle tells me that she doesn't cook at home, she leaves it to her husband, but she's definitely got the knack when it comes to making gelato.
Venchi also sells handmade chocolates but it's not surprising that it's the gelato people want to eat right now. The strawberry is delicious and made from pureed fruit imported from Italian strawberries but the chocolate sorbet is an absolute must.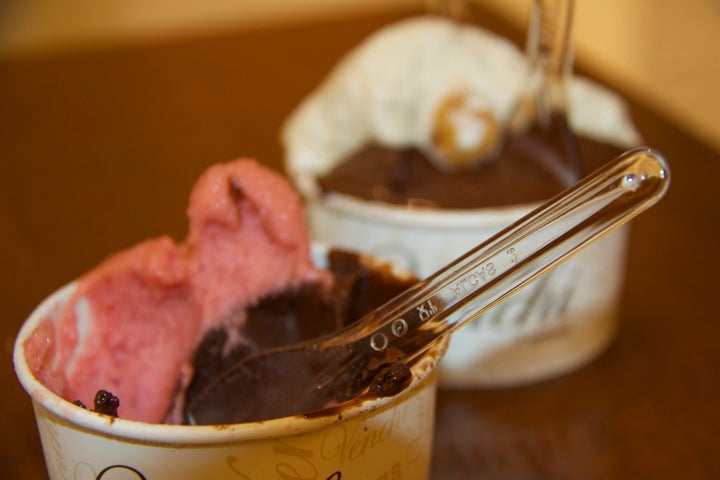 Picture by holdtheanchoviesplease.co.uk
Aside from the cones and cups you can buy gelato by the kilo and when Egle decides to make one of her rare flavours, it flies out of the door. Sadly for me, no flavour would have survived the Central Line journey back home - heat or not - how does anyone manage to take ice cream home without tucking into it? Far too tempting.
Venchi, 18 Market Buildings, Covent Garden.