After a recent trip to Istanbul, my love for Turkish Delight bubbled over and I scoffed every piece I was offered, no matter the flavour or colour.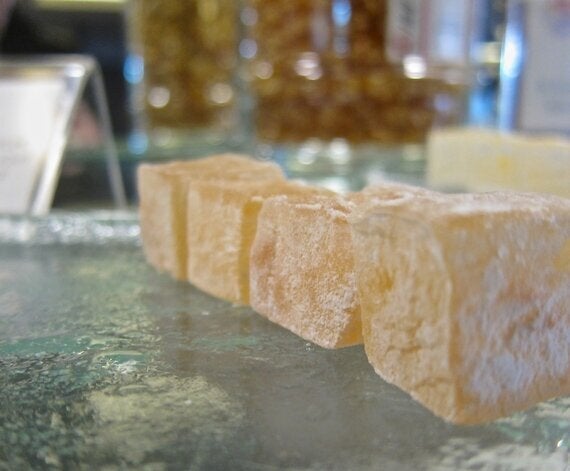 Back home, I wanted to make my own, with a flavour I couldn't find in Turkey Yeni Raki or 'Lion's Milk' which is also the country's national drink, Raki is made from grapes and aniseed and is a clear spirit which turns cloudy when water's added. These Turkish Delight are liquorice-flavoured and whilst take a bit of effort, the results are more than worth it.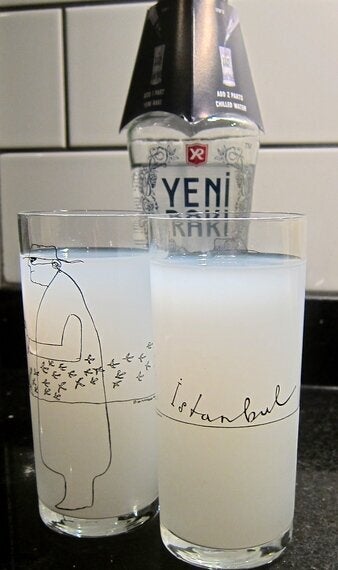 There are plenty of recipes that use gelatine, speeding up the process, but this recipe doesn't and is vegetarian-friendly.
I used natural, unrefined light muscavado sugar which meant the resulting sweets were dark brown. Use caster sugar if you want coloured sweets but add food colouring sparingly, otherwise you'll end up with garish results, less is definitely more. For rose flavoured sweets replace the Raki with rose water, or try orange blossom water with a little orange zest for added zing.
This recipe makes about 20 bite-size pieces
Unflavoured oil for greasing
45g cornflour plus 1 tablespoon for dusting
1 tbsp of icing sugar for dusting
Small square tray 10cm squared - I used a small plastic lunch box
Grease the tray or box with the oil and line the base and sides with cling wrap and grease sparingly. In a bowl mix the tablespoon of cornflour and icing sugar together then add to the greased tray. Tap out the excess into a bowl. Keep for the final stage.
Add the muscovado sugar and half of the cream of tartar to a medium-sized pan, along with the lemon juice and 175ml of water. Place over a medium heat and dissolve the sugar. Add the sugar thermometer and heat until it reaches a temperature of 125°C. Take the pan off the heat, keeping the sugar mixture warm.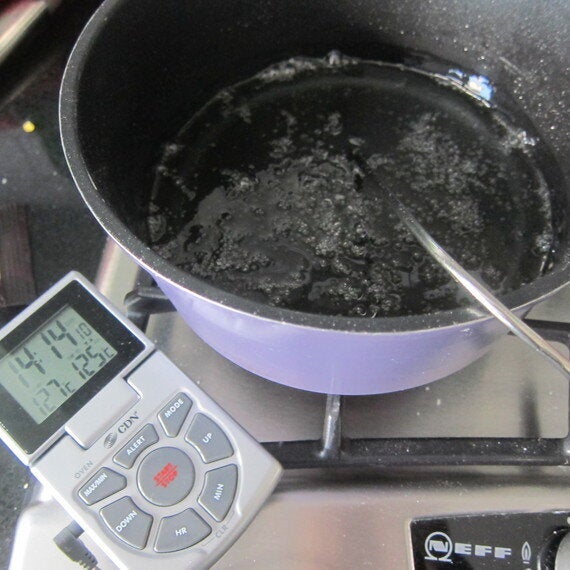 In another pan, add the cornflour, the rest of the cream of tartar and 200ml water and gently whisk until smooth. Keep the heat low, time to use a heat diffuser if you have one, and whisk until the mixture reaches boiling point. It will thicken really quickly, turning translucent.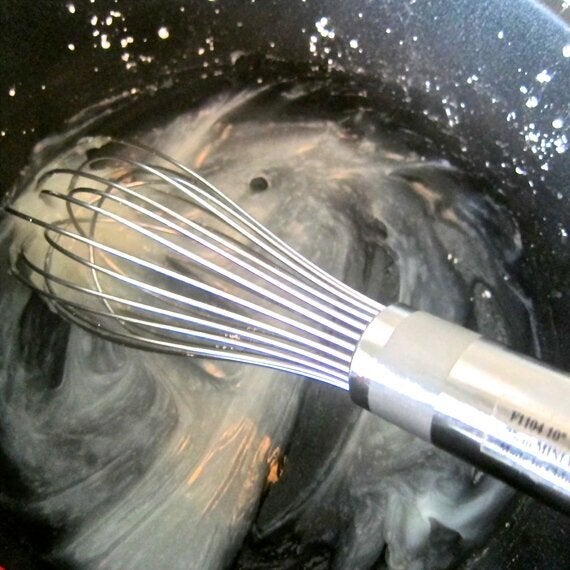 Simmer for 20 seconds and then add the sugar mixture in three stages, stirring throughout. When it's fully mixed, bring it back to the boil and watch it carefully for about 30 minutes. It will turn thick, smooth and glossy. It will blow and belch, lava-like, but take care not to burn your mixture on the base of the pan. It will catch easily if you don't stir every minute or so. When the time is up, you'll find the mixture will peel away from the side of the pan in a mass, and when it does, remove it from the heat. Add the Raki here but if you're using food colouring or another flavouring add that now too. Mix well.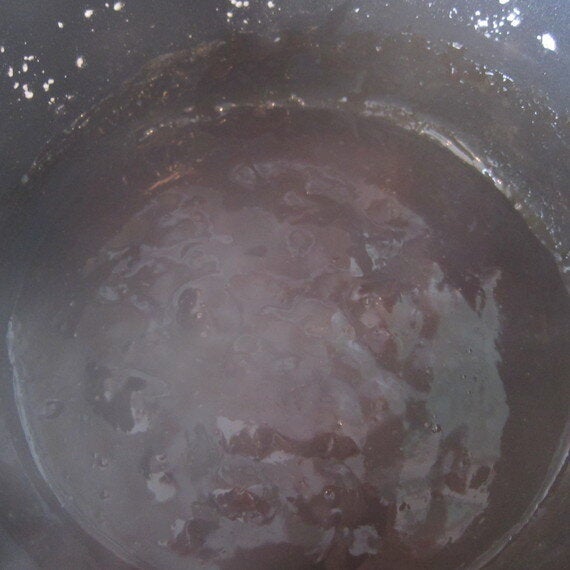 Pour into the prepared tin and tap on a level surface to eliminate air bubbles. Once it's cold, cover the tray or box with cling wrap and leave in a cool place to set.
A word of warning on the pans. I used non-stick and I advise you to do the same. If you don't, put the pan straight into soapy hot water, it takes a lot of effort to remove any residue.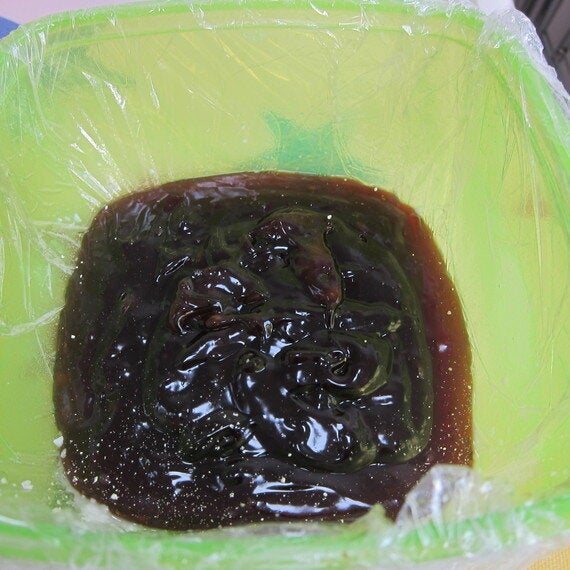 Turn the Turkish Delight out of the tin/tray onto a chopping board lightly dusted in icing sugar, and peel off the cling wrap.
Using a greased sharp knife, cut into squares and dust each piece with the reserved cornflour and icing sugar mix.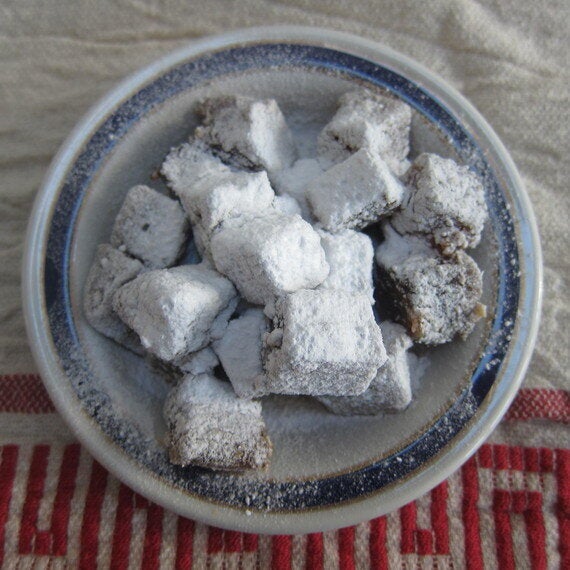 All photographs by Rebecca WIlliams.