Polish food is fast becoming the food of the moment, particularly as the shadow of communism has faded to allow a democratic and economically stable Poland to flourish. In fact, it's been 25 years since communism fell and, in that time, Poland has transformed herself almost unrecognisably. The mind-set of shortage has long gone. These days, Polish food is fast, fresh and readily available and food-based businesses and entrepreneurs are propelling the country forward at a rapid pace.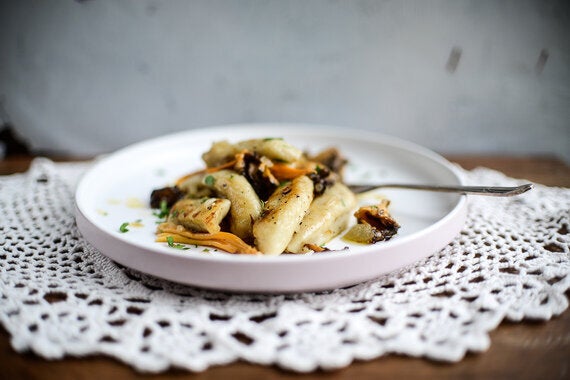 Here are my top five reasons to fall in love with Polish food:
1. Poland has a Michelin star, street food and chocolate festivals
Warsaw chef Wojciech Amaro has held onto his Michelin star for a second year, helping the city keep pace with trendy capitals such as London. Modern Polish dining is really starting to attract global attention. Whereas restaurants in the communist era were either underground or limited to government-subsidized 'milk bars', these days seasonality and local produce govern the menus of Polish chefs who have trained at some of the world's best restaurants, such as El Bulli and Noma.
A fine dining experience in Poland also has the added benefit of appearing affordable, when compared with other high-end dining across the rest of Europe. Menus in the capital and beyond offer dishes such as cream of pumpkin soup flavoured with thymus oil, venison ravioli with rosemary butter and chocolate mousse with yuzu to finish.
American-inspired street food trucks and festivals are springing up all over Poland, proving that Poland is a modern and thriving nation, hungry to keep up with Western trends. The old capital of Krakow hosts an annual Street Truck Festival in August, which attracts both food trucks and visitors from all over the world, whilst November welcomes the International Festival of Chocolate and Sweets to the Palace of Culture and Science in Warsaw. For fans of traditional Polish food, try the annual 'Pierogi festival' held in Krakow which is now in its 12th year.
2. Polish food can be vegetarian, vegan and gluten-free, too
Vegan or vegetarian and visiting Poland? No problem. There was a time when meat dominated the menu of Polish kitchens and restaurants, but these days health foods, fresh vegetables and menu items such as bean burgers, falafels and raw vegetable-based salads known as 'surówki' are aplenty. Specialist diets are increasingly catered for, with gluten-free foods becoming more prominent. One trendy Warsaw eatery I know offers classic, vegan and gluten-free Polish Zapiekanki - a type of grilled baguette similar to a pizza. Coffee shops, smoothie bars and artisan bakeries are also meeting specialist diet demands. And one of my favourite Polish dishes to serve vegetarian guests at home are Kopytka, little dumplings, served with wild forest mushrooms. Mushroom picking was once considered to be a national pursuit, so expect plenty of fungi on the menu and foraged foods, including wild berries and herbs.
3. Traditional Polish food will keep you warm in the winter
Regional Polish food and the very traditional dishes that can be found in Poland are sometimes known as 'Kuchnia Staropolska' and this sort of food is making a revival. Pierogi, which are handmade Polish dumplings, continue to be one of the most well-known Polish foods. They can be filled with potatoes and cheese, cabbage, mushrooms, meat or even fruit and boiled or fried and when made to a very old recipe, can even be baked. Outside of the home kitchen, you can try them in a 'pierogarina' - a restaurant or café that specialises in pierogi. They also make for great street food, so look out for food stalls serving them up fresh and hot while you shop.
Other winter-warming dishes include hot cups of Barszcz, beetroot soup, and Placki Ziemniaczane, potato pancake, served with a rich goulash, mushrooms sauce or sour cream. For a sweet treat, Poland is also famous for its yeasted Pączki or doughnuts, and warm pancakes filled with hot cream cheese.
4. Polish cuisine has taken influences from many global cuisines
You might think you'd struggle to find any familiar dishes in a Polish kitchen, but on the contrary, many Polish dishes have taken influences from other countries around Europe. In 1518, the Italian Queen Bona Sforza came to Poland to marry King Sigismund 1, and with her she brought her Italian cooks. Although staple grains, cereal crops and seasonal vegetables already existed in Poland, Queen Bona was said to have imported items such as oranges, lemons, figs, asparagus, artichokes, tomatoes and pomegranates. Later, in the 18th century, French cuisine also influenced the royal court, whilst Poland's location on the Turkish trading route meant that many spices and more exotic ingredients, such, as cloves, cinnamon, rosewater and almonds found their way into Polish dishes too.
5. Polish food goes particularly well with vodka
Vodka (or wódka as it is called in Poland) has been produced in Poland since the early middle ages, with some records dating it as far back as the 8th century. In its earliest forms vodka was used as a medicine. Surprisingly, vodka was not on the list of top Polish food and drink exports in 2013, in fact Poland largely exports apples, cheese, pork, poultry, smoked fish, tomatoes and other fresh and frozen fruit to its neighbouring countries, and increasingly to destinations such as China, the UK and the UAE. But ask anyone outside of Poland what they think Poland is best known for, and I'm sure vodka would feature somewhere near the top of the list!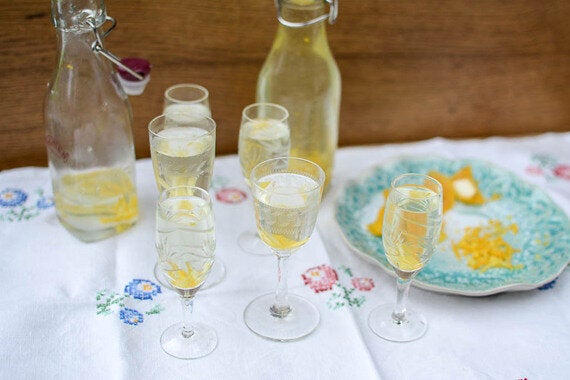 Today, in order to receive the guaranteed stamp of Polish vodka, it must be produced exclusively in Poland, from traditional cereals such as rye, wheat or barley, or from potatoes. Increasingly popular are food and vodka tours, promoting traditional cuisine with specially selected vodkas.
Polish dishes that go particularly well with vodka include śledź (herring), traditional cured meats, pickled vegetables including mushrooms, pork dishes such as kotlet Schabowy, or fried pork cutlets. Sweeter vodkas, such as Krupnik, a honey vodka best served warm, Sliwowka, a plum vodka, or Wisniówka, a cherry vodka, make a fine accompaniment to desserts.
No time to travel to Poland? There are Polish hubs everywhere. In fact, the Polish diaspora is one of the largest in the world, so it's possible that you may have already visited a 'Little Poland' in your own neighbourhood. Since this year marks the tenth anniversary of Poland's succession to the EU, the UK and other European countries have also seen more Polish restaurants and shops popping up, making Polish food accessible in many places outside of Poland.
Ren Behan is a supporter of the campaign 'Polska. Spring into new.' set up by the Ministry of Foreign Affairs in Poland to mark the 25th anniversary of the fall of communism.