My department's biggest challenge this year was moving into live High Definition Television, but this was also an exciting opportunity to show the make-up team's creativity, skill and artistry. With the clarity of HD Television every look on Dancing on Ice had to be picture perfect!
The brief for HD Television was to achieve that beautiful and flawless fashion look only seen in high end glossy magazines. The challenge was to create this look within each celebrity's allocated 45 minutes make-up slot, ensuring that the make-up still looked even and fresh after several hours of rehearsals to meet the deadline of live television.
With live television there is no chance for a retouch, no fixing it in between takes and no special beauty light, the stars make-up needs to stand out from a distance on screen and still look picture perfect for a close up. Unlike photo shoots or fashion shows, where it's all about the look, we have to work to a tight Television schedule, so we start undertaking the stars make-up early on Sunday morning.
To achieve this the make-up team needed a high performance and long lasting make-up brand, that would ensure the celebrities and their pro-skater partners looked their best at all times. The make-up has to survive from being applied at 9am on a Sunday morning to the show going live at 6.15pm on a Sunday evening. In between that time, there are several costume changes, final rehearsals to perfect their routine, lunch, physio and dinner before the show goes live.
HD Television has allowed us to create looks with intricate detail and patterns, which until now 'the detail' had never have been seen on live TV before. With the opening number we were able to create the 'Confetti Eyes' and 'Eighties Wham' look using a variety of intricate make-up techniques. HD Television has given us the freedom to create the looks that we were only able to undertake in glossy fashion magazines or on film shoots.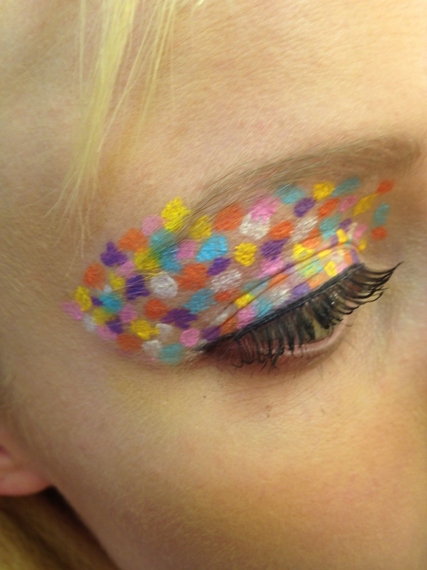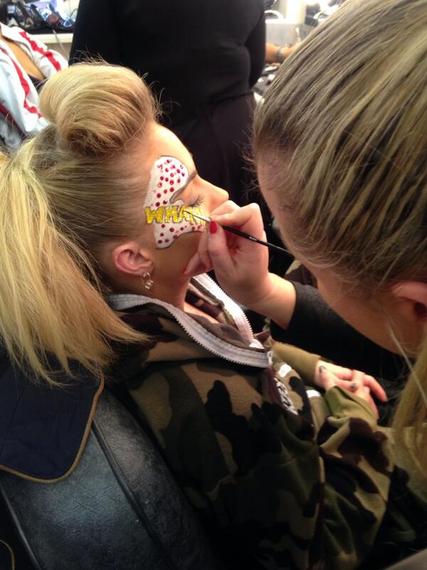 The next challenge was to find a make-up brand that would live up to the scrutiny of live HD Television. With the pressure for perfection, we needed a professional airbrush / HD make-up brand that would deliver a flawless look week after week on our stars on Dancing on Ice. America has been leading the way in airbrush and HD make-up, but I wanted to find a local British company to support us, now the UK had made the big switch to HD Television.
Through a friend, I discovered a Birmingham based airbrush make-up range. After putting it through its paces with a challenging make-up brief, we decided airbrush make-up was for us. In addition, we were also introduced to StageLine Professional, a HD make-up range, ideal for live television. Both have been used backstage throughout the final series of Dancing on Ice and were really excited to be part of our HD revolution.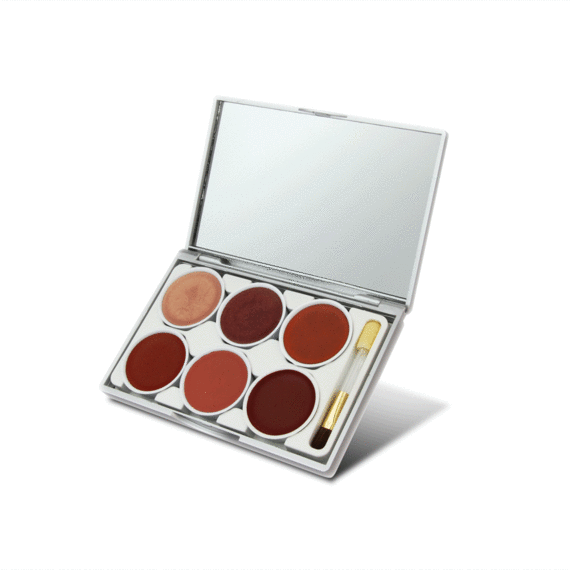 We also took it a step further this year and were the first show to contract a Nail Technician so our look was complete again. We found an American brand called Minx that had recently launched in the UK, which allowed us to undertake the nails in 10 minutes. They even made custom nail colours for us that would match our costumes and make-up. My favourite design was having the Dancing on Ice logo painted on nails for the final series in 'bolero purple' and an extra special edition for Jayne's nails having the Olympic Gold 84 embossed on them, on their 30th anniversary year.
Every morning I wake up and I love my job! All the celebrities I have worked with have been great! It's such a fun show to work on and everyone has embraced the glitter and glamour of Dancing On Ice!