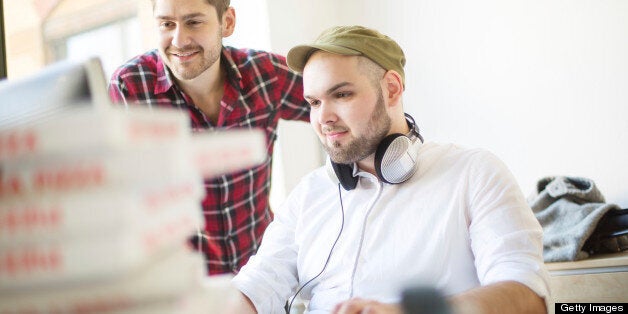 London's Tech City, which is in the EC1V postcode, has become the UK hub for new start-up businesses. Recently released figures have shown that more than 15,000 new businesses were created in the area in the past year, which was higher than any other area within the UK.
Tech City's growing and impressive reputation as the UK's centre of technology has made it all the more appealing for new businesses, boosting its popularity and driving the soaring start-up figures in the area. In addition, government efforts to raise the profile of the area seem to have had a positive impact, with the increased investment in Tech City making it a more viable location for many start-up businesses.
The area was already quite popular with new businesses, largely because of the more affordable rents that could be found in some parts of the EC1V postcode. However, as more and more innovative tech companies have moved into the area, its appeal as a start-up location has rocketed. This has been further fuelled by the fact that business start-ups in general have become increasingly popular across the UK, with many deciding to start their own business following redundancy or due to the uncertainty in relation to job security.
"Over the past couple of years, the UK has seen a sharp increase in the number of start-ups companies. The uncertain climate in the employment sector coupled with increased redundancies has resulted in growing interest in self employment. The number of start-ups within Tech City over the past year is quite remarkable - the area is truly flourishing when it comes to attracting new businesses."
Some industry experts believe that the popularity of EC1V will continue to grow over the coming year, with the financial technology start-up space, Level 39, due to launch in Canary Wharf later this year. This will provide another boon for Tech City, resulting in even more businesses being drawn to the location and sealing the area's reputation as the UK's centre for start-up businesses.
Figures also showed that the number of start-ups in other parts of the UK over the past year were considerably lower than the figure for Tech City. In fact, the second most popular area for new businesses in the UK was Warrington, where just over 1500 businesses were created in the past year. This equated to just 10 percent of the number of start-ups in Tech City, reflecting the huge gap between the popularity of this location compared to others across the UK.
UHY Hacker Young, which compiled the figures, said that having clusters of expertise in a particular area could be extremely effective in terms of fuelling the creation of new businesses. This is something that has certainly proven effective in Tech City. The company added that advanced technology and infrastructure in the area had been another driving force behind the boost in start up businesses in the area.