Khloe, Kourtney and Kim have touched down in London to launch their Kardashian Kollection at Dorothy Perkins, and they certainly didn't come quietly.
I remember watching 'Keeping up with the Kardashians' when it first launched on the E! Network in 2007, but I seem to have missed the period in between where they've become a worldwide cultural phenomenon. With their recent arrival to the UK, all I'm thinking is - watch out Katie Price, these girls aren't playing around. Giving their name to everything from bottled water to slimming supplements, it seemed only a matter of time until they took on the world of fashion. Of course the celebrity clothing line is not a new concept, with everyone from Tulisa to Victoria Beckham making their mark, with varying degrees of credibility. But is credibility what the Kardashians are after? Probably not. Ever since Katie Price wrote her thirtieth-odd book, most of which are best-sellers, proclaiming that she doesn't do the typing, Britain said it was simply happy to buy into a celebrity's brand. But is that any different than when we buy a designer name, simply because of a desirable label?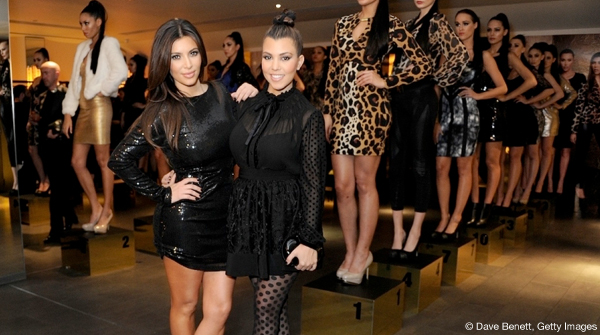 For the Kardashians, it makes good business sense and essentially it is giving the customer what they are wanting. In the media, we are always fed the idea of how to look like our favourite celebrities; whether it's the secret to Kim' hair, Khloe's curves or Kourtney's complexion - every glossy magazine will tell you how. So naturally we want to dress like celebrities too. The Kardashian Kollection delivers this to the customer, it makes their looks readily available to their fans and at a price point which is very accessible.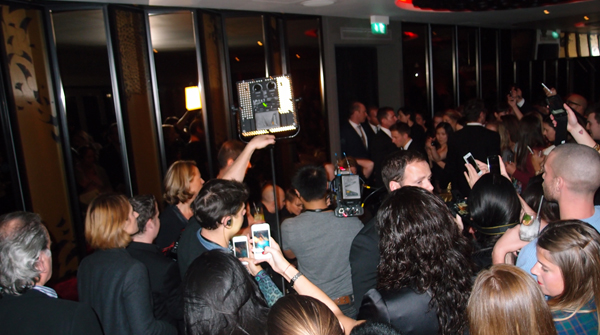 I was lucky enough to go along to the launch of their line at Aqua, London, and this was when I realised just how far the Kardshian Kraze had spread. I was under the impression it was a relatively small affair, as I knew their official launch was the following day in Westfield Stratford, but how wrong I was. The streets were completely blocked off, with fans jammed in pens outside, with as much fanfare as the movie premiers they hold in Leicester Square. Inside was equally chaotic, with the sisters arrival prompting the assembly of a forcefield of flashing iphones around them. They continued over to the corner of the club, to film a few scenes for their reality show, seemingly oblivious to the barrage of people that surrounded them.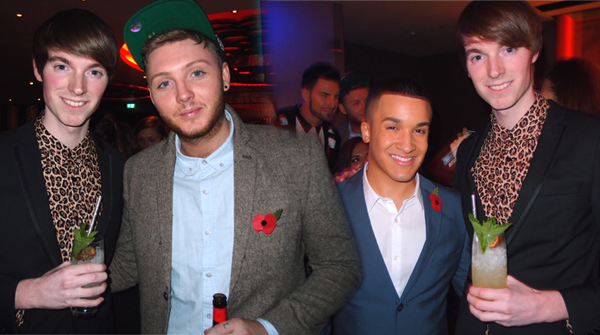 On the other side of the Aqua, I managed to catch up with two of The X Factor Finalists in attendance, Jahmene Douglas and James Arthur. They were both charming, relatable people who were true to their on-screen personas. In a way, they are currently in the same position that the Kardashians were in 2007, acclimatising themselves to the world of entertainment. The special family K have taken their platform of a family reality show and fully utilized it, to become a powerful brand across the world. They themselves are charming and relatable, and they've converted these qualities into a highly marketable business. They might have only been with us for a long weekend, but their visit has caused quite a stir in London. And love them or not, I think they're going to continue making an impact in our fair country for quite a bit longer.