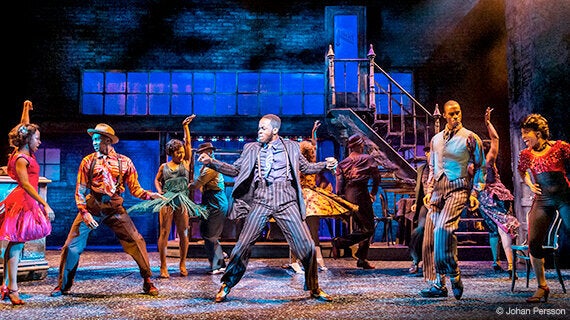 Powerhouse performances, sensational songs and dancing that'll blow you socks off - Memphis knows how to make an entrance on London's West End. After months of anticipation, the Tony award-wining musical has landed at The Shaftesbury Theatre and raised the heat to become the hottest show in London.
Based in 1950s Memphis, Huey Calhoun (Killian Donnelly) is drawn by the rhythm and blues sound of singer, Felicia (Beverley Knight). Huey has the vision to bring her voice and her music out of the clubs and onto the airwaves across America, setting out to replace the blandness of Perry Como with an R&B sound. After revealing his romantic feelings for Felicia, Tennessee's strict segregation laws cause problems for the couple, forcing them to choose between each other or their rising careers.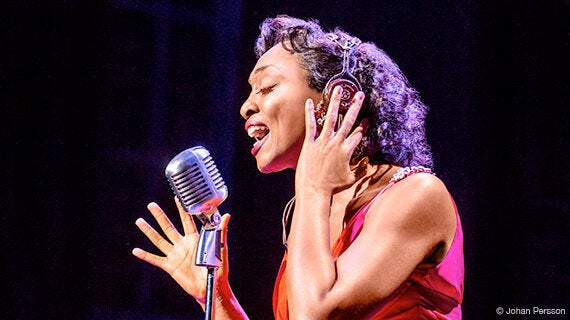 Memphis is truly the definition of a triple threat musical. David Bryan delivers an awesome score of huge numbers and melodies that really soar off the stage. Each song is a moment within itself while still allowing the performers to showcase their mind-blowing vocal abilities. Equally impressive is the high-octane choreography by Sergio Trujillo that is a pure joy to watch. The cast maneuver around the complex moves with energy and style, creating a visual spectacular.
In the role of Felicia, Beverley Knight solidifies her position as one of the top voices on the West End. With such power and control, you really have to be in the theatre to even believe it is real. She delivers an unstoppable performance; with each number being a vocal masterclass and deserving every rapturous applause she receives. Killian Donnelly, fresh from The Commitments, delivers yet more extraordinary vocal ability, pairing with Knight perfectly and gliding through each strong performance with an effortless flair. In the final song of the first act, "Say a Prayer", you first hear the voice of Gator (Tyrone Huntley), and it gave me what I can only describe as the multiple-chill. The voice, music and setting all collided perfectly to give me an all over chill, not once, but around ten times until the first act curtain came down.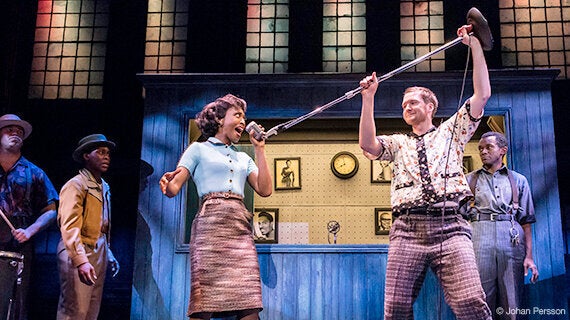 In Memphis, the phrase 'take me to church' has never been so apt, with the bluesy gospel songs taking you directly there. The powerful story is narrated through the music, making a strong impact in the theatre. The overall show is a spectacular, putting the focus on the talented cast, with the creative team giving such a high standard of material and direction to work with. On the final number, the audience stood for an ovation before the final note had even finished; it's just that good. This is a wonderful show that fires on all cylinders, and delivers the best performances currently on the West End.