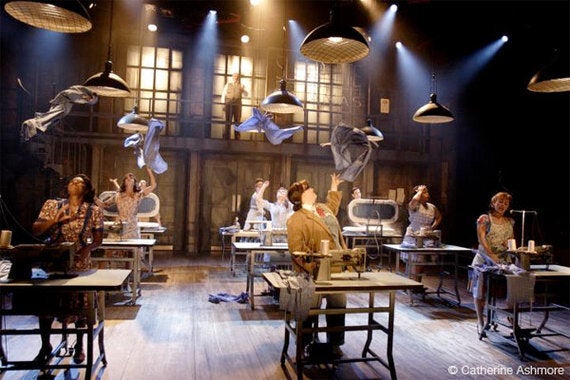 For a 20 week limited run, The Pajama Game moves into London's West End, and boy is it a welcome visitor. With theatreland have a tricky time, and new shows not fairing so well, it's time to send in a classic to reignite what the West End is all about.
I would describe The Pajama Game as a Broadway classic, although I didn't really know anything about the score or story before entering the Shaftsbury Theatre. However, from curtain up, you're instantly met with all the rich melodies and sumptuous harmonies you could hope for in a 1950's musical hit. This is a show filled with splendid numbers, a hugely talented cast and obviously an extremely great team behind it. From the outset, the entire company feels like it has a certain pedigree that will safely take you away for two and a half hours of non-stop enjoyment.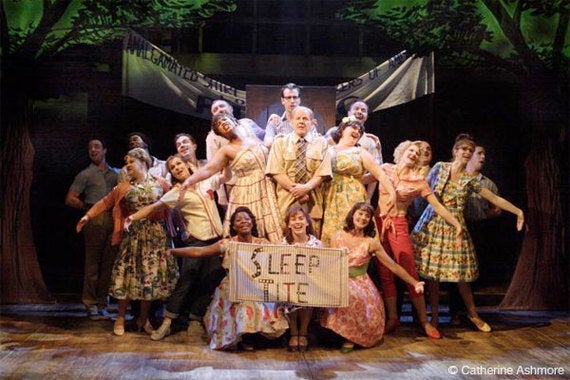 Based on Richard Bissell's novel, "7½ Cents," the story begins as new superintendent Sid Sorocan begins work at the Sleep Tite pajama factory in Cedar Rapids, Iowa. As workers begin to raise the heat over their hourly pay increase, Sid raises the temperature with the feisty head of the factory's grievance committee, Babe Williams.
The score by Richard Adler and Jerry Ross, has numerous numbers you will have heard of before, from "Hey There" to 'There Once Was A Man", they are melodies that have stood the test of time. Leads Joanna Riding and Michael Xavier are wonderfully cast, with strong voices that glide through the show with an effortless swoop. The score is very dynamic, offering moments of tenderness, lust and excitement. The full company is utilized for big dance numbers, with the music allowing them to show off their toolbox of tricks. Originally choreographed by the iconic Bob Fosse, there is homage paid in the quintessentially Fosse number "Steam Heat" and all the fun of the fair in "Once A Year Day".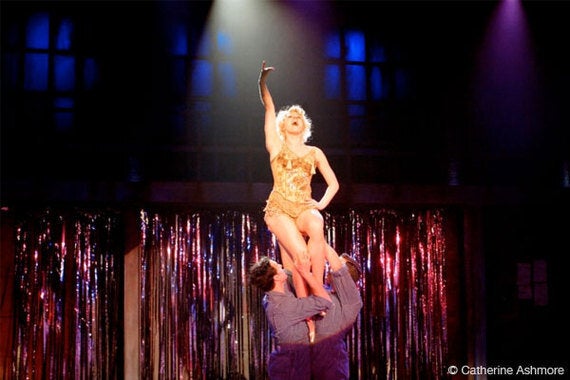 The pajama factory girls and their sewing machines fill the stage with sexy moves and fun characters. Secretary, Claire Machin, steals many a scene as Mabel, with a comedic persona that continuously hits the mark. Alexis Owen-Hobbs as the high pitched honey, Gladys, equally delivers the laughs - as well as demonstrating her more than capable dancing feet.
For me, The Pajama Game demonstrates everything that is right with musical theatre, bringing the audience a cocktail of songs, dance routines and outstanding performances. I imagine it's quite faithful to its earlier productions and you can go expecting a hot slice of 1950s Americana. From not knowing a song on entry, I left the theatre humming more than a few of the extremely catchy numbers, and with my faith once again restored in London's West End.