The city of London has a lot to celebrate, but without doubt one of its biggest assets are the West End stages that inhabit it. On June 21st-22nd 2014, performers swapped the spotlight for the sunlight, and took to the stage in front of thousands for the amazing West End LIVE.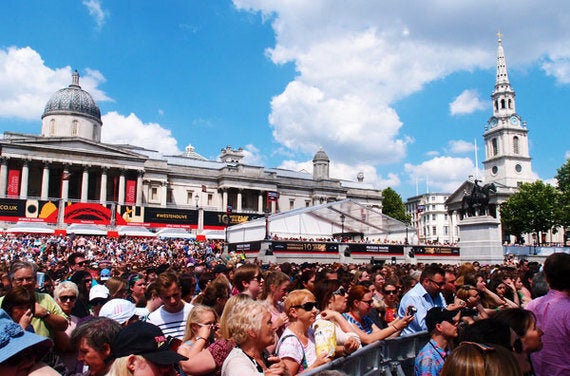 The annual event is completely free to visit and has performances from almost every show currently on the West End, as well as a few sneak peaks of what's coming soon. In the absolutely stunning setting of Trafalgar Square, it's a great way to experience theatre for the whole family, and plenty of stalls to keep everyone suitably entertained. This year sees this event turn the ripe old age of 10, and seems to grow bigger and better every year, having to move from it's first home of Leicester Square because their were just too many people.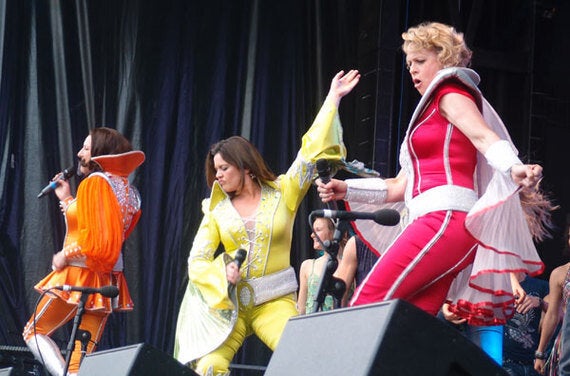 As I approached West End LIVE 2014, I could hear the stunning harmonies of "Who Loves You" coming from the Jersey Boys, filling the London air with a great atmosphere and excitement. With the sun in the sky, Trafalgar Square was bustling with crowds singing and dancing along. Mamma Mia was a particular favourite and certainly brought the energy with their strong troop of dancers. For The Bodyguard, Alexandra Burke, seemed very at home on the stage and gave us a taste of her Rachel Marron. The concert atmosphere really lends itself these shows as it lets the music play for everyone to enjoy, and showcases the wide range of talent that is on the West End today.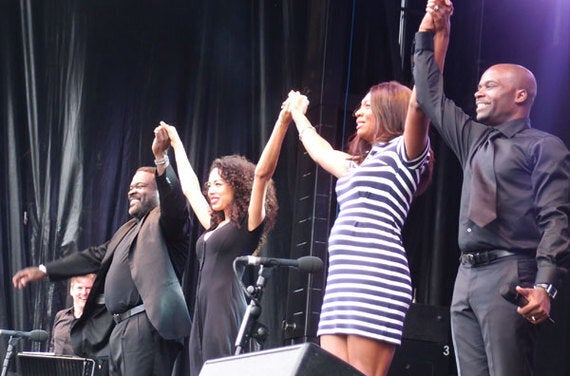 Regent Park Open Air Theatre gave a sneak peak at their upcoming Porgy & Bess, with unmistakable tunes from the George & Ira Gershwin. One of the stand out performances of the day came from Cedric Neal with "There's a Boat Dat's Leavin' Soon for New York", which brought the house down, or whatever the open-air equivalent is. Serving up some serious vocals along with the rest of the cast, this was a great introduction to their July 2014 run.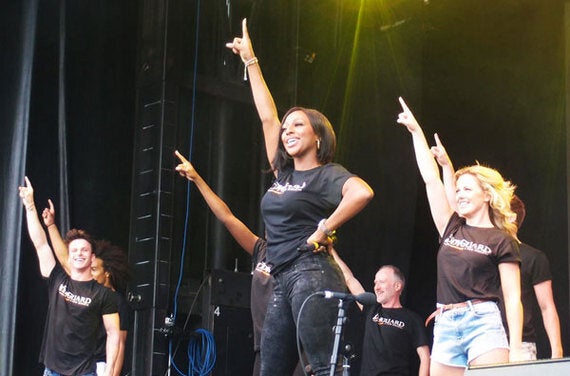 This year West End LIVE also returned to Leicester Square at the West End LIVE Spiegeltent, which contained an array of costumes, scripts and sets from shows such as Wicked and Matilda. It is a real rarity to see items like these up-close, and they even offered up the chance to try on some of the costumes yourself. Throughout the weekend, they had a schedule of talks from directors and actors alike, which was wonderful in such an intimate setting and offered a real insight into London's West End.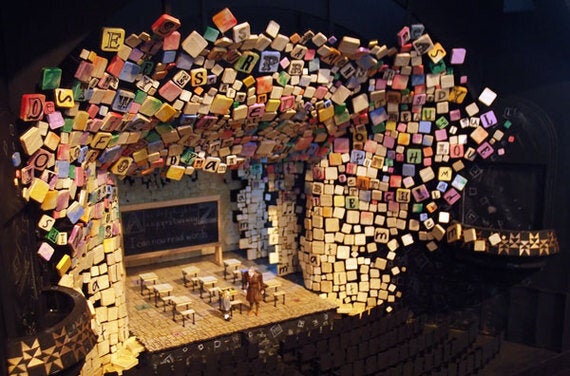 I left West End LIVE with a solid list of shows I would like to see, along with a few I'd like to see for a second and third time as well. With the wonderful weather and brilliant performances, it's a really special event and I look forward to returning again next year.