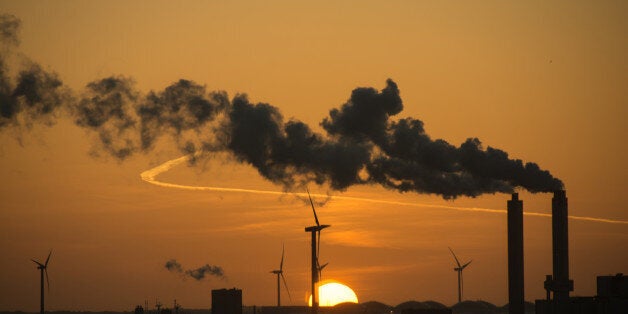 The Government's much-anticipated air quality plan was heavily criticised last week by campaigners who had hoped it would do more to tackle worsening air pollution in Britain's towns and cities. The plan has also left road users and manufacturers uncertain about what the future holds.
Described as 'woefully inadequate', the air quality plan has put the onus on individual local authorities to drive improvements in air quality by encouraging fleet operators and those operating on their behalf to use cleaner vehicles. Specifically, local authorities have been told they can choose whether to create charging or non-charging clean air zones and that the latter should only be introduced after all other options have been considered. They have also been told to use their powers to help raise the standard of local buses, taxis and private hire vehicles; setting minimum supplier requirements and supporting trials.
Whilst the plan calls for a joined-up approach, it is difficult to see how this will be achieved if local authorities are left to decide for themselves about whether a clean air zone is needed on their patch and whether it should impose charges or not. In the meantime, road users are likely to experience inconsistencies, which could cause confusion.
One good thing to be clarified in the air quality plan is the government's decision to support the use of Euro VI diesel-engine vehicles, which will not face penalty charges in any clean air zones. This decision may well have been linked to some recent trials using Euro VI buses on London's 159 bus route by Transport for London, which showed a 95% drop in NOx emissions compared to Euro V vehicles.
Despite the availability of alternative fuels and cleaner vehicles, it is unclear how taxi companies, delivery firms and other commercial fleet operators will fund the replacement of older diesel-engine vehicles. Upgrading such fleets would require significant up-front investment and, as these businesses typically operate at very low margins, this is unlikely to be possible without significant support.
Without any 'scrappage scheme' to help compensate them for any financial losses, motorists and other operators with older diesel-engine vehicles could be left facing stiff penalty charges if they want to keep using them in future.
The uncertain nature of current policy and its interpretation at local authority level is not helpful for vehicle manufacturers and their supply chains either. Unpredictable levels of demand for electric and hybrid vehicles will make it difficult to know how much to invest in gearing up supply chains and putting on extra capacity between now and 2020. Businesses will have to wait and see what kind of reaction the draft plan gets and be prepared to flex production accordingly.
Related