As the level of pre-ordering for its new Model 3 soars, Tesla is rumoured to be preparing to ramp up production. However, there are concerns that the business may lack the production capability to succeed in the race to become the first independent car maker to mass produce electric vehicles.
In the first three days following the launch of the Model 3, the number of pre-orders topped 0.25 million and currently stands at more than 350,000. Meanwhile, the company's battery gigafactory in Nevada is not yet running at capacity.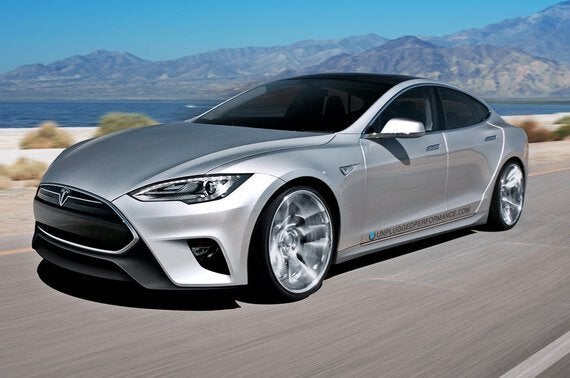 Despite the challenges that lie ahead, Elon Musk had promised to start deliveries of the new Model 3 by the end of 2017. He has also recently increased the pressure on his organisation by promising to deliver 100,000 units by end of 2017 and 500,000 units during 2018 using a multi-vehicle line (producing the Model 3, Model S and Model X).
Based on the high level of pre-ordering, it seems likely that Tesla is relying on consumer goodwill and cash deposits to some extent to help fund its plans to ramp up production and solidify relationships with key suppliers. As predecessors like DeLorean and Fisker have demonstrated, however, this is a high-risk strategy, which could backfire if Model 3 production is affected by significant delays or quality issues.
In fact, the company's main production facility in Fremont, California, should have just about the right amount of capacity to cope based on what we know about its production output under former owners. However, the plant is currently producing about 50,000 units a year. Previous owners of the facility - the joint venture between GM and Toyota (NUMMI) - were producing three different models and about 350,000 vehicles per year.
The main production challenge is likely to come from within the supply chain, which will comprise many companies that have no prior experience of mass production. Tesla is already taking steps to address this by forming partnerships with key suppliers of commodities needed to make its lithium-ion batteries. However, it will probably prefer to keep close control of its core technology in areas like transmission and drive controls for a while longer to avoid information leaking to competitors.
Suppliers of driver assistance and autonomous driving-related technologies are already well-established Tier 1 businesses and upscaling production is unlikely to be a problem. However, with other electric cars in the marketplace, it will be important for Tesla to secure supply contracts and capacity.
The decision to press ahead with the mass production of electric cars is a bold move and reflects Musk's ambition to be a market leader in the emerging electric car market. By sharing patents and attracting consumer demand for early-stage prototypes, he is hoping to push the Model 3 to the top of the pile and ensure its inherent technologies become the established standards for electric car production in the future.
Richard Gane is director and automotive sector specialist at supply chain firm, Vendigital
Related