I'm Richard the husband of Charley Kitley, who recently published a blog post called 'And So There Must Come An End' on the Huffington Post. Three long days since Charley lost her heroic battle against bowel cancer aged just 36, I find myself in an extraordinary situation I never thought would happen to me.
Just two weeks ago, when it became painfully clear the end was near, Charley wrote her final blog post and asked me to publish it after her death, so she could provide some words of hope and inspiration to her loved ones. And perhaps a few others battling a terminal disease or simply needing some encouragement in their lives. This little article is the reason why I now find myself writing a blog in reply.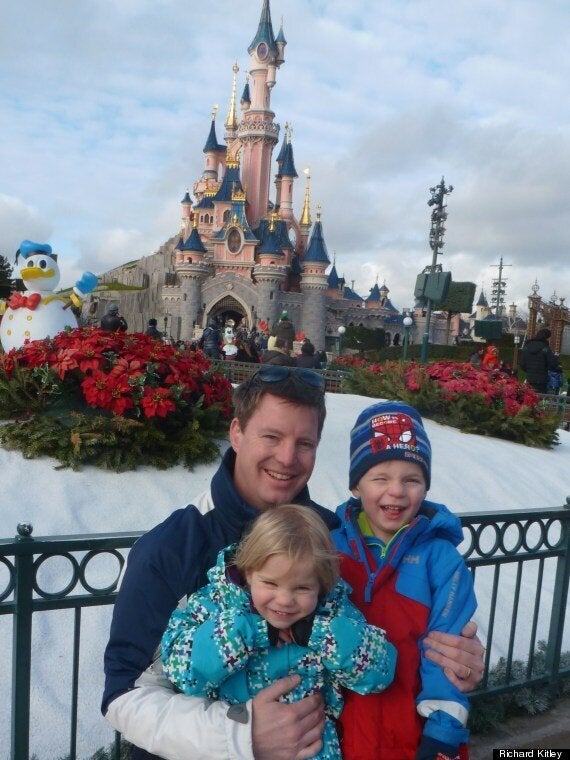 Thanks to our friends at The Huffington Post, Charley's blog post has now gone viral and has been read by more than 2million people as far afield as Australia. To put this into context, the previous 63 articles Charley published received a combined total of 35,000 views which we were delighted with. But now we've had messages from all over the world from complete strangers who have been touched by the simplicity and hope in Charley's post. School children from America told us their English teacher read out Charley's blog in class, leaving 30 children moved enough to get in touch. Parents told me they were hugging children extra tightly before bed. Former class-mates of Charley's wrote messages and shared memories of her school days.
As we watched the hits on Charley's blog post grow, the "likes" increase and the "shares" climb wildly beyond our expectations, despite our grief I felt once again, so extremely proud to call Charley my wife.
So I sit here and rest my fingers on the keyboard and wonder where on earth to start. I come from the corporate world where articulating emotions is excess to business requirements. So how do I find the words to thank each and every one of you for reading Charley's final blog post and taking her to your hearts? Tell you all how much strength your messages have given me as I find myself in that very 'gaping, unjust, cruel and pointless hole' that Charley described in her piece?
I can hear our children Dan and Lucy playing in the garden as they bravely struggle to come to terms with the idea they will never see their mummy again. A cherished wife, loving mother, beloved daughter and dear friend has been torn from our lives. Charley died of bowel cancer and that's only supposed to take much older people. Or so we thought. So I am now a widower at the young age of 38. I never expected this. And it hurts so much.
But my wife has taught me a great deal about courage and "framing rainbows" that I want to be brave and useful and do something to help others - as Charley did.
I would love to transform some of our devastation into something positive to help others who are suffering from bowel cancer.
While bowel cancer is thankfully relatively rare in younger people like Charley, around 2,100 people under 50 are still diagnosed with it each year, often late. That's why Bowel Cancer UK launched their Never Too Young campaign, to improve the diagnosis, treatment and care of younger bowel cancer patients and to raise awareness amongst younger people and health professionals.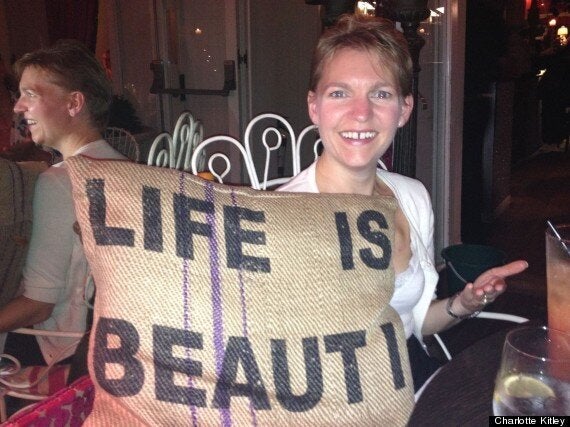 Bowel Cancer UK provided great support to Charley and I, and so with their agreement; I have set up a donation page in Charley's memory: Charlotte's Star Of Hope Fund. UK users can also Text GUTS78 £5 to 70070
Bowel Cancer UK is also raising awareness about the type of advanced, Stage 4 bowel cancer which Charley had. The Time for Guts campaign is a call for action by the charity to improve survival rates and support for people with advanced bowel cancer, in an urgent bid to save more lives from bowel cancer, the UK's second biggest cancer killer.
Watching people read and learn about Charley reminded me of her qualities, not just as a wife. Throughout the whole battle against the devastating disease of cancer, she was always strong and determined. My best friend and my confidant. It seems bizarre to say it, but I could not have done this journey with anyone other than Charley. I miss her so much. So I hope creating Charley's Star of Hope Fund not only helps us make some sense of our loss, but gives much needed support, awareness and funding for others.
It's too late for Charley and our little family. But others don't need to die. Other families can remain together. Other children don't need to lose their mummies as Daniel and Lucy have done. Early diagnosis saves lives
Please do what you can to support such a worthy cause that will ensure no other family has to endure what we have gone through. And if you get a moment this evening, open the curtains, look up to the sky and send a smile to one of the brightest stars in the heavens.
Richard, Daniel (6) and Lucy (4).