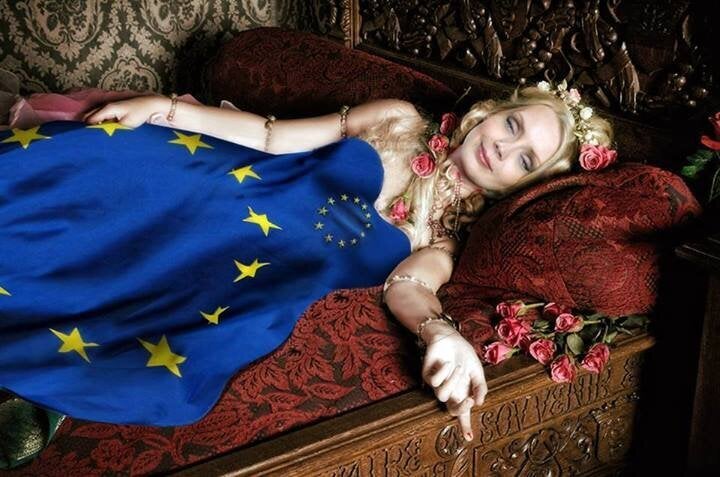 Accountability is a vital deterrent to breaches of rights and criminal acts. Without it, a country becomes lawless, as can be seen in Romania's Stray Dog issue. Despite sporting cachectic dogs residing in inhumane conditions, Romania recently released its plans for spending EUR 43 billion of European funds in 2014-2020. The European Union, however, remains tight-lipped on the dark reality of Romania, perhaps hoping the problems will disappear.
Lack of accountability in issues of neglect, cruelty and torture of dogs is so out of control that the spotlight has fallen on the Animal Welfare Intergroup. Who are they? Their website states as follows
"The all-party Intergroup on the Welfare and Conservation of Animals was created in 1983 in the European Parliament to discuss European and international animal welfare and conservation issues and, where appropriate, take initiatives which can lead to legislation"
In the absence of declared potential conflicts, nobody would guess that this lady is the wife of the Romanian Prime Minister, Victor Ponta. He was involved in instigating the legislation that enables unadopted stray dogs to be killed after 14 days - on 10th September the Lower House of the Romanian Parliament voted GEO 155/2001 to legitimise a 'catch and kill' policy for all homeless animals.
Quoting Ponta's wife, the media wrote
"She said the government should take advantage of every opportunity for us to promote and invite those who might cause these messages on in other countries, to see what is truly Romania. Let's talk openly, honestly and with pride about our country than we go and obviously the European Parliament (EP) to no longer let those who denigrate us to do actions and talk without sanction as we do now,'' said MEP PSD" [Source]
Campaign group, Occupy For Animals, has analysed this here, along with her speech to the Intergroup meeting, 12th of September, 2013. Both are worth considering.
The Intergroup has not responded to any questions, citing the absence of legislation as justification for their inaction.
So what has this group done, given the tsunami of concerns (neglectful public shelters, inhumane methods used to end dog's lives, unacceptable levels of cruelty and numerous other issues) from dog rescuers and animal rights campaigners? The Intergroup has written three letters to the President of Romania.
These polite, respectful letters don't read like an effort to achieve accountability in the face of catastrophe. The wording is so ambiguous that one Romanian paper wrote "EU agrees to euthanize stray dogs in Romania". The Eurogroup Press Office made no attempt to correct this.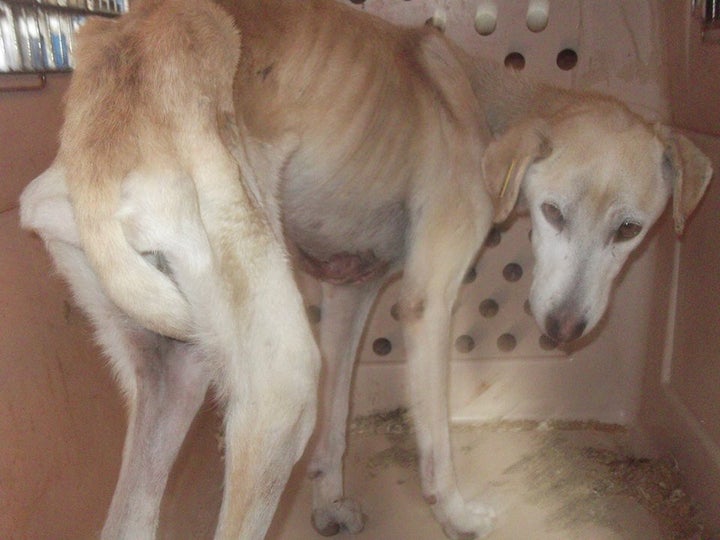 The razzmatazz on World Animal Day demonstrated a showpiece from the Intergroup , against a backdrop of dogs unlawfully killed in Romanian public shelters and Four Paws dealing with the a helpless animal that had his top jaw mercilessly hacked off. The Eurogroup said as follows:
"Today, on World Animal Day, we believe that this law can cover all animal species, develop knowledge, education and encourage citizens to take their responsibilities seriously making a huge difference for animals of all shapes and sizes,"
Instead of acknowledging legitimate evidence sent to them that day, the Eurogroup wrote
"We are aware that a lot of unsubstantiated 'evidence' of perpetrated cruelties has been circulating during the last weeks and that it is sometimes difficult to distinguish between reliable information and invented horrors".
In 2010, evidence was presented to them. By November 2011, a petition was presented in Brussels. The campaign group said
"We handed it over to Ms Mazzoni the chairwomen of the Petition Committee. Guests were also the MEPs Eva Lichtenberger and Jörg Leichtfried from Austria; they are both Members of the Intergroup of animals Welfare" .
With Powerpoint presentations on animal cruelty and corruption, the Intergroup has been acutely aware of the problem for a number of years. Indeed, the film Dog Mafia clearly states that evidence has been presented at the European level. The Intergroup obviously had access to ample legitimate evidence, and could easily have mounted an investigation to sift out unsubstantiated claims. There has been none. Instead, the Intergroup shied away from its responsibility to maintain accountability, thereby sanctioning Romania's license to kill stray dogs.
"Romania's Prime Minister Ponta - and timely right for World Animals Day - seem to slightly change positions from being 'neutral' to being 'a bit more humane' and made an 'impressive' statement". The writer continues "Victor Ponta, Prime Minister of Romania, husband of Daciana Sarbu, one of the Vice-Presidents of the European Parliament's Intergroup on the Welfare and Conversation of Animals, throughout the scandal caused by the 'slaughter law', had kept a very neutral position and refrained from openly telling if he was in favor of the euthanasia of stray dogs, or against. After the 'slaughter law' became "legislation", the PSD leader made it clear that he "does not want to live in a country where homeless dogs are being slaughtered". This statement came a bit too late, in our opinion..."
They noted the fascinating quote by Victor Ponta
"There are two phases before the euthanasia: the adoption phase and the sterilization and keeping the dogs in the shelters. I would like, if we consider ourselves a civilized country, to use more the first two. This is my message and my signal. I will not be proud to live in a country where animals are slaughtered"
If this was indeed his view before Parliament passed the culling law, then why didn't he do his best to stop it? Ponta's belated tears are not persuasive.
While Ponta's wife is part of the Animal Welfare Intergroup, can we expect any action from them other than well-crafted, politically sweet letters? Probably not.