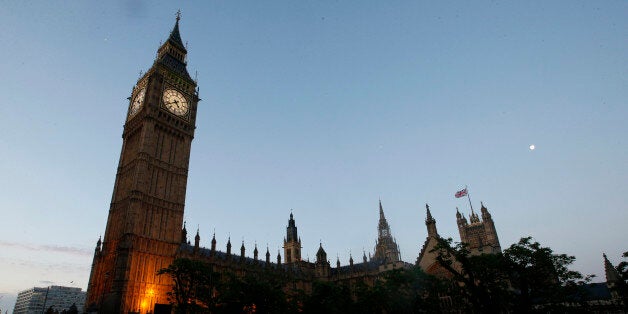 The last few years have certainly been challenging for the NHS in North Staffordshire.
The dreadful scandal at Stafford Hospital has hogged the headlines, but elsewhere the fallout of that issue, and quite frankly a catalogue of incompetence, has left the local health service in tatters.
The local hospital in Stoke-on-Trent, University Hospital of North Staffordshire (UHNS), previously considered one of the poorest performing in the country, was considered sufficiently improved to take over responsibility for Stafford Hospital, renamed County Hospital, in the wake of the Francis Inquiry and the financially disastrous position of the Mid Staffordshire NHS Trust. UHNS itself was renamed Royal Stoke University Hospital, under the new University Hospitals of North Midlands Trust, at a cost of around £300m. In addition to providing a few more acronyms to throw into the alphabet soup that is the modern health service, the impact of these changes was both predictable and rapid.
Consultant-led maternity services were moved to Royal Stoke in early 2015, meaning only non-complicated births could take place at the County Hospital and leading to the birth of babies by the roadside during the 17 mile, half an hour (on a good day) journey from Stafford to Stoke. The A&E at County Hospital remained closed overnight, forcing more people to the Royal Stoke, and a continued lack of trust in County Hospital again led to questions over the future viability of the hospital in Stafford.
Just last month children's A&E services were suspended at County Hospital, purportedly due to staffing concerns, with residents once again being required to attend either Royal Stoke or an alternative hospital in Wolverhampton.
Meanwhile the A&E situation at Royal Stoke is now as bad as it has ever been, with 109 patients left waiting for more than 12 hours for treatment between April 2015 and June 2016. So not only are residents of Stafford and the surrounding areas receiving a worse service, residents in Stoke-on-Trent are now also suffering due to the extra pressure, which has sent Royal Stoke back down into the morass which it had supposedly clawed itself out from in order to be considered capable of taking on County Hospital in the first place.
Yet the situation at the hospitals is, amazingly, just the tip of the iceberg, and it feels like a further crisis emerges every day.
Stoke-on-Trent, for example, is still desperately short of GPs and we are told that we are only 6-8 GPs away from a complete collapse of the system, with a great many of those who remain coming towards the end of their working life; at least two that I know of are planning to retire in the New Year.
The City Council and CCG are also currently in the process of trying to produce some form of Better Care Fund proposal to secure around £10m of funding that will otherwise be withdrawn after the government cut CCG funding. NHS England have already summoned both parties to London to tell them in no uncertain terms to get their act together.
But it is one of the most recent proposals to come out of the local CCG - what is now being called My Care, My Way, Home First, though by my reckoning that is at least the third name it has had - which provides a masterclass in how to turn a reasonably good idea into an utter shambles.
The rationale behind My Care, My Way, Home First is quite simple and one that at least in theory I support. Simply put, evidence shows that being confined to a hospital bed does serious detrimental harm to the long term health of a patient. Furthermore, most patients would far prefer to be at home than in hospital. The CCG therefore wants to see people cared for in their home wherever possible, which is better for the patient and better for the strained purse strings of various organisations. No complaints from me here so far, having seen a close relative rapidly decline when in hospital because the staff are geared up for critical care, not convalescent care.
Unfortunately, however, rather than set out detailed plans for how they will reach this goal, the CCG has instead attempted to jump straight ahead to the end, seemingly in the hope that everything else will fall miraculously into place to allow this to happen without any negative impact on patients. This despite there already being a critical shortage of the staff required to care for these patients at home, and continued cuts to the budget of the local authority who are expected to pick up the slack.
The plight of Longton Cottage Hospital is an excellent case in point. Longton Cottage originally had 40 beds across two wards, but a 'staffing crisis' forced the closure of both. Assurances were given that once the staffing shortage had been met the hospital would re-open, and indeed it did, though only to help with a crisis at Royal Stoke's A&E in February 2015. Once this crisis had eased, the wards closed once again, and there has been no indication that they are likely to re-open. What has actually happened is the 'staffing crisis', which I now suspect was most likely engineered by health bosses in the first place, was used as a handy excuse to close the beds for good. They'll deny it, but I'm not sure how you can come to any other conclusion.
During a meeting with the CCG last year, Labour councillors on Stoke-on-Trent City Council asked why it had been so difficult to keep Longton Cottage open. They were told that it was too expensive as it had been necessary to bring agency staff in, because getting staff to move to Longton Cottage full time when their jobs may have only been for a matter of months - due of course to the My Care, My Way, Home First proposals which would have seen Longton Cottage close - was proving impossible; simply put, lack of job security was a big turn-off for potential applicants.
A fair point you may think, were it not for the fact that Longton Cottage closed for the first time in October 2014. Such has been the glacial pace of the implementation of My Care, My Way, Home First that in actual fact job security was not so much of an issue after all, as we are seemingly no further along the implementation process after almost two years. The consultation that the CCG tried to undertake with the community about the future of Longton Cottage did not ultimately take place because of various instances of error and incompetence, and even the accountable officer of the CCG had to agree at a meeting when one councillor denounced it as a 'dog's dinner'. I think my dog would be offended.
Now we are told that due to a lack of funding that the community hospitals - and this now includes Cheadle Hospital and Bradwell Hospital in addition to Longton Cottage - are having to be closed down before any investment can be made in the domiciliary care staff and care packages that individuals will need once they are discharged from these facilities.
To my mind, this is the equivalent of pushing people out of a plane at 40,000ft but telling them not to worry because the money saved on buying the plane can now instead be used to buy some parachutes...
Meanwhile, figures suggest that somewhere in the region of half the beds in part of the Royal Stoke are being blocked by patients who are perfectly fit to be discharged, but for whom there is no support available, at a cost of around £12-15million per year. It is an incredible mess, and one that I am quite convinced will already have led to unnecessary suffering, and most likely deaths.
It isn't even just the myriad of health organisations that are wallowing in the mire that is the health economy in the region. Perhaps the most scandalous of all the recent proposals was the seemingly-aborted plan to privatise cancer and end-of-life care in Staffordshire at a cost of £1.2bn, put forward by a number of local CCGs with Macmillan Cancer Support on board to presumably provide the acceptable face of the move. A charity, and one of the country's most beloved at that, threw away somewhere in the region of £1m on supporting a policy it should never have been anywhere near. Fortunately this now looks not to be going ahead, but only after an outcry from politicians, residents, and a number of health professionals.
Yet still the terrible ideas keep on coming. North Staffordshire CCG became the first CCG in the country to restrict access to hearing aids last year; Stoke-on-Trent CCG gave assurances that they would not follow suit, but we are now told that Specsavers will be the only recourse for those wishing to have hearing tests in our city.
Unfortunately it has now reached the stage where I have lost confidence in local health bosses. Sitting at our regular meeting with the NHS last Friday, myself and two Parliamentary colleagues, Ruth Smeeth MP and Paul Farrelly MP, raised concern after concern about various aspects of health care in the area. Had we had more than an hour and a half for the meeting I dare say we would have been able to raise a great many more concerns.
We have always sought to be constructive in our criticism, based on the real life experiences brought to our attention by our constituents, but the replies kept coming back and they were all of a similar theme. To paraphrase, 'our inspection reports show that we're doing well', 'it will all be ok when we get the new model of care in place', 'we have to make cuts', 'trust us, we're doctors'. It doesn't seem to matter what evidence you put in front of them, the models they put forward and the latest madcap proposal they have imagined will make it all ok if we just have a little faith.
Strangely enough I do have sympathy for them. With a possible few exceptions who I will not name, I don't believe that any of the decision makers in the local health economy went into the NHS to make things worse or simply for the pay. The senior officials at the local CCGs are GPs who would probably have been very happy to see out their working lives in their surgery, not thrust into a commissioning role because of the Government's ridiculous NHS reforms. The NHS is now disgracefully underfunded and it is left to CCGs to decide which valued service they will try and get away with cutting next.
The local newspaper's diligent, recently-retired health reporter, Dave Blackhurst, has been, in his own words, 'scratching the wound of the North Staffordshire health economy' for decades. Not prone to hyperbole, he describes the NHS as being 'in a bigger mess than ever' and 'in its biggest crisis since being founded in 1948', not only locally but nationally.
My fear is that this is exactly what the Government has set out to achieve. We have seen it in other areas - services are underfunded to the point that they no longer function, justifying the private sector riding in to save the day. The Tories don't seem to care what collateral damage is caused along the way, but all the while here in North Staffordshire people are suffering and dying as the health economy lurches from one disaster to another. When the time comes, and it will, that the government suggest radical surgery is needed to "save" the NHS, then bear in mind the solution will be pure privatisation. In the meantime expect lots of fluff about extra funding and efficiency, but we will need to look at the facts, not Jeremy Hunt's warm words.