It's called Mobile World Congress but it might be time for a name change, as handset launches from the likes of Samsung and HTC were well and truly overshadowed in Barcelona this week by wearable technology and augmented-reality headsets.
The truth is tech giants and mobile makers that don't diversify will rue their lack of foresight in the years, even months, to come. Even Facebook's doing it - snapping up Oculus VR for $2.3billion.
Smartwatches, rather than phones, have been the buzz of MWC, especially the timepiece from Chinese giant Huawei, which is arguably better looking than Apple's. After last year's unveiling of Apple Watch, and shipping set for April, wearables are no longer a futuristic concept. They are already here and gearing up to displace smartphones as our most relied-upon gadget.
Surely it's only a matter of time before we're paying for goods in shops with our watches and taking calls on a tethered Bluetooth earpiece. In fact, we're pretty much there: LG's Urbane LTE 'smartpiece' has a 4G SIM card embedded into the device meaning it does calls and texts, just like a phone.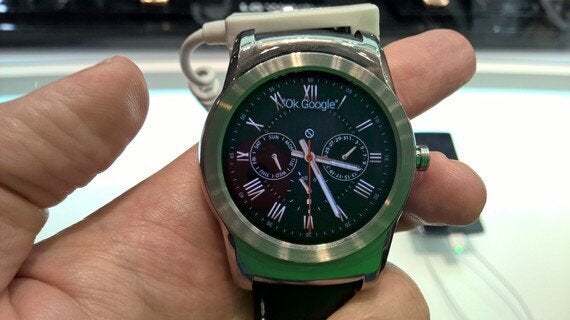 Later this year and into 2016 we should expect the growth of shared data plans - single plans for your phone, tablet and watch as our appetite for mobile internet becomes irrepressible.
We should also anticipate traditional wearable device companies being reinvigorated by the mobile phone makers entering their tried and tested territory. Garmin, for example, is teaming up with designer Jonathan Adler to produce more fashionable fitness bands; so there's diversification, and competition, coming from all directions.
What's clear from MWC is that, to detract from the huge buzz around wearables, phone companies are now having to grab attention with quirks like a dual-edged screen (Samsung) or 1TB of storage (Microsoft). Some of these innovations hit, some miss, but a phone with decent specs and nothing else to enable it to stand out from the throng.
Because it's not only wearables stealing the limelight. What about virtual reality? Given that Google still can't get Glass right after years in development, VR might seem an ethereal concept now but, judging by MWC, it's only a matter of time before it goes truly mainstream.
Sony's Morpheus headset won't be available until 2016 but a prototype showcased in Barcelona revealed an OLED display like that of rival Oculus Rift. It also shows graphics at a higher frame per minute than HTC's Vive headset. These aren't even available to the mass market, and already the rivalry is intense.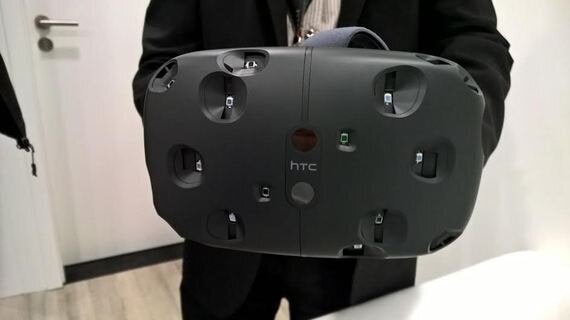 Smartphones have been around so long, they've lost the novelty factor among consumers. But Team Smartphone would argue mobiles are the stalwarts of the fast-evolving tech world and they've stood the test of time like no other portable device (RIP pager). It'll be interesting to see if either VR headsets or smart watches can stick around and become part of the furniture, too.