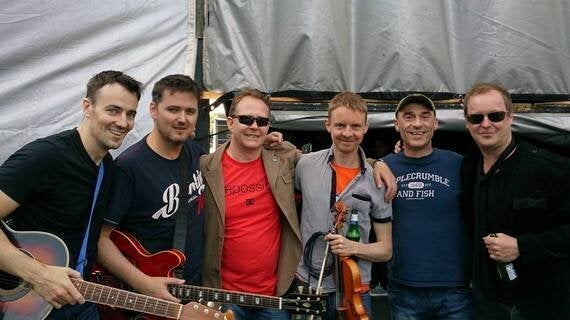 Dougie MacLean's Caledonia has been long enjoyed as an enchanting folk song which conjures images of the beautiful rolling hills of Scotland. The Scottish band The Libations have recorded and released a cover of Caledonia which has taken social media by storm and is backed with an impressive commitment to donate all proceeds of the single to Scottish foodbanks.
The band came together in July 2014 and despite the group having never met and rehearsed together, everything fell into place. Spurred by their collective passion and enthusiasm to highlight the plights of people up and down the country relying on foodbanks, the group recorded their rendition and truly brought the spirit and enchantment of Caledonia alive.
Scotland has tens of thousands of people turning to foodbanks each year in order to feed themselves and their families and it's very clear that without the support of foodbanks many of these people would be left to languish. The band is aiming to share their single far and wide and secure radio airtime in order to raise as much money for charity as possible.
This is much more than a mere cover of a song, this moving version of Caledonia is intoxicating with the mix of rousing vocals and spine-tingling music and will be sure to have your feet tapping as you sing along. It truly is the best single I have purchased for a long time and it has left me desperate to hear more from the band. I'll let you make up your own mind, you can check out the song below.
There isn't much you can buy for 79p but a fantastic addition to your music collection and a feeling of warmth in helping support those in need is surely worth this minimum expenditure.