He's never been seen as cool Barry Manilow. An artist to poke fun at perhaps, but he's usually the first to do that. He may never have had movie star looks, but when it comes to creating crowd pleasing tunes, the man has skills, and then some.
When he took to the First Direct Arena in Leeds in mid June 2016, his first gig in the city and the first night of his latest, perhaps last, UK tour, 10,000 fans couldn't have cared less whether he was cool or not. They were there to have a good time, and the seasoned New Yorker did not disappoint.
All the old favourites, from Can't Smile Without You to the inevitable Copacabana led to countless standing ovations.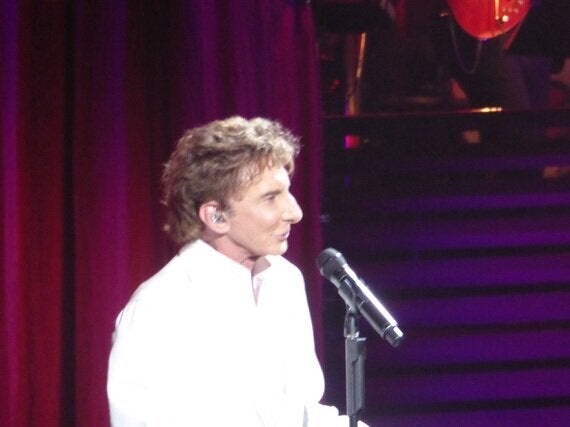 The highlights were many. Drawing from some hidden oxygen reserve possibly located inside his piano, Barry dug deep for one of his greatest tunes, Weekend in New England, and mined a rich vein of emotion. Tears were shed in the audience and Manilow, humble as ever, seemed amazed at how well the track was received.
Despite a technical snafu with a Judy Garland on-screen duet (plugging his new album of dream duets with showbiz legends), Barry took it all in his stride. We were soon back on track, and the man who writes the songs (except that one) belted out the rest of his set with the gusto of a bloke half his age.
There were no encores. None of those fake finales. Just hit after hit and a few lesser tracks from 40 plus years of beloved albums.
I could have done without his support act, a slick saxophonist that outstayed his welcome, but it was worth enduring for a sublime show.
This may be One Last Time, according to the gig's title, but there's little sign of Barry Manilow settling for an easy life just yet. When you have 10,000 people dancing in the aisles, that's a hard buzz to give up.