Thirty years ago, this aspiring writer, weaned on Star Trek and Battlestar Galactica, spent three weeks in Lake Oswego, Oregon, while The Goonies was being shot a few miles away.
At the time, Trek-loving Katee Sackhoff was also growing up a few miles away. And yes, she also became fascinated by Mikey, Mouth, Chunk and co.
Fast forward 30 years, and Katee has become one of the most recognisable actresses of the escapist genre.
As feisty pilot Kara 'Starbuck' Thrace, she helped turn the revamped Battlestar Galactica into one of the most acclaimed dramas of the Noughties, as well as perking up The Bionic Woman (revamp), 24, cop show Longmire, The Big Bang Theory, and Riddick.
While driving through an LA downpour (Katee, not me), we chatted about her new movie sequel (originally titled A Haunting in Georgia); being immortalised in plastic, and working with Karen Gillan on their pending chiller Oculus.
WHAT ATTRACTED YOU TO THE HAUNTING IN CONNECTICUT 2?
For me to do 'A Haunting in Georgia' seemed to make complete sense. I was a big fan of the documentaries when they came out, so I watched the documentaries long before I watched The Haunting in Connecticut, and then subsequently Haunting in Georgia, which I guess has been named Haunting in Connecticut 2.
So I was always a fan and loved it, so that's kind of what drew me to it.
YOU PLAY 'SCARED' RATHER WELL - DID THE DIRECTOR TRY ANY TRICKS TO HELP WITH THE PERFORMANCE?
No, not at all. I think the subject matter is scary enough, but he (Tom Elkins) did a lot of tricks with the child to get fear and things.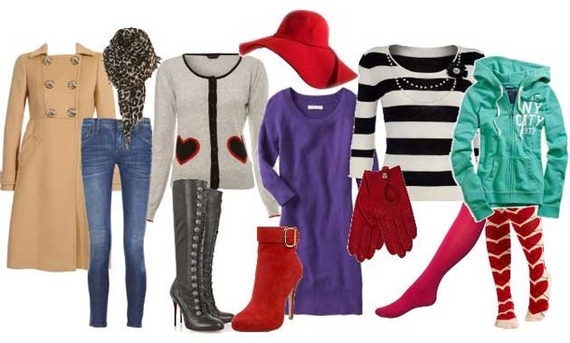 The Haunting in Connecticut 2: Ghosts of Georgia is out now on Blu-ray and DVD.
WAS IT A TENSE ATMOSPHERE ON SET?
No, actually, and that's the funny thing. When you're doing these darker, heavier pieces, the tone on set is usually the complete opposite. People tend to want to keep the atmosphere a bit happier, especially when there's children "in peril."
DO YOU BELIEVE IN GHOSTS?
Umm, I'd like to think that they exist. My fiance and I live in a house right now where every once in a while we both get freaked out and start running down stairs.
I'm like - "Were you just upstairs?" And he'll be like, "Absolutely not. I've been sitting here the entire time."
"I just saw you upstairs!"
And we also live in New Orleans half the time, which, you know, you have to believe in ghosts when you live in New Orleans.
GOING BACK A DECADE, DID YOU HAVE ANY IDEA HOW WELL BATTLESTAR GALACTICA WOULD BE RECEIVED?
No not at all. I started out in comedy, so it was kind of ironic to me that the big break I got was in a science fiction show. And actually quite fitting, just the way I was raised by my father who was a fan of science fiction. To me it just seemed so much grander than anything I'd done before. It was a really lucky break.
I never dreamed that a science fiction show would be the one that gave me my legs in the business.
HOW MANY ACTION FIGURES DO YOU HAVE OF STARBUCK?
Hahaha. I think I have them all. I have about 30 of them. The idea is they will go to charity once I start selling them.
WAS IT SURREAL TO SEE YOURSELF MODELLED IN PLASTIC?
It was. At first it wasn't because they kept making my doll Dirk Benedict and putting boobs on it.
My doll was so masculine and I was like "Can you like give her some rouge? Can we give her anything?" Nothing! I was like "Come on guys!" So they put her hair in a ponytail. I fought for that though. I fought for her to look feminine.
OCULUS - TELL US ABOUT THAT NEW MOVIE
I don't wanna give too much away. It's about a normal family that moves to the suburbs to get out of the city to get more space and quiet for their family. They bring a vintage mirror into the house and it starts changing things if you will.
HOW WAS IT WORKING WITH KAREN GILLAN?
I love Karen. I literally just bumped into Karen two days ago at a restaurant here in LA.
It's funny to think she plays my daughter in the movie when there's about eight years between us. She's fantastic in the movie. She's a really wonderful person and she deserves every bit of success that's coming her way.
WAS THERE A MOVIE OR ACTOR THAT CHANGED YOUR LIFE?
Growing up The Goonies really affected me. It was shot in Oregon and for me it was so attainable in the fantasy world because they were pretty much close to my age and shooting was like an hour away from my home. So that was amazing and kind of inspired me to get into the business.
As far as work is concerned there are so many movies inspire me on a daily basis, from comedies to drama to genre pieces.
I'm a huge, huge fan of Cate Blanchett. I think she is one of the most brilliant actresses of our time. I love to study her and to watch her.
ARE THERE ANY PLANS TO RETURN TO THE BIG BANG THEORY?
People should write into Chuck Lorre and Bill Prady because I hope so.
The Haunting in Connecticut 2: Ghosts of Georgia is out now on Blu-ray and DVD.