Did you hear the one about the bloke who belched in front of the Queen at The Royal Variety Performance?
No, there is no punchline.
His name was, and is Howard Read, and one critic described him as 'One of the hottest and most original comedy acts working in the UK today'.
Okay, I confess that critic was me about 30 seconds ago, but Howard is a man right up my street. After all, stand-up comedy and animation... what's not to love?
I've seen real-time interaction between Disney characters and a captive audience many times, but while Read's act may not boast a multi-million dollar budget, it's every bit as funny as anything from Uncle Walt's stable.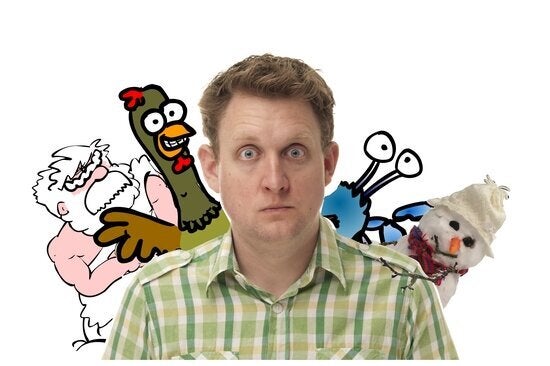 Howard Read: animated stand-up
I've also been to Junction Goole, and reckon the venue is perfect for his rib-tickling skills. Not so big to lose the atmosphere and not so small that you feel claustrophobic.
Mark Thomas brought the house down there last year, and I imagine the latest animated act should also go down a storm as part of Giggles Live.
The latter is a group of like-minded individuals whose intention is to bring fun and laughter to as many people as possible across Hull, East Yorkshire and Lincolnshire.
The initiative has enjoyed huge success in the shadow of the Humber Bridge and now comes to Goole to spread a little happiness.
Headlined by Howard, the event also boasts terrific sketches from four-part troupe Jolly Mixtures, who have extensive experience writing for radio, as well as rising star Jack Gleadow, C69 Hull Comedian of the Year 2013.
This is supposed to be the most depressing time of year (based on time since Christmas, those credit card bills and the achingly long time until payday), so no prizes for guessing where I'll be heading in the hope of easing those New Year blues.
Giggles Live can be seen at Junction Goole, East Yorkshire on Saturday, 18 January at 8pm. Please note it is not suitable for children.