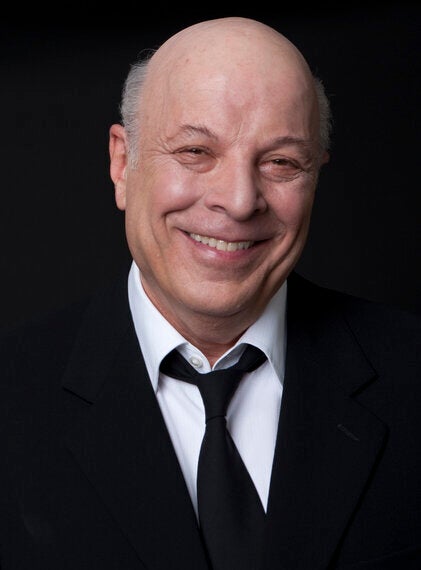 Whilst Roberta Flack and the Fugees with Lauryn Hill may be household names who helped get a certain song to the number one spot twice worldwide and a Grammy Award, it is the man behind the music who is to thank for it: the composer Charles Fox, and the song is of course, Killing Me Softly. The 2004 Hall of Fame inductee and multi award winning composer of countless television themes, film scores, original ballets and classical pieces sat down with me at his studio in his family home in Los Angeles to embark on an interview which journey's through his life focusing on his musical influences, his tips of the trade and inspiring quotes along the way.
Charles Fox's interest in music and composing was sparked when he took up piano lessons at nine years old. He fell in love straight away and used to 'run home from school because [he] couldn't wait to hear [the new] piece [he was learning] again'. This soon escalated into an educational endeavour when he attended New York's High School of Music and Art. Here he began to develop his knowledge of composition and his desire to be a part of the 'magic that went into making music'. Fox's budding aspiration was turned into a reality through hard work, constant study and the good fortune to study with the 20th Century's most important composition teacher, Nadia Boulanger. After his first lesson at the conservatory in Fontainebleau, France, at eighteen years old, he knew he wanted to spend his 'life as a composer'. Charles stayed in Paris studying with Boulanger for two more years, two years that 'changed [his] life'. He told me that 'Mlle Boulanger was the greatest influence in my life...I hear her voice in my ear still, and think about her everyday'.
Upon returning to New York, Charles devoted his time to playing in and writing for Latin dance bands. His first album in fact was with his own Latin band, with song lyrics entirely in Spanish, by Elliot Romero. Whilst in New York he explored his other musical interests: jazz, opera, and classical music, as well as steadily gaining recognition. His credits soon included composing the scores for short films, station break themes for The Tonight Show, USIA documentaries, the themes for Monday Night Football and the Wide World of Sports and the hit movie Barbarella in 1968. His first film in Hollywood, for Paramount Pictures, was Goodbye Columbus, and subsequently, Paramount asked Fox to compose the music for the TV series Love, American Style and for one year he commuted between the Big Apple and LA. He made the move to the West Coast in 1970 and was greeted by his first Emmy win, which he said, 'was a nice entrée to California...but honestly I didn't know what the Emmys were at that time as they had not yet been televised.' A knowledge gap that has undoubtedly now changed due to the many awards he has placed around his studio.
After being welcomed to Los Angeles by receiving the award, it is only fitting that somewhere along his professional career in the city he would be asked, in conjunction with lyricist Hal David, to compose the new theme song for Beverly Hills. Fox explained how the city was celebrating the day of its zip code, the famous 90210, i.e. September 2nd 2010. The Mayor put on an evening celebration, where Marilyn McCoo and Billy Davis performed Fox and David's song, and they were subsequently bestowed the key to Beverly Hills. Something that I just had to see...a large thick key with 90210 boldly embellished on the bow of it, protected in a silver box. As you would expect the key to Beverly Hills to be...
I asked Charles whether he has a preferred method of composing and how he turns his compositions into what we hear publicly. Looking around his homey yet state of the art studio he has many options to choose from when it comes to recording the music he says he 'hears all the time and never stops'. Firstly, he said, he gets up in the morning, has breakfast, gets ready for the day and then steps into his studio and approaches his work like any other job, he 'doesn't wait for inspiration'. A nine-to-five stint is not something everyone has in mind when they think about working from home and even when I clarified this with Charles, he jokingly responded, 'well it could be nine-to-ninety', a statement that proves just how serious Fox is about his occupation and how much he loves it. Charles showed me how his desks are arranged around his concert grand piano and around his electronic recording set up. To begin with he hears the music, plays it on the piano and then writes it on manuscript paper. 'What's next?' I asked and to which he responded succinctly, 'I hear it, write it, work it, and develop it'. Fox depicts himself as an artist with a palette of musical colours and views music in a film 'as a character that you don't see'. He begins his composition process by alternating between the piano and manuscript paper and ends it when he knows he's 'expressed the emotional context', although he told me that as his own harshest critic, the 'completion of a piece of music is the most challenging part'.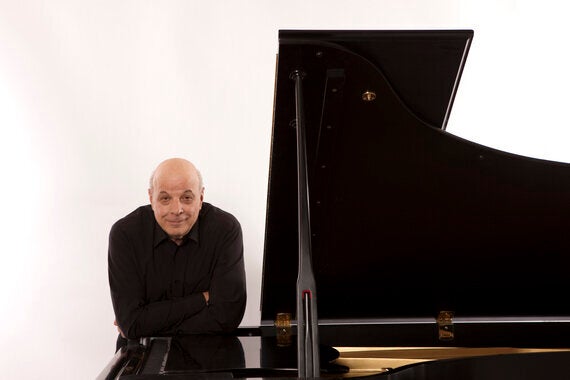 Charles is involved in many projects and organisations. One which took off last year and proved tremendously popular was the Oscar Concert for the Motion Picture Academy, which took place at Royce Hall a few days before the awards ceremony. Charles and songwriter Arthur Hamilton championed the idea of putting on a concert to celebrate all Oscar nominated music, scores and songs of that year and giving the composers and songwriters an opportunity to perform their music with the eighty piece Academy Symphony Orchestra. Each Best Score nomination was turned into an 8-10 minute suite for the performance by its composer, rather than the typical thirty-second snippet that is played of the winning nomination as the award is collected. The nine performances included the songs 'Happy' from Despicable Me 2 and 'Let it Go' from Frozen and the score from Gravity which went on to win the award. 'The concert had fantastic reviews' and will hopefully go on to 'become an annual event' said Charles.
As well as the Oscar Concert, Charles put on his annual Songs of Our Lives concert this year at the Wallis Annenberg Center for the Performing Arts in Beverly Hills. The concerts showcase the great songwriters and are in aid of the Fulfillment Fund which helps students in economically challenged areas of Los Angeles to succeed in education through to finishing college. Charles said he likes to think of it as, 'saving lives through education' and fondly remembers his teacher Nadia Boulanger in the same context.
I asked Charles to explain to me what the difference is between writing a successful song and composing a successful score. His answer perfectly distinguished the two and began by affirming that 'composing a score and composing a song are two different worlds'. Charles described film/television score music as 'underscoring the emotional and dramatic content of the film.' The film tells him what it needs music-wise. He thinks of himself as a storyteller, a dramatist, in his role as composer. 'You can portray a character, relationships, the mood and atmosphere, and emotions through music.' Composing music for songs is a different craft. Charles describes it as a 'brief art form and a brief point of view, lyrically and melodically, that expresses a given moment.' Charles went on to explain how he 'feels an obligation to make the song a complete expression in order to make its point and reach people...something they can hang on to'. As an avid listener of songs, I can definitely see where Charles is coming from and I'm sure this applies to many other people. Who else hears a song and looks for their friend or significant other and shouts 'its our song!', or who else hears a song and can relate it to a memory they have, and most annoyingly, who can remember thousands of song lyrics but none of their revision notes? As well as Charles' songs such as 'Killing Me Softly' or 'Happy Days' that are continuously in my head/blaring out of my earphones is 'I Got a Name'. Charles shows me letters he's received, and books mentioning the song by people who have been moved by it. For example, years after Jim Croce, who originally recorded the song, died, his wife wrote Croce's biography and called it I Got a Name.
Following that question I felt it was only fitting to ask Charles which genre of music he prefers to compose for, to which he simply yet fervently answered, 'I love it all'. His love of the profession clearly shows through his success but when I asked him what his biggest career achievement is, and believe me he has many hits to choose from, he answered 'achievement is not a word I think of...I just feel fortunate to be able to keep doing it'. He goes on to say 'I have all the same excitement and passion to write what I haven't written yet, and I keep thinking, what do I want to write tomorrow?'
I asked Charles what the main advantages and challenges are when working with a lyricist compared to working by himself. 'Collaboration is very fulfilling...very satisfying' he said. He went on to tell me that he never dreamt of being a songwriter but he 'loves the process of songwriting'. He has written the words as well for two songs that are especially close to his heart. The first, a song he wrote for his daughter and performed on her wedding day, and the second, a song called 'Hineni', Hebrew for 'Here I am', also translated as 'we are are', meaning as caring human beings we are here for each other. He loves to give back in ways such as sharing his knowledge with students at UCLA where he has taught composition, and on occasion being a guest lecturer at other schools, showcasing the talent of Oscar nominees by putting on the Oscar Concer, and by helping others through the Fulfillment Fund...truly being able to say, 'here I am'. Three little words that 'encapsulate a lot of feelings'.
To get a snapshot of Charles' life, I presented him with the difficult question of what songs or pieces of music he would choose to describe the different stages of his life and with the countless scores and songs under his belt I could already imagine it would be tough for him to pick just one and I was correct. Instead we focused on influences and life paths rather than specifics. For the first part of his life until he became a professional composer he said he was mostly influenced by Latin music, jazz, and classical music by composers such as Stravinsky, Bartok and Puccini, who inspired him to 'find [his] own way in music'. For the first thirty years or so of his career, Charles said he was inundated with composing for film and television, too many projects to choose from. Now, he says, he's focusing more on 'concert music...writing and performing it and working to give back'. From Charles' recent goings-on he is certainly proving this point: he's published a memoir 'about the music', Killing Me Softly: My Life in Music which begins with inspiration from his letters home whilst away as a student, to his life so far as a composer. As well as publishing his memoirs and subsequently embarking on a twenty-two-city concert book tour, he was asked in 2009 to compose an oratorio based on the words of Pope John Paul II. This request resulted in Fox's Lament and Prayer, which he conducted at the Warsaw Opera House with the Polish National Opera Company. The following year he was invited back to Poland and commissioned to write and conduct Fantaisie, Hommage a Chopin which honoured the 200th birthday of Chopin, and for these two endeavours in Poland, Fox was awarded the highest medal of Arts by the Polish Minister of Culture.
I finished the fascinating hour and half interview by asking Charles what advice he would give aspiring composers. His answer was succinct yet inspirational: 'Stay with your dreams, learn all you can about your craft, believe in yourself and that there is a place for your music and know that it is something you must do'.
Popular in the Community