Spain's tourism superpower, I think, is the ability to put on the most thrilling, beautiful festivals in the world. Crisis or no crisis, it's hard to find a village or town that doesn't shut down for a few days to celebrate its patron saint, aided by a seemingly unwise combination of hooved animals, pyrotechnics, local firewater and costumes. While some festivals have become household names for us in the UK (gap yah boys have taken San Fermin - the running of the bulls - in Pamplona to their hearts, for instance), there are other less obvious but equally amazing times to be had. So here are three ideas for alternative ways to enjoy Spain's festivals and their thousands of years of culture, joie de vivre and disregard for Health & Safety:
Alternative to Las Fallas in Valencia: La Mercè
Barcelona, 21st - 24th September
If amazing fireworks are your thing, La Mercè is one of the best times to visit Barcelona. By night you're treated to processions of fire-breathing dragons, a firework finale, plus amazing projections onto Gaudí's masterpieces. By day, there's an even fuller cultural programme than normal, and the weather's still good enough for the beach, of course.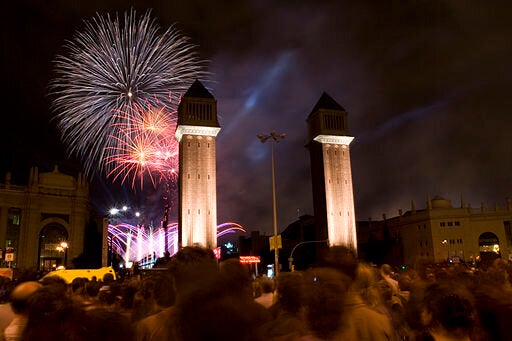 Alternative to the Feria de Seville: Las Cruces
Granada and Cordoba, 3rd May
With its be-ruffled ladies and Cuban heeled men on horseback, the Feria de Seville is the archetypal Spanish festival. However, with many of the flower-laden party tents admitting invitees only, Granada and Cordoba can claim to offer a much more accessible and equally beautiful Andalucian fiesta. Giant crosses covered in flowers are set up in squares all over the city, each accompanied by a temporary bar serving "Pilycrim" a.k.a. Pale Cream sherry to locals, while they dance sevillanas.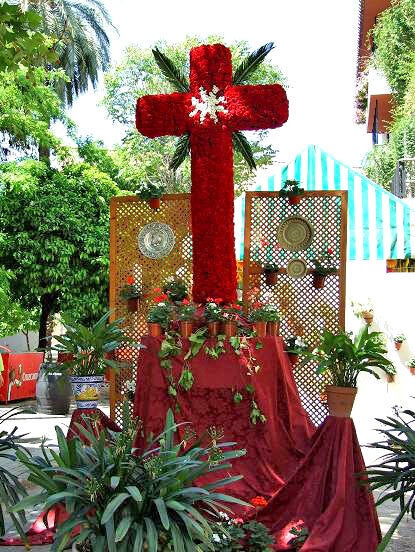 Alternative to San Fermin in Pamplona: San Juan
Ciudadela, Minorca, 24th - 25th June
The festival of San Juan (St. John, or Sant Joan in Catalan) in Menorca also offers the potential to be crushed by a ton of animal, but that's where the similarity ends. On the day of St John, a parade of black stallions enter the town's main square where crowds of locals and visitors either look on sensibly, or aim to touch a horse's heart as it rears up, while refreshing themselves with pomada (the local gin mixed with lemonade and frozen overnight). Next day there's jousting next to the town's old port, followed by more partying into the small hours.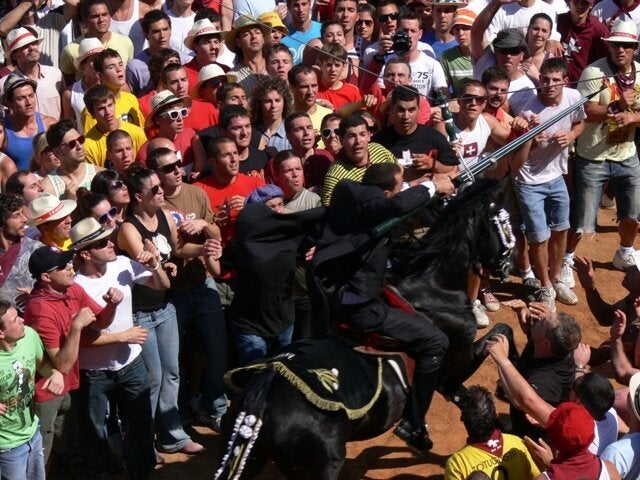 Where to stay: take a look at Only-apartments's selection of Spanish apartments here.