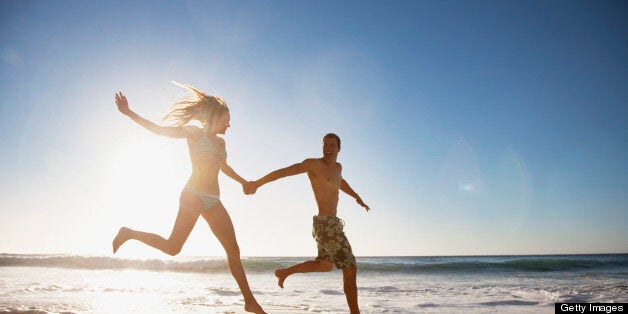 Apparently, during the summer months a whopping 6,365 foreign tourists per kilometre visit the costas of Spain. Add Spanish holidaymakers and locals to this number and it's no wonder that some beaches resemble a living Where's Wally picture on a summer weekend. Not that I'm complaining - living in Barcelona, I do love a bit of people-watching and the sheer convenience of our local beaches.
But one of my favourite bits of insider knowledge that I've picked up since moving to Spain was getting to know about the "secret" beaches. Ask any local and they'll be able to tell you about at least one unspoilt cove - often just minutes from even the busiest towns - whose only building may be a ramshackle bar, if it has one at all.
Of course, they're not really secret, just inconvenient! Most require some physical effort and clear directions to get to, plus an open mind, since clothing is often optional. But I think that the views, the (relative) peace and quiet, and the sense of achievement are well worth it.
With beach weather imminent, I canvassed my colleagues and these were their top tips for some Famous Five-style adventuring:
Cala Morisca, between Garraf and Sitges, is best reached by car. There isn't a building to be seen whichever direction you look.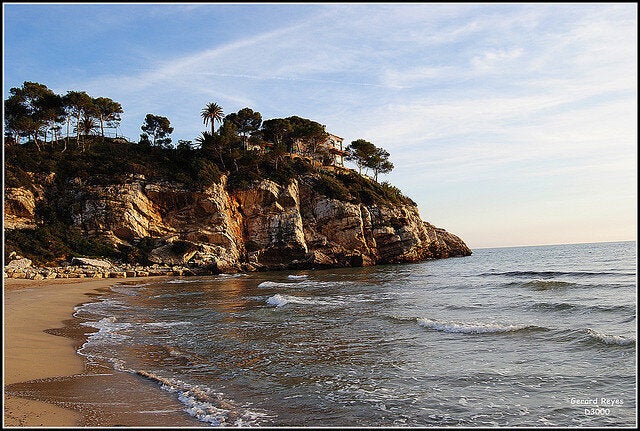 Playa de la Joya, near Torrenueva
Hidden beneath steep, scrubby cliffs, this is hard to reach but well worth the walk.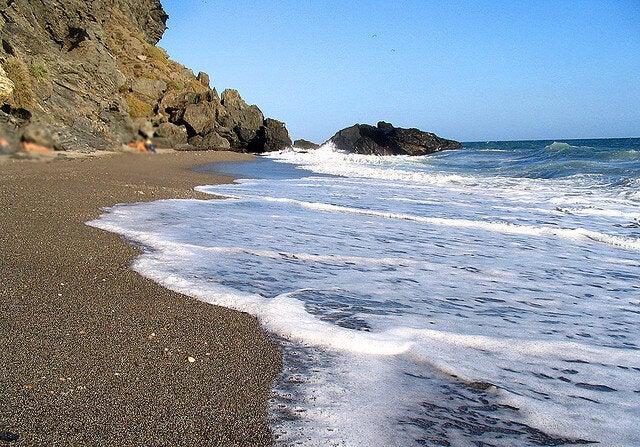 The Cabo de Gata national park is full of huge, empty beaches ringed by rugged hills on one side and turquoise water on the other. Cala San Pedro is one of the best - reached after a 45 minute walk along a path from Las Negras or via a boat taxi from the same village.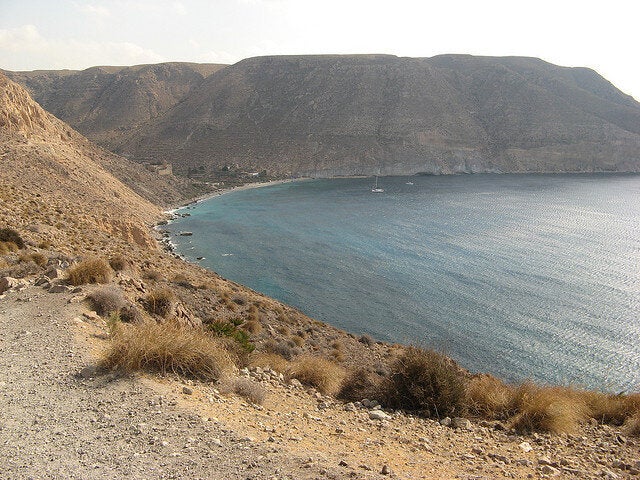 Cala Fonda, near Tarragona
Also known as "Waikiki" (no one could tell me why) , this is a secluded beach with golden sand and crystal clear turquoise water a short walk from the Roman city of Tarragona. Surrounded by a pine forest, some coves are for naturists and others are not.