London's love for matcha is blooming since the Japanese foodie trend hit the city in 2015. But there's so much more out there than a simple Matcha latte. London is full of intricate dishes made from the powdered green tea drink.
Matcha has a cult following from health bloggers and celebrities alike including Gwyneth Paltrow and Ashley Olsen. It's been quite a trend in Japan for a while with matcha lattes available on tap (literally!) in their local cafes.
Over the past few months more and more London cafes, restaurants and bars have created innovative dishes featuring this superfood. So here's how to cure your craving for the green stuff in London....
Up your dessert game with one of the most instagrammed desserts in the city with the Kinako French toast at Shackfuyu.
This sweet dessert has a crunchy caramelised coated outside and custard-soft centre with a side scoop of vibrant green tea ice cream.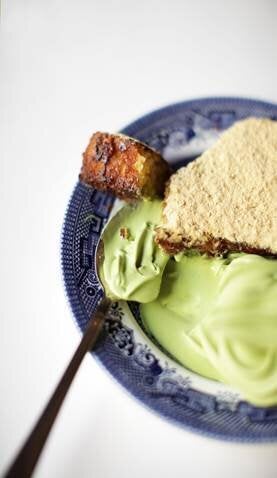 Green Tea & Matcha Cocktails
For a 'healthy' alcoholic beverage try the 'She So Into You' cocktail at yakitori-style restaurant Jidori in Dalston. This cocktail is a concoction of East London Vodka, yuzu juice matcha syrup, shizo leaves and soda water.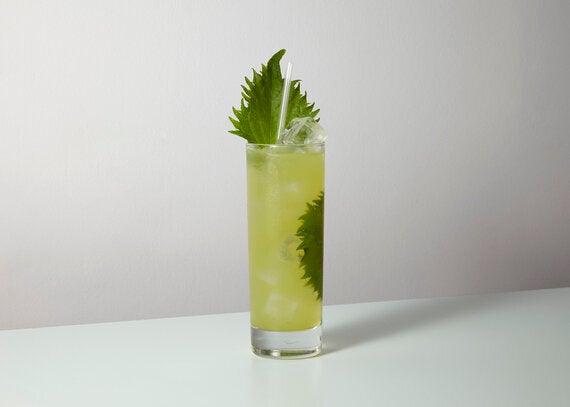 Or there's the 'Tea Total-Tastic' at The Jones Family Project, a delicious serve of Appleton, Martel VS, Green Tea, Ginger Tincture, Pedro Ximénez, Lime, Birch Syrup and Ricard.
For Christmas, Pierre Herme Paris have created Truffle The Vert Matcha, a new truffle for 2016 available from November. The truffles are filled with a tasty Matcha green tea ganache, roasted pistachio slivers and enrobed in milk chocolate and Matcha green tea.
Japanese favourite YO! Sushi serves a Matcha roll. It's a green tea sponge swirled in fresh cream and azuku beans. It's like a swiss roll, but so much better!
Matcha Pancakes and Crepes
For a whole new meaning to breakfast favourite order the matcha mille crepe at Jason Atherton's Japanese Izakaya-style restaurant Sosharu.
This delicious dish is layer upon layer of crepes filled with a matcha cream and served with a scoop of matcha sorbet and Chantilly cream on the side.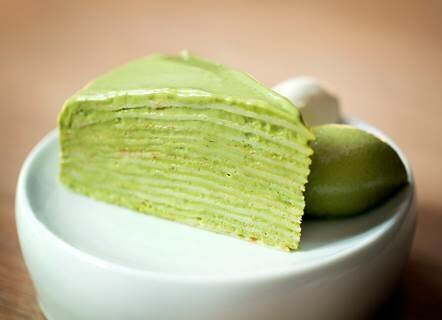 Chucs at Westbourne Grove serves healthy Matcha Pancakes with Banana, Berries and with a drizzle of Mango Sauce.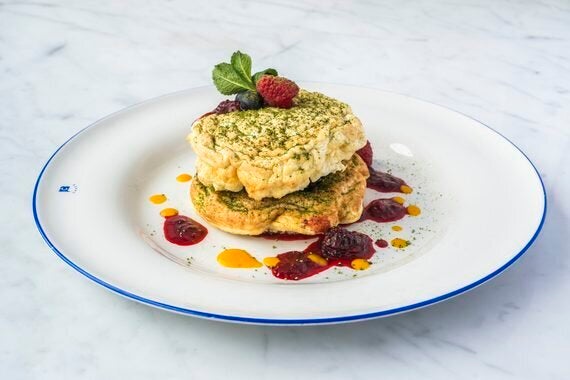 If you are still a matcha virgin then start with a latte.
For a cup of the good stuff that started the matcha hype in London visit EAT, Le Pain de Quoitdien, or Rude Health Cafe.
Wholefoods also serve iced versions as well as matcha and cucumber flavoured water!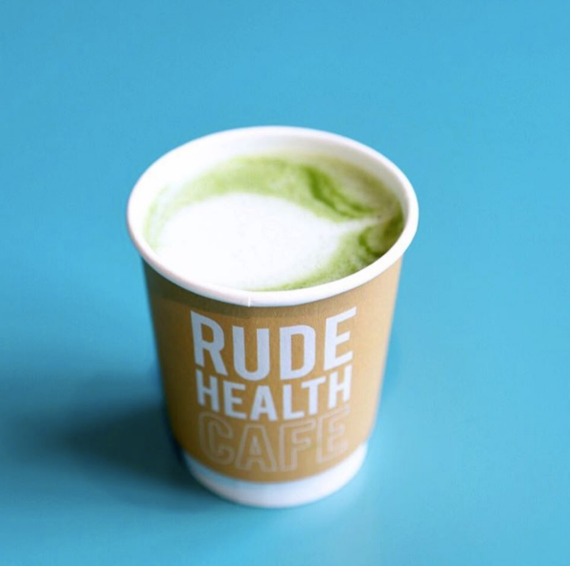 Photo credit: Rude Health Cafe