A few minutes from Dubrovnik's historical centre, with spectacular sea views and private gardens, Villa Orsula is a true boutique hotel with only 13 magnificent rooms.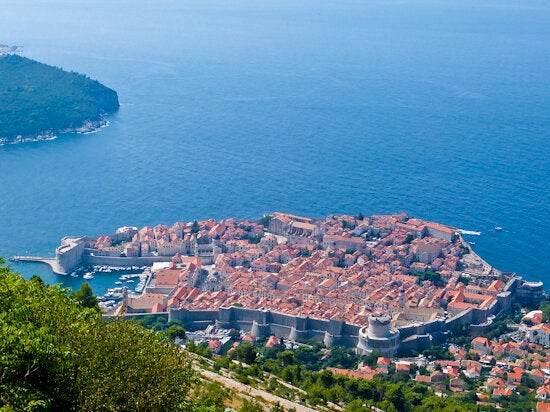 This is my third visit to Dubrovnik and I'm still carried away by its situation, the ancient walled town jutting into the Adriatic, the streets bustling with tourists. It's my first time at the Villa Orsula and I can't quite believe the view from my balcony, the island of Lokrum to my left, the red tiled roofs of the old town to the right and a constant procession of sailing boats and kayaks plying the water below. There are pine and lavender fragrances from the lush gardens, leading to the sea, and I can see grapes on the vines fringing the terrace.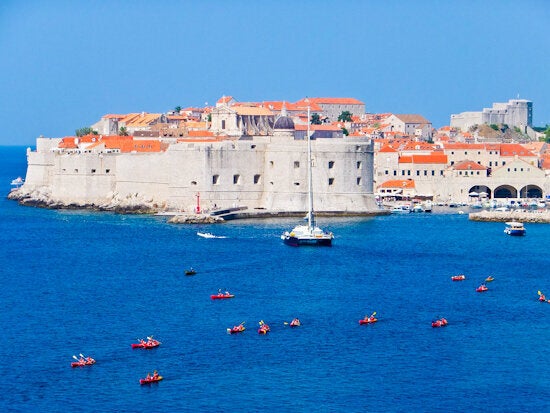 Villa Orsula was built in 1939, in the Mediterranean style, using the local white stone for the walls and traditional red tiles for the roof. It was completely restored and refurbished for its grand opening in spring 2012. They claim that it's the most luxurious accommodation in the city, and I can't disagree. Certainly you feel you're in your own private house and there's even a 24 hour dedicated concierge who is there to answer any demand, day and night.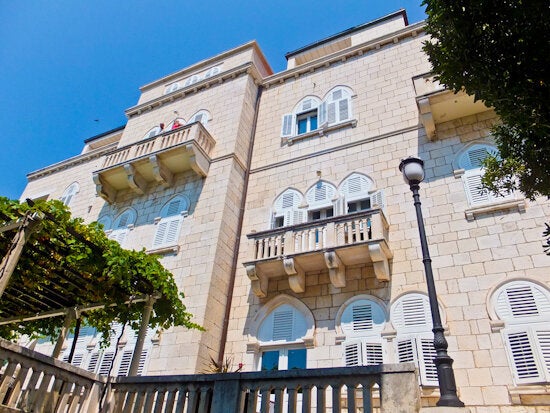 Each of the 11 rooms and 2 suites combine minimalist chic with rich colours and textures. As you'd expect, all rooms and suites have flat screen satellite TV, bathrobes and slippers, complimentary Bulgari products in the ensuite bathroom, 24 hour room service and free Wi-Fi. Huge canvases featuring the distinctive architecture of Dubrovnik Old Town are dotted throughout, mirroring the magnificent views that greet you every morning.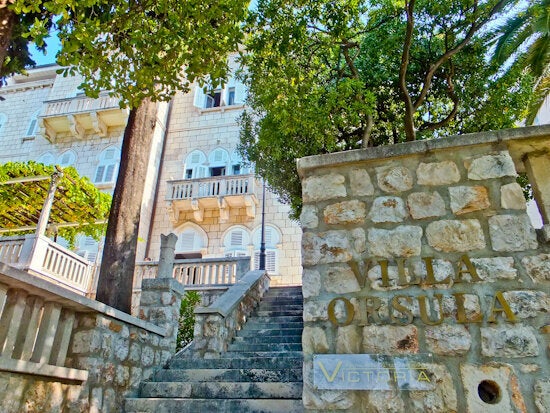 Extra touches, like the daily complimentary bowl of fruit, free mineral water, as well as a selection of home-baked cookies, really do make you feel special. Another relief is that breakfast is not a buffet, but instead completely a-la-carte with full waitress service. There's no better way to start the day than sipping your freshly squeezed orange juice on the terrace, marvelling yet again at that view of the old town, whilst waiting for your order.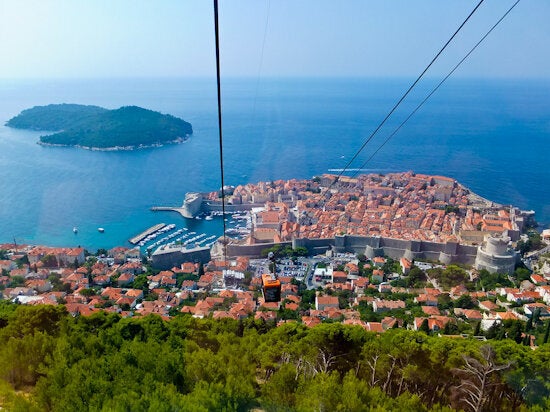 I enjoy 3 days in Dubrovnik and take the cable car to get an overview of the town, before walking the ramparts. They proved remarkably resistant to modern weapons when, at the end of 1991, the city was shelled by Yugoslav federal forces. You can see news footage from these times at the Homeland War Museum in the Imperial Fort of Srdj which itself came under attack. Thankfully most of the damage has been repaired, although new tiled roofs allow you to pinpoint which buildings were hit. I also take a 15 minute trip to the protected island of Lokrum and spend the afternoon exploring its pine forests, botanical garden and small salt lake, known as the Dead Sea.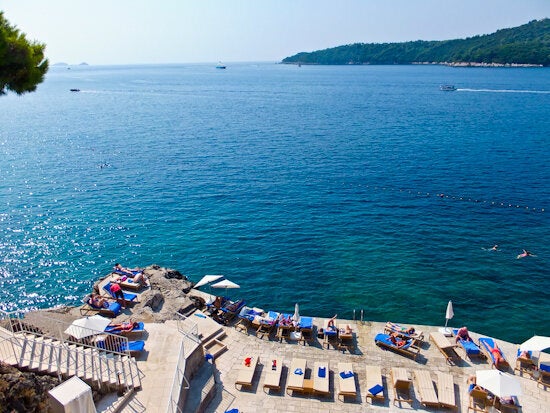 If you need a rest from sightseeing, a path leads down through the terraced gardens to the sea. There's no sandy beach here but instead a private area where staff provide you with your own sunbed, sunshade and towels. You'll soon be in the sea to cool off but, if you prefer a swimming pool, then you're welcome to access Grand Villa Argentina's saltwater pool, just next door. I have to say that I take full advantage of all the facilities and will not easily forget my afternoon swims in the deep blue waters of the Adriatic.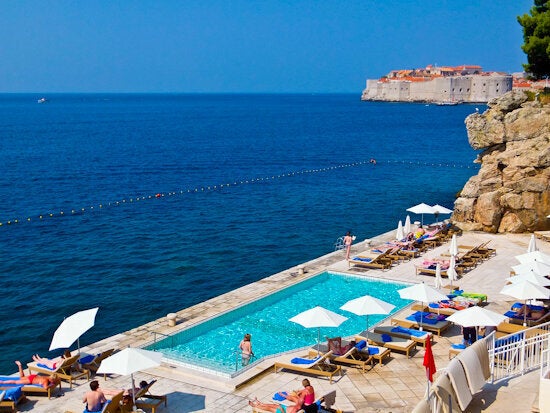 Another unforgettable moment is sunset on the terrace. In the evening my breakfast venue becomes the up-market Victoria Restaurant where Chef Thierry Caruel serves up Mediterranean and international cuisine under the grapevines. A delicious starter of Lobster Ceviche is followed by a John Dory Fillet, served on a bed of leeks and topped with razor clams and mussels, a fine example of the quality of his cooking. I also enjoy a couple of glasses of Pošip, crisp white wine from the nearby island of Korčula. By this time it's dark but I get one more look at the view, from my balcony, before I leave next morning.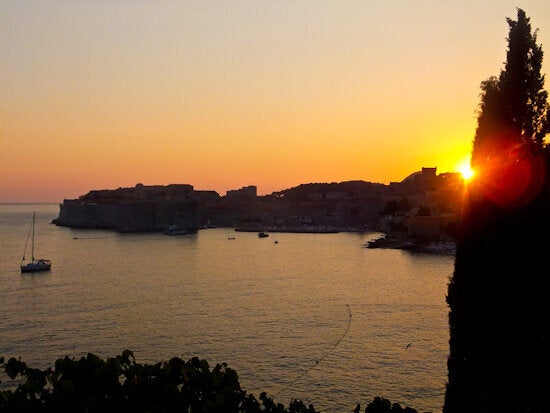 Rates at Villa Orsula, based on double occupancy, start from €630 per room per night in high season (June-September), €450 in shoulder season (April-May) and from €360 in low season (October-December). Adriatic Luxury Hotels has more information about Villa Orsula and its sister hotels.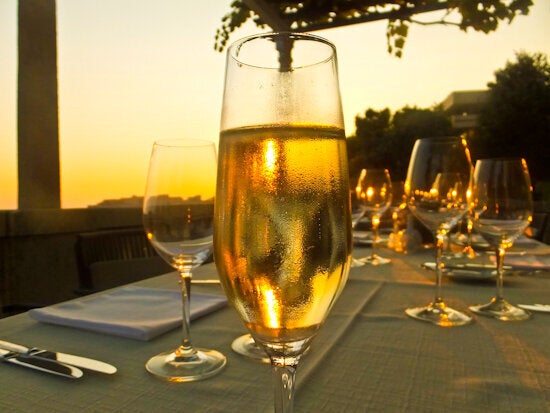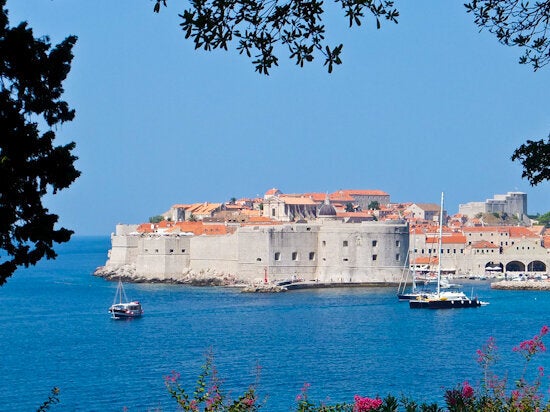 All pictures copyright Rupert Parker.