Cap Maison, a boutique resort in the north of St Lucia, has a new immersive gastronomy package for foodies which includes visits to farms and local markets, and lessons on Caribbean cooking.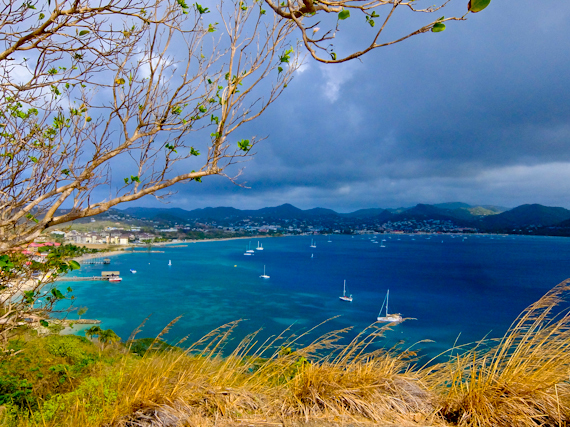 My experience of food in the Caribbean has always been disappointing particularly when you go expecting to eat lots of fresh fish and then find out that most of it is imported frozen. St, Lucia is probably the exception which proves the rule, as local fishermen set out every day and the fertile volcanic soil and moist climate, create excellent conditions for growing fruit and vegetables. Cap Maison is a boutique villa resort located on the northernmost tip of the island and already has an excellent reputation for its food created by Executive Chef Craig Jones. He's that rare beast, a Welsh Rastafarian, and has been at the Cap since it started - he's also passionate about local products so he makes an excellent guide and teacher.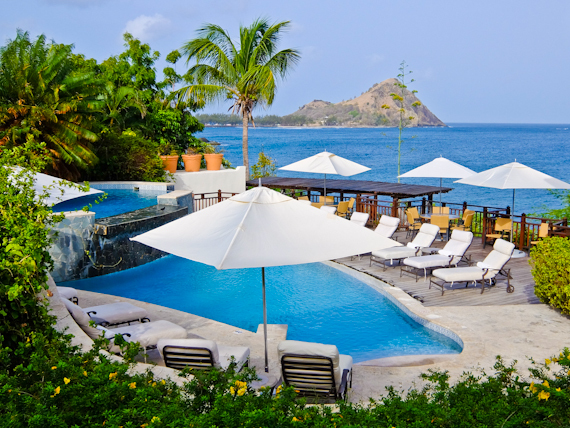 My first excursion is out to a hot pepper farm, where they produce the main ingredient of Caribbean hot sauce. The variety they're cultivating are Jamaican Red, which look to me like the Scotch Bonnets I find in West Indian stores in London. I'm told they're not as hot, and a slightly different shape, but they certainly pack a punch, as I take a tiny piece to try. In fact they're so fiery, I almost need urgent medical attention, but there's a natural remedy - one of the workers shins up a coconut tree, brings down a bunch of green nuts, slices the top off one of them, and gives it me to drink. The coconut water is surprisingly refreshing and after I've downed it, the nut is split in half and I scrape out the jelly-like flesh. I learn that the water is not to be confused with coconut milk, which you get in tins in the UK - that's made from grating the flesh from inside a mature brown coconut and pressing it with water.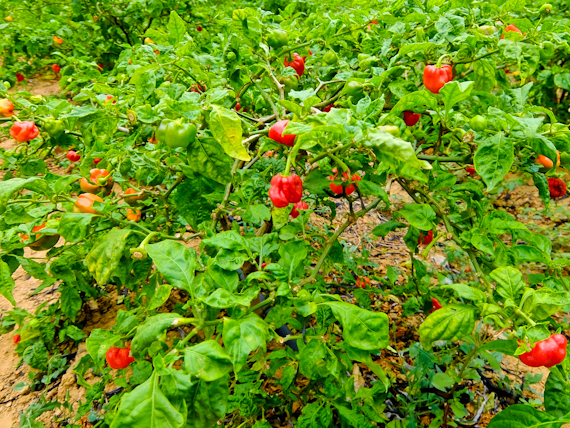 The next stop is in Castries, St. Lucia's small capital, which has a lively produce market. Most of the stall holders are selling fruit and vegetables which they've grown on their own plots and as a result, they're proud of what they're offering. Craig shows me around, pointing out exotic Caribbean fruits like guava, wax apple and soursop. There's meat and fish and a whole range of herbs and spices, notably huge bundles of cinnamon and a bark known as Bois Bandé. This is prized as an aphrodisiac and it's soaked in white rum, mixed with cinnamon, bay leaf, star anise, nutmeg and local fennel, with a little red grenadine syrup added for colour. You see flagons of this on the roadside rum stalls and it's the aperitif of choice for young men before their night out.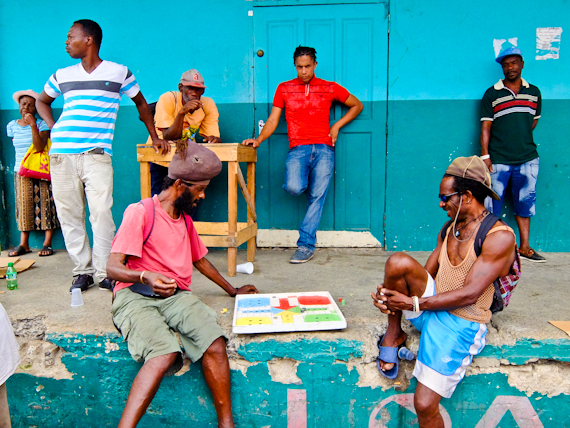 In fact, later I visit the Friday Jump Up at Gros Islet where they close off the streets, set up their sound systems and party the night away. Judging by the behaviour of some of the men, the rum seems to be doing the trick, but it's a convivial atmosphere, reminding me of the Notting Hill Carnival and there's no sense of threat. The smoke from pavement barbecues, serving chicken and ribs, permeates the night air and there really is dancing in the streets until the early hours.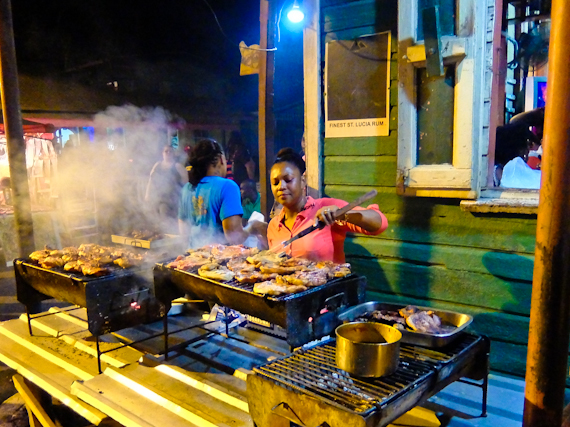 Back at the hotel, Craig gives me an impromptu cooking lesson, using the chilli peppers that I've collected from the farm and some freshwater crayfish he's bought at the market. He coats them in jerk seasoning and then pan fries them very quickly, at the same time rustling up his own dressing for an assortment of shaved raw vegetables. He pulls the fish out of the pan, tops the salad with them, and the dish is complete. Simple yet delicious.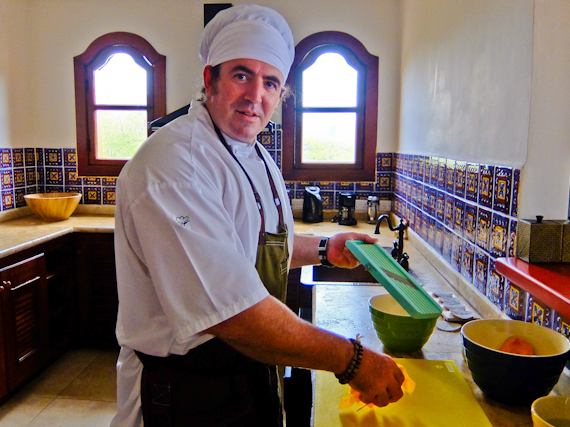 During the course of the week, in Cap Maison's two restaurants, The Cliff at Cap and The Naked Fisherman, I get to sample the range of his cooking. The Naked Fishermen is the beachside restaurant, named after the fashion choice of the men who set out every morning from the adjacent cove - apparently they attract more fish that way. The emphasis here is on excellent ingredients, simply prepared and there's always a catch of the day, often grilled Mahi Mahi. I like the starter of Watermelon Salad. On Thursdays they serve a 6 course BBQ taster menu with Ceviche, Razor Clams, Crab Claws, Jerk Sate Chicken, Steak and Baked Banana to finish.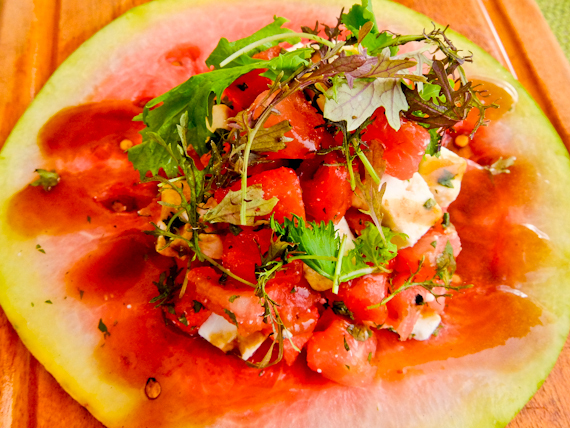 The Cliff at Cap is the place for Craig's fine dining menu and I get the chance to eat at Rock Maison below, which has just one table, situated on a rock jutting into the sea, surrounded on three sides by crashing waves and reefs. Drinks are delivered from the main restaurant on a zip line and each dish is paired with a different wine. The waiters struggle across the sand to deliver a three course Tapas menu which includes Seared Foie Gras on a Spiced Tart Tatin, Shrimp Tempura and Caramelised Mahi Mahi with Squid Ink Risotto. It's a memorable meal and the only problem is struggling back up the cliff for a night cap of their home produced rum.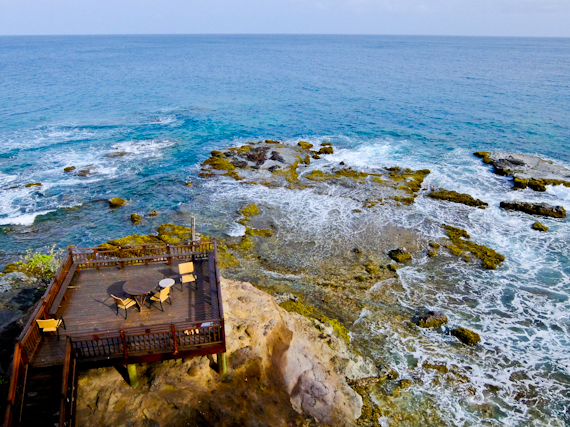 In fact it's distilled by St Lucia Distillers and is a blend of 6 year old column stilled rum, aged in bourbon barrels, and 9 year copper pot still, aged in port barrels. It's then further aged at Cap Maison for 5 months in smaller 10 litre white oak medium toasted barrels. The result is a smooth aromatic drink, almost like a brandy and the perfect way to end an evening of gastronomy. Another night I get a tutored wine and food pairing lesson from Jasper Kok, the food and beverage manager.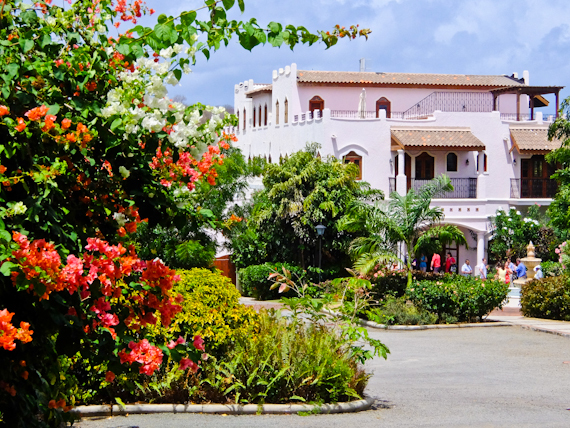 Before I leave, I have to get a taste of something that's been decimating fish stocks on the reefs around the island. I take a boat south to Marigot Bay, and visit the kitchens of the Rainforest Hideaway where the owners, John and Judith Verity, have something to show me. It's a foot-long red and white striped Lionfish, complete with 18 long venomous spines which can knock out a human being. They're not native to these waters but probably escaped from aquariums in Florida and have very few predators. As a result their numbers are multiplying and, since they feed on small crustaceans and the young of snapper and grouper, they're having a huge impact on the fishing industry.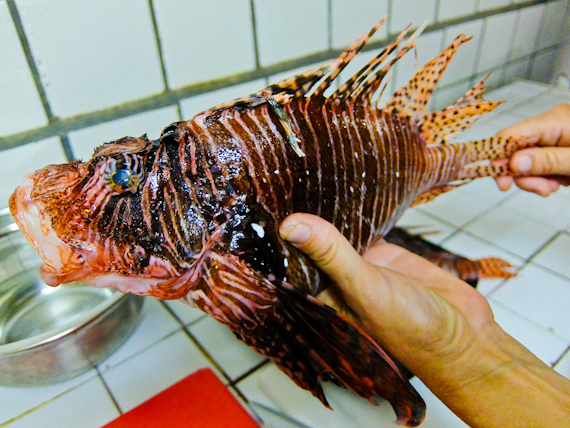 It's almost impossible to eliminate them, now they're established, so one way of fighting back is to convince the locals to eat them, a difficult task as they're known to be deadly poisonous. In fact it's only the spines that are dangerous and I watch as the chef cautiously snips them off, before carving two fillets for my supper. She dusts them with spice, lightly pan fries them, then serves with a Ginger and Carrot Cream Sauce, Caramelized Onion Mashed Potatoes and Tropical Fruit and Vanilla Chutney. For such a nasty piece of work, the fish is curiously bland, but at least I'm doing my bit to save the fish stocks of the Caribbean.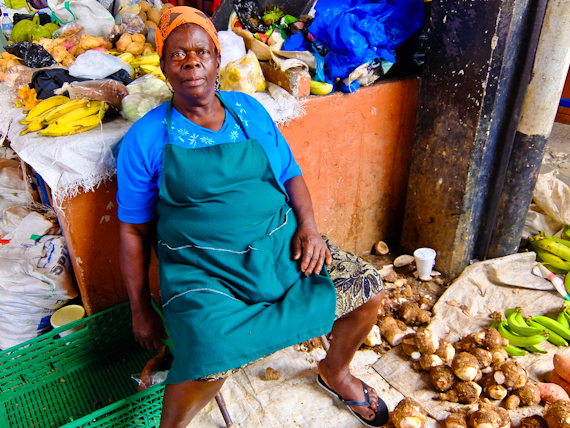 Cap Maison's immersive gastronomy holiday costs from £2,500 per person for a seven-night stay in a one bedroom villa suite, on an all-inclusive basis including all activities.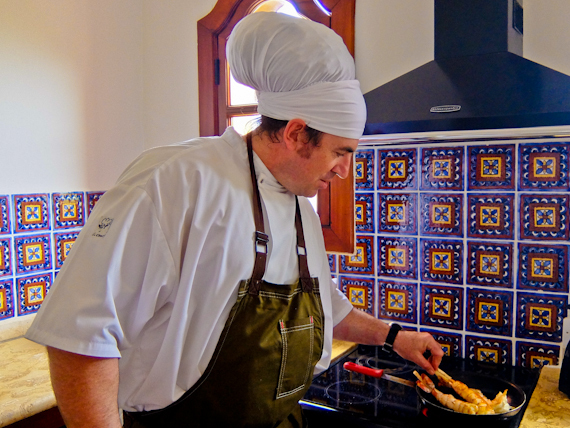 Cap Maison Luxury Resort and Spa
Smugglers Cove Drive
Cap Estate
St Lucia, Caribbean,
020 8977 6099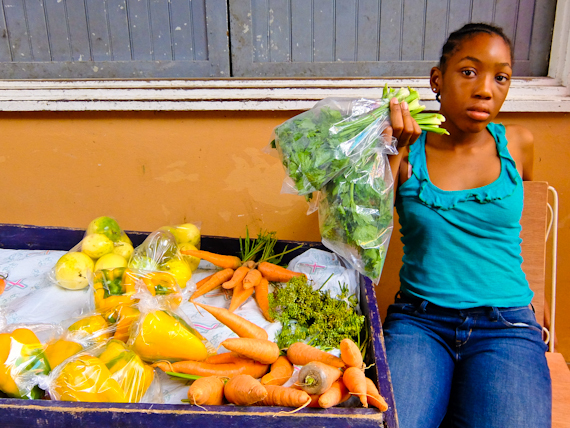 Virgin Atlantic flies direct to St Lucia from London Gatwick.
The Gatwick Express non-stop from Victoria is the best way to get to Gatwick.
St. Lucia Now has more information about the island.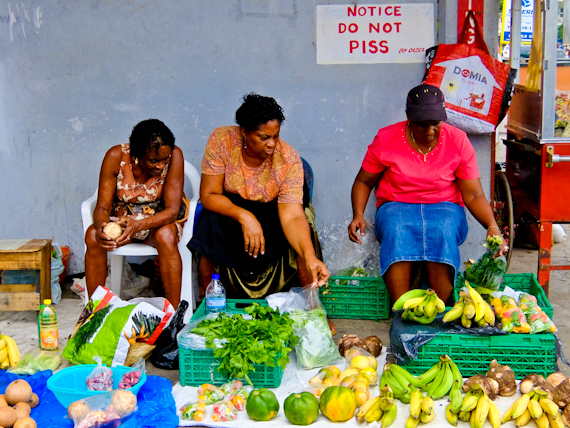 All pictures copyright Rupert Parker.