Now in its 38th Year, North Sea Jazz never fails to please and, this year, with Stevie Wonder and Pharrell Williams topping the bill, it was better than ever.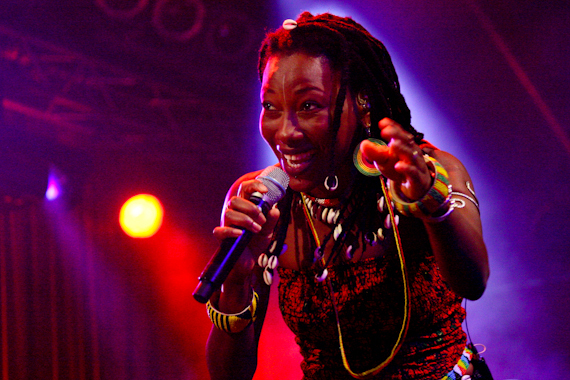 Festivals always conjure up a nightmare involving mud, cold, rain and bad toilets, especially when they run over 3 days. Fortunately North Sea doesn't have that problem as 12 of its 13 stages are indoors and you can sit down comfortably. It's a marvel of good organisation, as the sound is impeccable, everything starts on time, there's never really any crush and everyone's good natured. What's also great is that you can dip in and watch acts you wouldn't normally pay money for, and luxuriate in those that you would.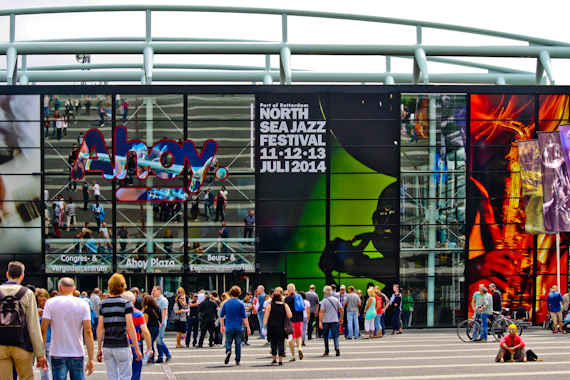 Now, of course, the line-up, as they say, is everything and, this year, headliners like Stevie Wonder, Chic, Hall and Oates and Pharrell Williams attracted the crowds - in fact, tickets sold out the fastest in the festival's history. Ironically this meant that the jazz stages were quieter than normal, as people flocked to see the pop stars. I loved this, as I got to see my favourites up close, and could usually get a seat.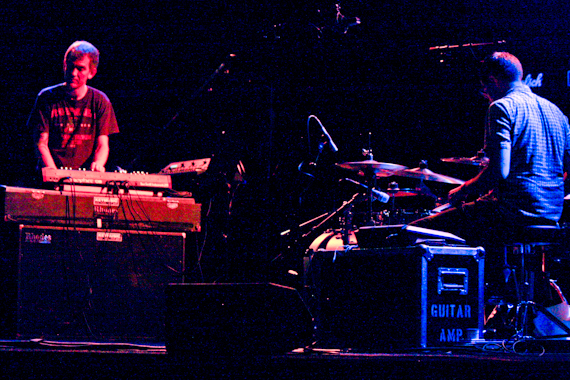 Mehliana featuring Brad Mehldau & Mark Guiliana
Brad Mehldau is always one of the highlights and I love his cool improvisations. This time he'd teamed with percussionist Mark Guiliana and switched to synths as well as his beloved piano, often playing both simultaneously. For the most part it worked, due to the sympathetic accompaniment of Guiliana, although there was a touch of the Rick Wakemans about it.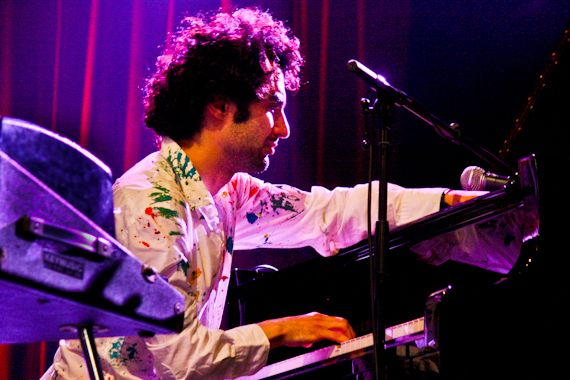 Tigran Hamasyan Shadow Theater
This was one of those where I didn't quite know what to expect but was blown away. Tigran Hamasyan is a stunning pianist from Azerbaijan and he led his band through a heady mix of jazz, folksong, Armenian pop, rock, heavy metal and avant-garde. Always in complete control, and hitting every key he could, this was an exciting performance.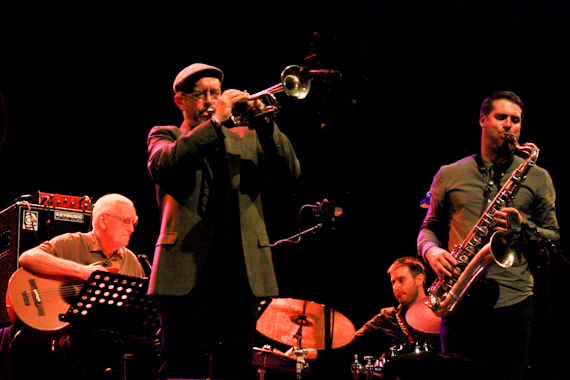 Riverside Quartet - Dave Douglas, Chet Doxas, Steve Swallow, Jim Doxas
This band is inspired by the reed ensembles of Jimmy Guiffre and, although it's an homage to the Train and the River era, it's bang up to date. Steve Swallow played in a trio with Guiffre in the 60's and he lent a sense of continuity to the band. Dave Douglas, as always, impressed with his virtuosity and his interactions with Chet Doxas on saxophone delivered the excitement. They played a cool mix of spirituals, straight ahead blues and of course, the Train and the River.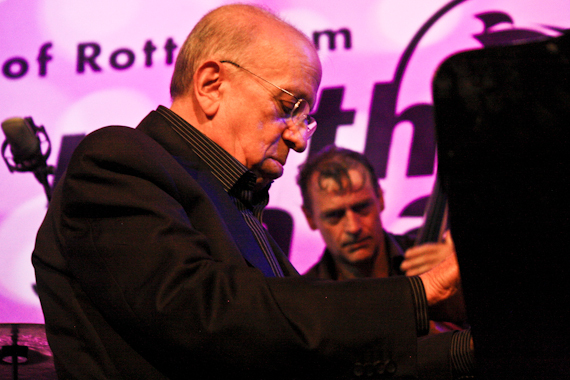 Martial Solal Trio
At 86, Martial Solal, is playing as good as ever and he's ably accompanied by the Mouton brothers, themselves looking like characters from a French 50s gangster film. Solal played with Django Reinhardt and wrote the music for Jean-Luc Godard's movie Au Bout De Souffle, and he's able to conjure a complete jazz history through his fingers. I loved when he came back for an encore and muttered that they'd played all they knew - as if...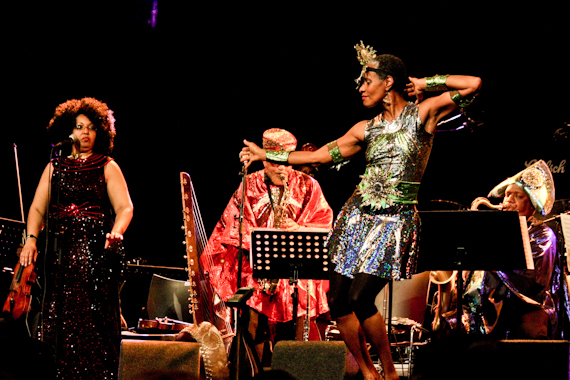 Sun Ra Centennial Dream Arkestra
If Sun Ra was still alive he'd be one hundred years old but he went to the great ballroom in the sky in 1993. This hasn't deterred Marshall Allen who still leads the band in the weird mix of musicianship and silliness that the great Ra dreamed up. This time they have dancers, string section and a singer, new additions since I last saw them, but they can still play a storm. A great way to end the evening.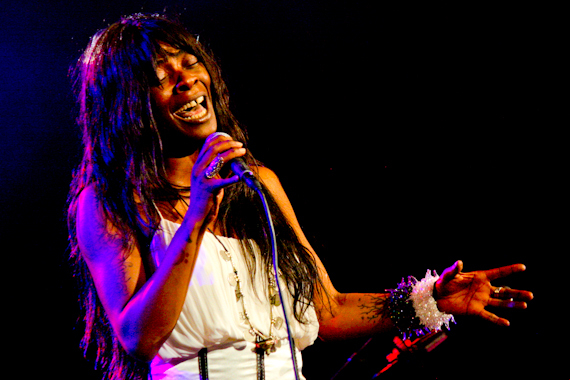 Buika
The first of 2 great world music gigs in the Congo tent. Buika comes from Mallorca and her spirited performance mixes Africa and Andalusia. You might think you hear Flamenco, but it's at its rawest, displaying its Arabic roots, and there's jazz from South America and rhythms from Africa mixed in there. She's a hypnotic performer and really does put a spell on you.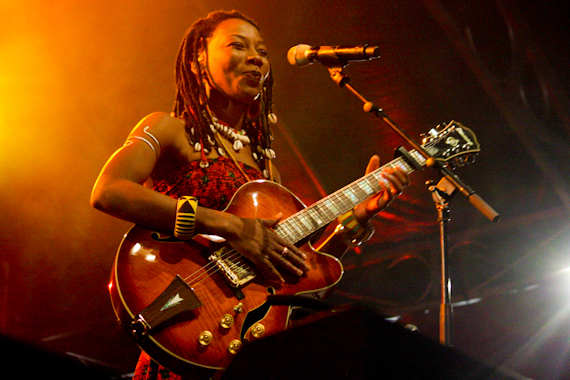 Fatoumata Diawara and Cuban pianist Roberto Fonseca
A second great performance in the Congo Tent. She's from Mali, plays guitar and is ably backed by her normal band. Add Cuban pianist, Roberto Fonseca, with his rhythm section, and you've got a heady Afro-Cuban Mix. I loved the interplay between these great stars, the whole adding up to far more than the sum of its parts.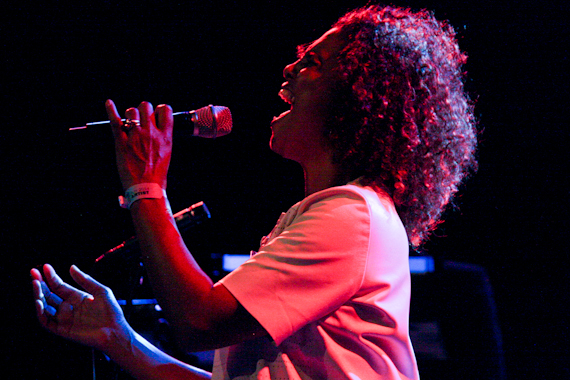 Neneh Cherry with RocketNumberNine
Another one who I've never seen before but this was triumphant, if a little noisy. It was just her and electronics but Neneh stomped around like the middle aged housewife she is, and delivered a fantastic performance. A rousing finale to send me off into the night.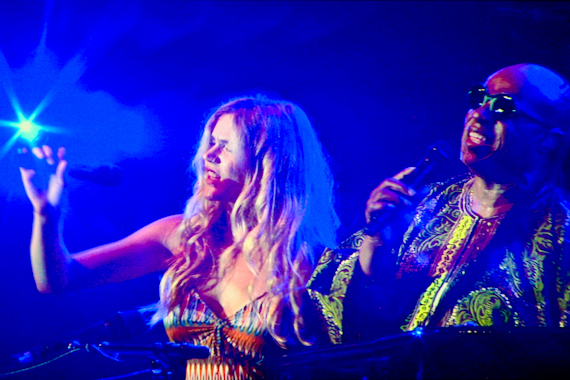 The Pop Stars
Pharrell Williams really did deliver, but Stevie Wonder spent too long encouraging the audience to sing along, and then Joss Stone joined him for Ebony and Ivory and I left. Natalie Cole ghoulishly duetted with her father on film, Tedeschi Trucks played some fine blues and Hall and Oates delivered all their hits. Buena Vista Social Club seem to get younger, natural wastage as they say, but singer Omara Portuondo, now in her eighties was magnificent as always.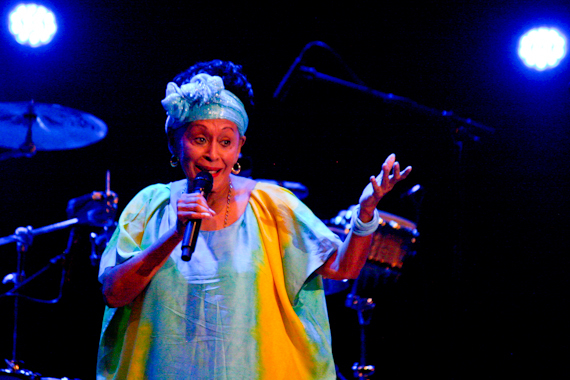 Of course it was impossible to see everyone and it's difficult knowing which act to choose, since there are so many. However well you plan, there's always someone you'll miss but, on the other hand, it's wise to try and get to see people you know nothing or little about. I enjoyed an early set by the Benjamin Herman Trio with Daniel von Piekartz, 100% Dutch and it was a nice surprise stumbling across Vieux Farka Touré kicking up a storm outdoors on Friday night. Quite simply, for me, North Sea Jazz Festival is the best there is and they're branching out - already in Curaçao, but in November there'll be North Sea Jazz Hong Kong. Now that should be interesting.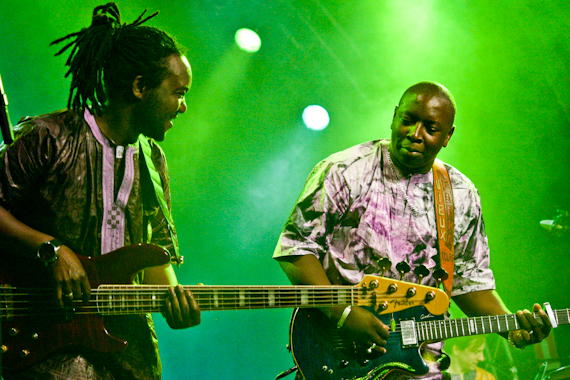 The next North Sea Jazz Festival, in Rotterdam, takes place 10, 11 and 12 July, 2015.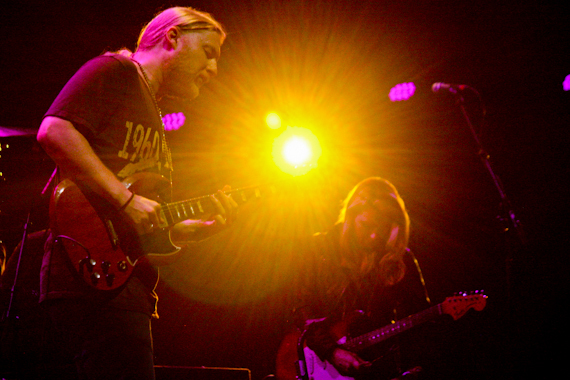 Let the train take the strain with Voyages-SNCF from London to Rotterdam via Brussels. Standard class fares from London to Brussels start at £69 return per person and from Brussels to Rotterdam start at £50 return. Call 0844 848 5848 or visit Voyages-SNCF Travel Centre, 193 Piccadilly, London W1J 9EU.
British Airways flies direct from London City to Rotterdam.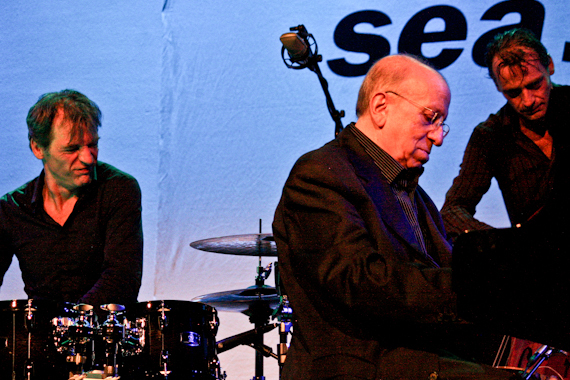 The nhow Hotel makes a stylish and convenient base in Rotterdam.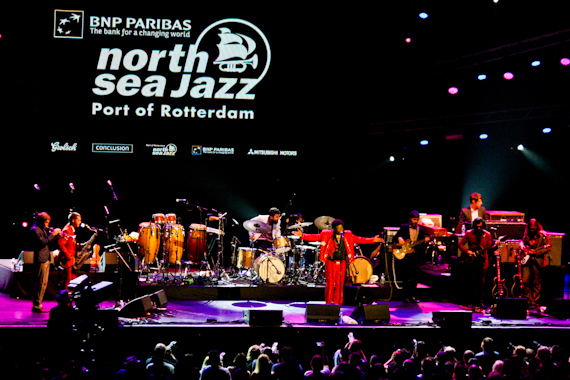 Rotterdam Info has information about the city.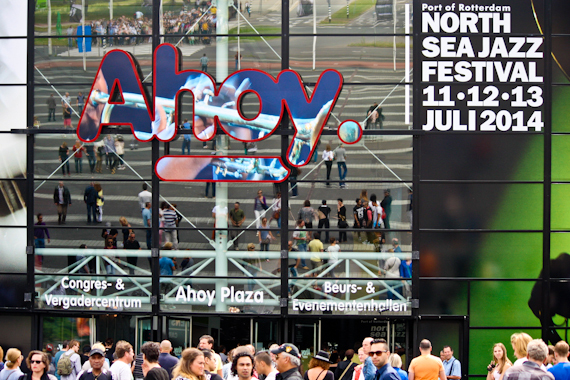 Tourism Holland has information about the country.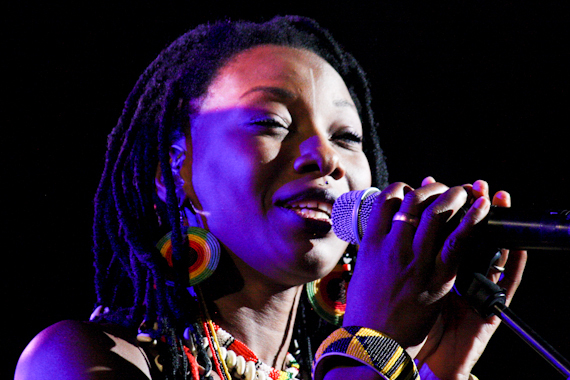 All pictures copyright Rupert Parker.