Every year, over three days, Madrid Fusion turns Madrid into the world gastronomy and restaurant capital, with over 100 top international chefs discussing the latest culinary trends.
In spite of Spain's economic difficulties, the festival was as good as ever this year, although it did take place in a slightly slimmed down auditorium. In many ways this was an advantage as it brought you closer to the action and there was certainly a lot of that. The guest nation was Brazil and the state of Minas Gerais made its presence felt with a number of its top chefs. Of course there's always room for the outlandish and Stefan Wiesner of Gasthof Rössli, in Switzerland, brought along his chainsaw and demolished a few trees, demonstrating his keen affection for wood.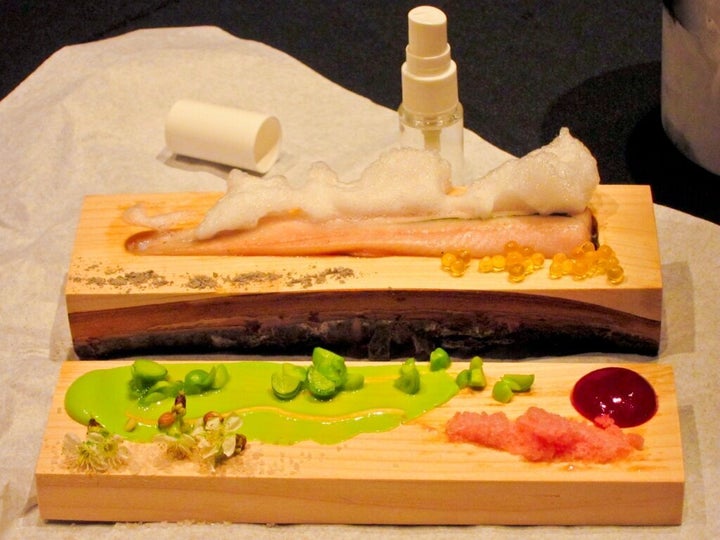 In fact, most of the other chefs were keen on the small, but perfectly formed, and it seemed that the essential tool was a pair of tweezers, essential ingredient a few flower petals, and an arty video to promote yourself. (Special mention must go to Joan Roca who animated all the cookbooks in his kitchen.) There were still a few people painting pictures on a plate, but a key trend this year was sourcing ingredients locally and in season. Wojciech Modest Amaro, from Atelier Amaro in Poland, was particularly outspoken: "Chefs have been too obsessed with technology and need to branch out into foraging, fishing, cultivating and pickling." His menus just list ingredients rather than reveal the way they are cooked.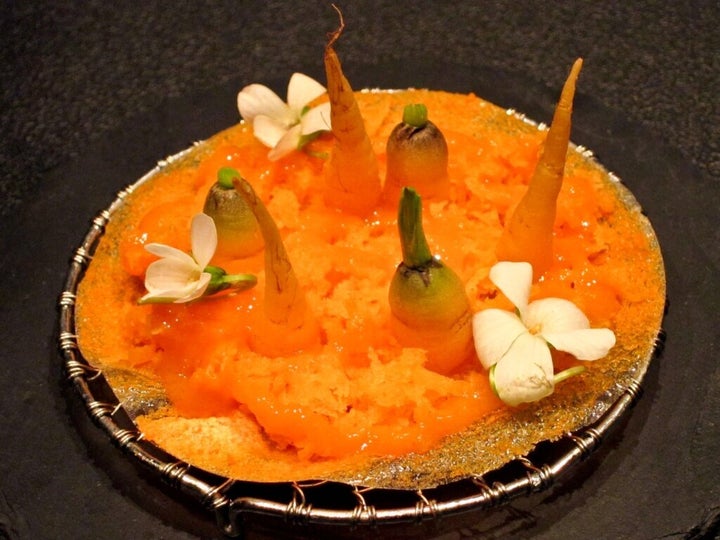 Brazil intrigued with its own unique produce. In Minas Gerais there's a new generation of chefs lightening traditional cooking, and searching out exotic ingredients. It's no accident that Minas has the broadest variety of vegetables in the country, although convincing Brazilians not to expect huge portions of meat on their plate is another story. Of course Alex Atala whose San Paulo restaurant D.O.M was recently voted 4th in the world, blazed the way and his presentation was particularly interesting. He had a new take on the humble coconut - when it falls off the tree into the sea, it begins to sprout and the water turns into a sponge. Inside it's like an apple, but with a unique flavour, and Alex mixes it with algae and garlic to create one of his signature dishes.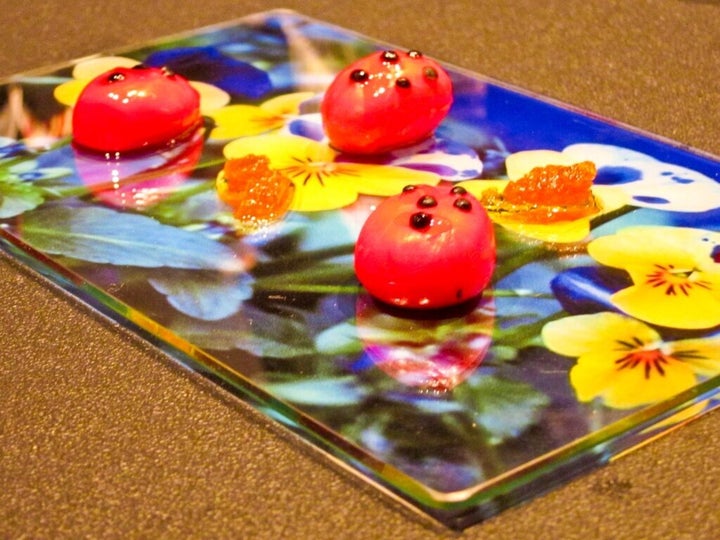 Another chef who never disappoints is Elena Arzac from Restaurante Arzac in Spain. She's inherited the torch for the New Basque cuisine from her father and, in conjunction with Juan Mari, she's created a dish she calls "Stranded Hake". One of her interests is how visual perception can alter the way we experience food and she wants her customers to always wonder what's coming next. To that end she coats balloons in potato starch then sprays them with a mixture of fish stock, barley and parsley. When they're dry, she lets the air out and the result is football sized green spheres. The hake is cooked in a green sauce and is then served topped with the green football. The waiter taps it with a spoon and it shatters over you plate, giving a crunchy texture to the fish.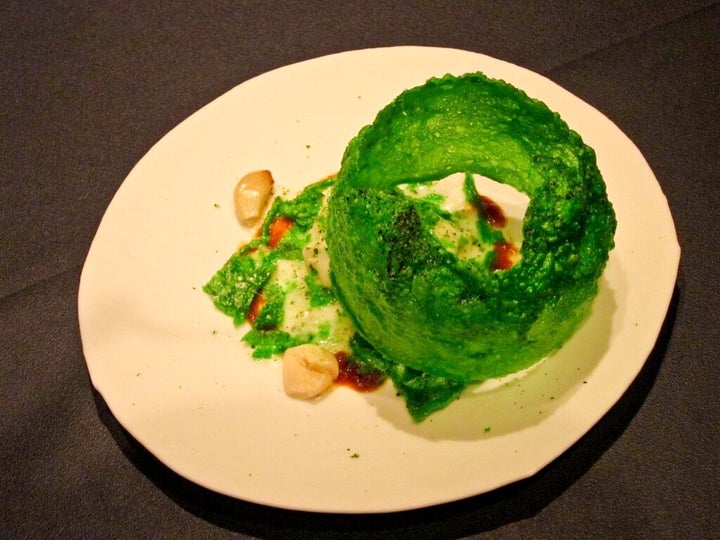 It's hungry work watching chefs making miracles and, fortunately, there were tapas lunches on both days, provided by restaurants from Burgos and Valladolid. It's always heartening to realise that, whatever new trends are being trumpeted, you can't really go wrong with good honest tapas. Burgos was particularly meat heavy with morcilla, Spanish black pudding, featuring in various guises and a rather delicious horse tartare. Just in case you want to order it, the full Spanish name is "steak tartar de carne de potro Hispano-Breton de Burgos" and you can find it in Restaurante El 24 de La Paloma.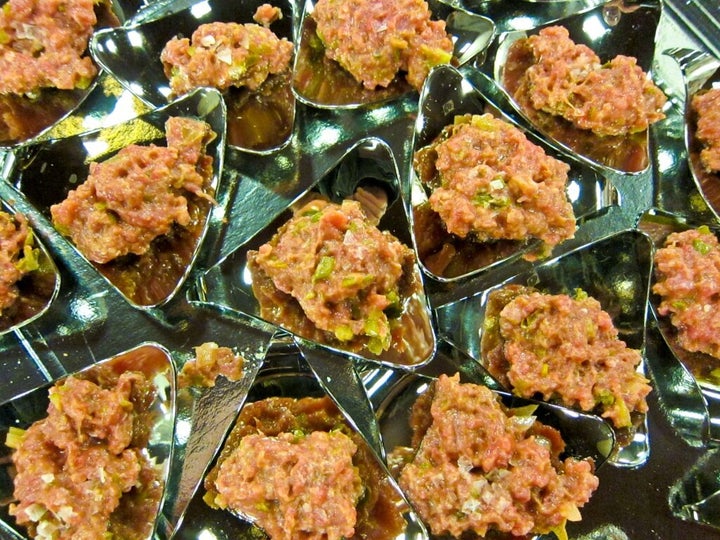 The city of Madrid was also holding its own Gastro Festival with special offers in many restaurants and various events, including gastro art tours of the Prado and the Thyssen-Bornemisza museum.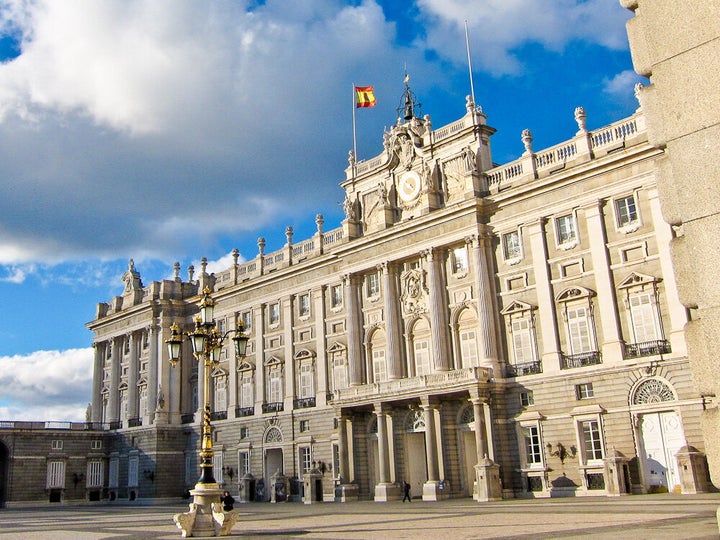 They even opened the royal kitchens in the Palacio Real for the first time, and I was lucky enough to take a tour. They're exactly as they were when King Alphonso was booted out in 1931, and it was fascinating to see the huge coal fired ovens. Unfortunately it's a long way to the dining room and the food must have always arrived cold.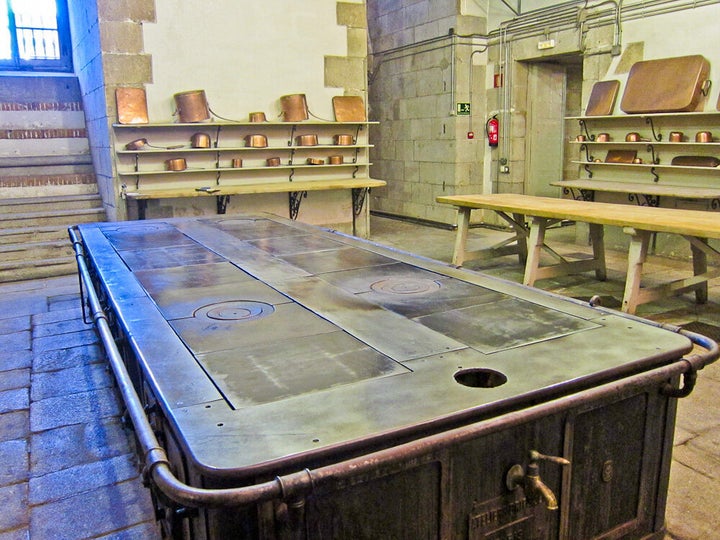 That was not the case on the two tapas tours that I went on and I must say that Madrid is a great foodie destination even outside festival time. Start at the Mercado de San Miguel and just follow your nose - you won't be disappointed.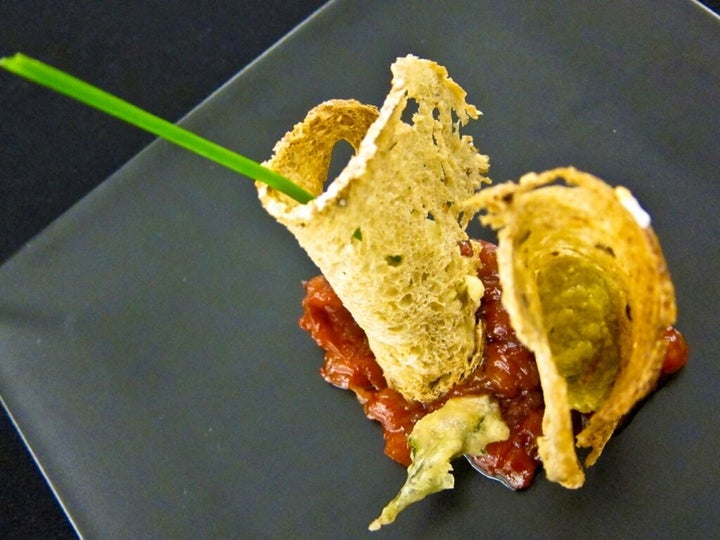 Click here for more information about Madrid.
Click here for tourist information about Spain.
All pictures copyright Rupert Parker