If you really do want to get away from it all, Las Alamandas can offer you four private beaches, kayaking on a lagoon full of wild birds and horseback rides at sunset.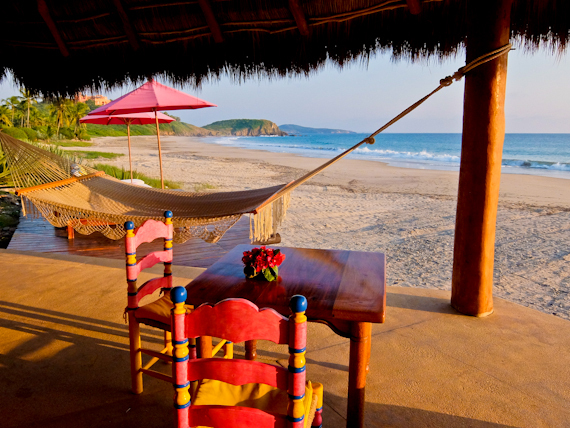 Now that Puerto Vallarta is accessible by a direct flight from London, Mexico's Pacific coast is ripe for exploring. It was film director John Huston who put the place on the map in the early 1960's when he made "Night of the Iguana" here starring Richard Burton. Elizabeth Taylor flew out to join him and, since they were both married to other people, it created a global scandal and newspapers had a field day. It was the start of mass tourism in the region and these days Vallarta is one long bustling strip, backed by mountains, on the 2nd largest bay in the Americas.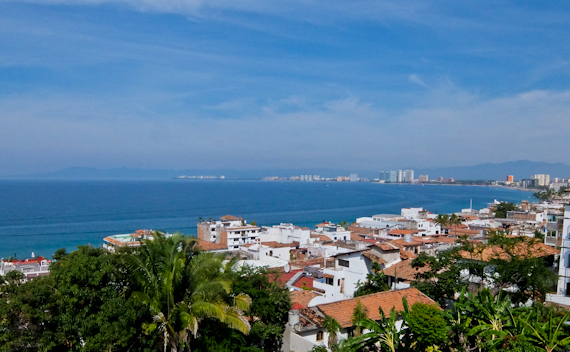 South of here, the landscape changes, mountains giving way to undulating hills and tiny settlements huddle at the sides of the road. I set off in the direction of Manzanillo along the Costalegre Coast. A turn off down a dirt track brings me to Las Alamandas, a boutique resort owned by Isabel Goldsmith, daughter of the late financier, James Goldsmith. It's in a beautiful location, with 4 private beaches, rocky coves and freshwater lagoons and she still has her own house on the hill.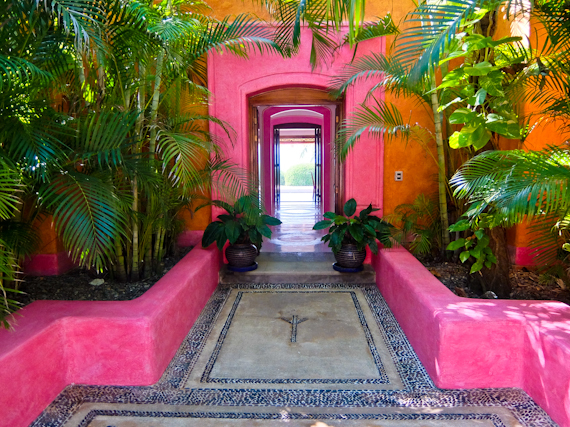 The 16 suites are built in traditional Adobe architecture and furnished in a pleasant peasant style. It's all nicely understated and her mission is to preserve the environment, perhaps inspired by her Uncle Teddy Goldsmith who wrote A Blueprint for Survival in the early 1970s, one of the first ecology manifestos. She's turned the 1500 acres into a nature reserve with secluded lagoons, exotic trees and flowers, and at least 100 recorded species of wild birds.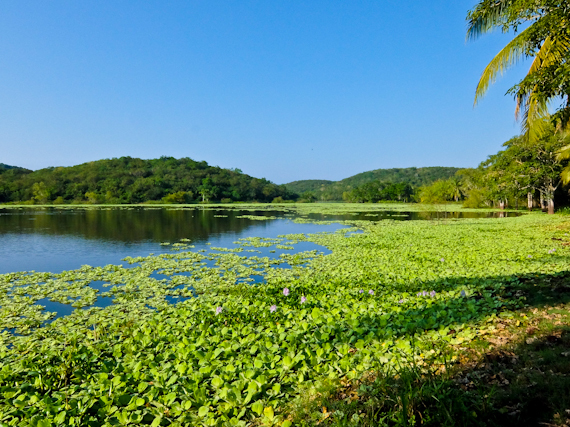 I'm in a suite right on the ocean and they've put a rose petal welcome on my bed, as well as offering me a Margarita when I arrive. The bathroom is huge, there's a walk-in wardrobe and I have a beautiful terrace with its own plunge pool. Lounging here, sipping my drink, I begin to appreciate the fact that the beach is completely private - no noisy jet boats, or carousing holiday makers. In fact, as I tour the property, I do have the sense that I've got it all to myself since it's so huge.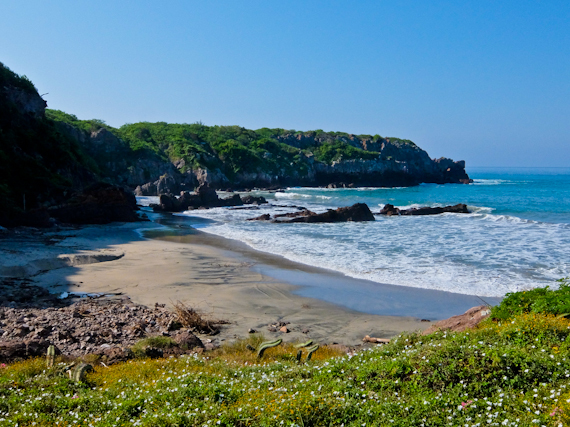 I sleep to the sound of surf and wake for an early morning dip in the ocean, braving the breakers. Meals are taken outdoors and the contemporary Mexican cuisine uses the finest fresh and organic ingredients. Seafood comes from local fisherman, meats, free-range eggs and chicken are sourced from farms nearby, and most of the vegetables and fruits are grown in the resort's own organic gardens. A carefully selected international wine list includes Spanish, French, Argentinian and Chilean as well as Mexican wines and there are always fresh juices.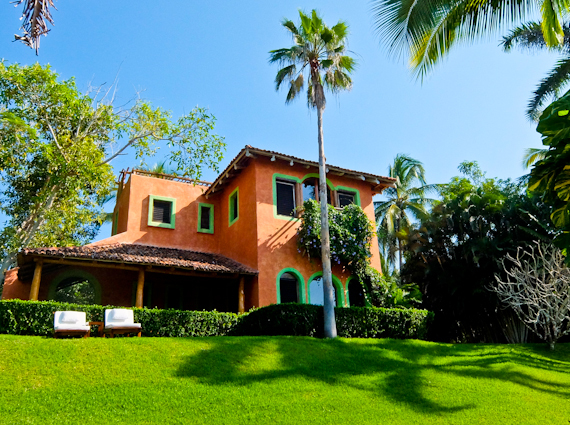 As you'd expect, Spa treatments are offered but there's no dedicated building - instead you enjoy your massage in an open Palapa on a lawn overlooking the beach. Service is attentive but never obtrusive and I never feel that I'm being overly pampered. There's no chance of being bored, as activities on offer include horse riding on the beach, kayaking on one of the lagoons, or just enjoying the sunset at Lookout Point. I'm content to just chill, reflecting that this is as good as it gets.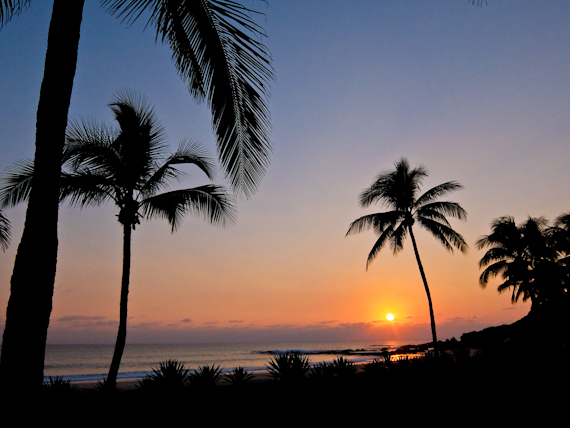 Las Alamandas is part of Small Luxury Hotels of the World.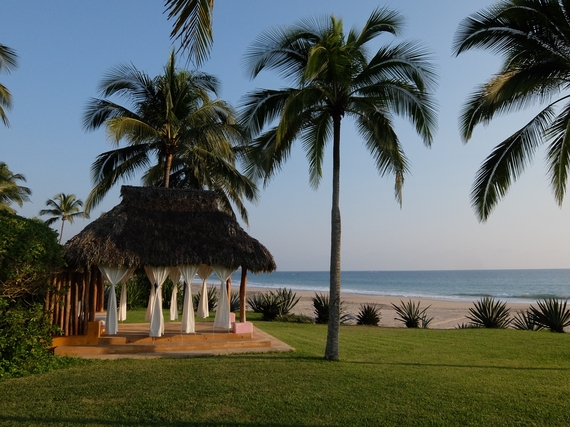 Visit Puerto Vallarta has information about the town.
Visit Mexico has information about the country.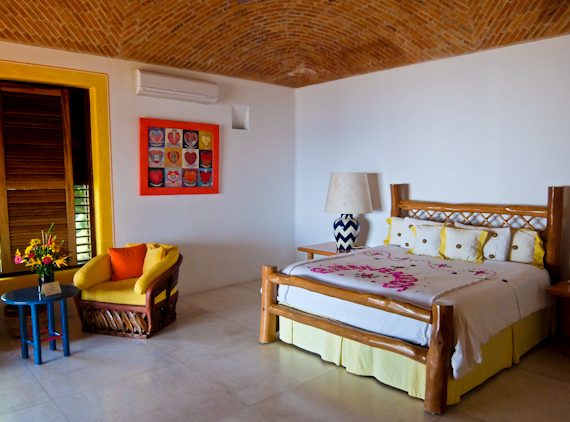 Thomson flies weekly from London Gatwick and Manchester Airport to Vallarta-Nayarit Airport direct.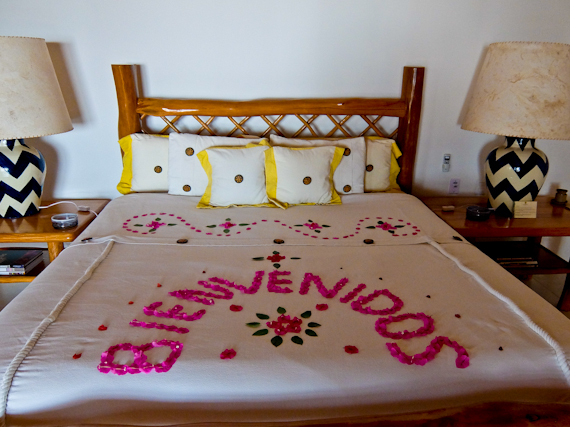 All pictures copyright Rupert Parker.