El Nido, in the northernmost tip of mainland Palawan, Philippines, is composed of 45 islands with Lagen home to a magical eco-resort that takes your breath away.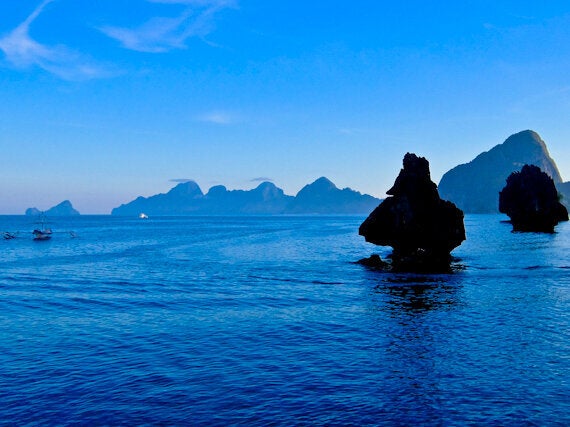 Not for nothing is El Nido known as the Philippines final frontier, as its tiny limestone islands, jutting out of its crystal clear seas are home to unspoilt eco-luxury resorts. There are three in the area I'm going - Miniloc, Lagen and the newly opened, Pangulasian Island. The only way to get to these is by taking a small plane from Manila, then catching a couple of boats, but once you get there, you're assured of complete tranquillity.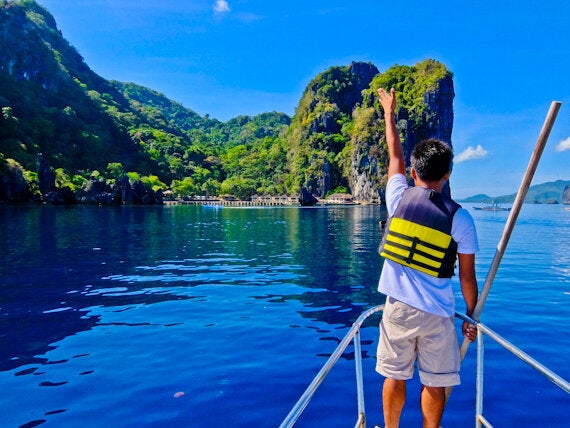 It's been an early start, just before dawn, and I'm still feeling sleepy, but the wind in my ears and the beautiful morning light makes it all worthwhile. The boat transfer from Lio airport in El Nido takes around 50 minutes, and Lagen Island is now coming into view. Completely surrounded by the water, the resort is dominated by huge limestone cliffs, which tower above its 50 rooms, and as I transfer to a smaller boat to make my landing, I'm told that I will be staying in one of the water cottages, perched on stilts jutting into the lagoon.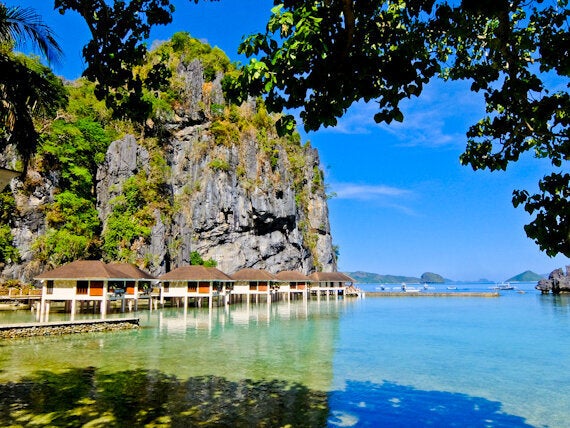 There are also twenty forest rooms located at the edge of the jungle, three forest suites and nine beachfront cottages with a view of the lagoon. All are spacious with double beds and private bathrooms, and are built from timber recycled from old Filipino homes. The hardwood floors and furnishings give a sense of charm and quiet luxury and I really like the full length sliding glass doors that open to my own private veranda.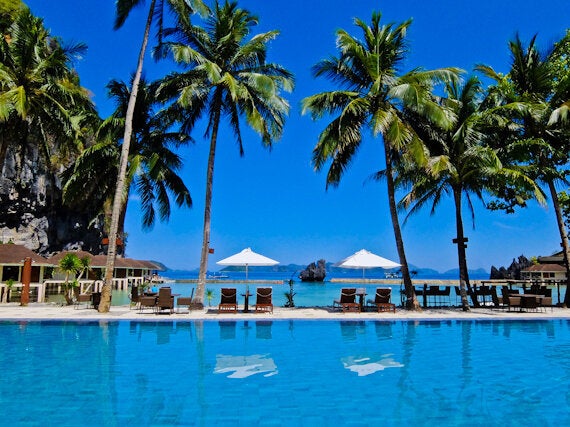 Every night, I sip an exotic cocktail and watch the sun go down over Bacuit Bay and reflect that it's good to be alive. Once it's dark, there's no light pollution so stargazers can get clear views of heavenly wonders like the North Star, the Southern Cross, and the Milky Way. Even better, the only sound is the gentle lapping of the waves which sends me into a deep sleep.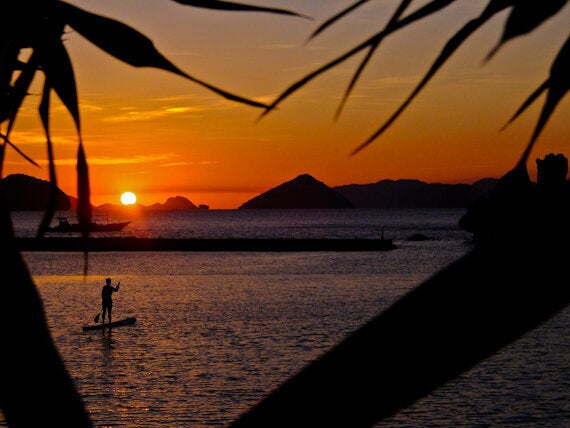 The cliffs are a sanctuary for a diverse variety of birds and mammals and it's their sounds that wake you up in the morning. If you fancy some exercise before breakfast then take the nature trail leading through the forest and spot all kinds of birds, including Palawan hornbills. Along the way, energetic macaque monkeys leap out at you, before you end up in a secluded cove for a refreshing swim, then it's a boat transfer back to the hotel.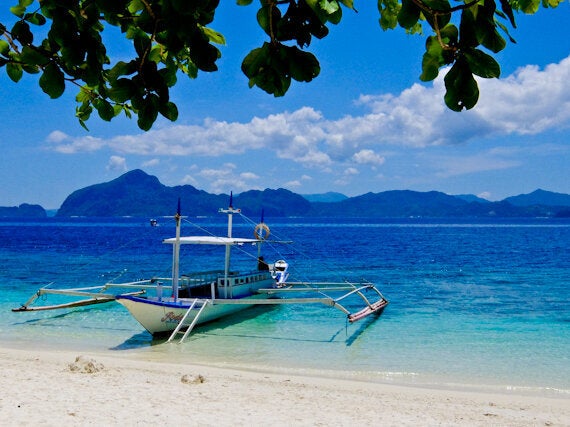 Food is pretty good here as Lagen Island serves only sustainable menus using greens organically grown from their gardens. Locally caught fish is a feature and both international cuisine and Filipino dishes are offered at the Clubhouse Restaurant. It's normally buffet style, although private romantic dinners at Lagen Island's Garden Chapel, by the beach, or in one of the many beautiful islands in Bacuit Bay can be arranged.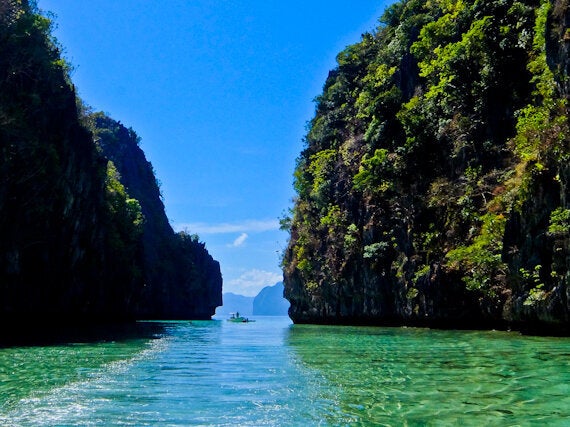 So what to do all day? There's a large pool, spa, massage cabana and, if you're into snorkelling, the crystal clear waters will ensure you're rewarded with stunning close-ups of the diverse marine life. Otherwise kayaks are provided so you can tour the shallow lagoon or paddle to beaches round the corner, exploring hidden caves. The island is PADI certified, with a complete range of diving equipment and offers a variety of dive courses. There are more than 20 diving sites, all easily accessible by boat nearby.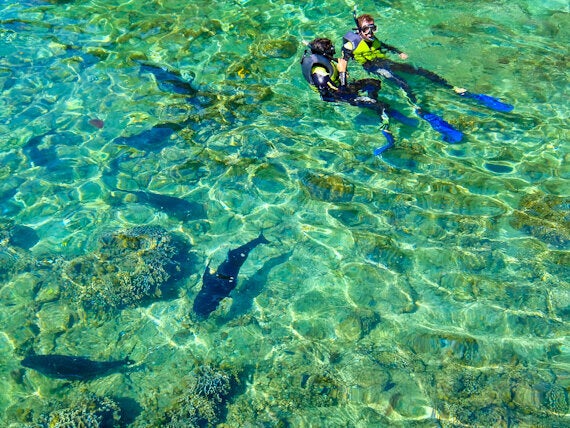 Island hopping is also an option as El Nido Resorts also own Miniloc Island and the newly opened eco-luxury property, Pangulasian Island, both less than an hour away. In reality, most of the 45 island and islets of El Nido are not much more than craggy limestone outcrops, jutting out of the sea like cathedrals, covered in tropical vegetation, with sandy coves at their base. Guests of Lagan can visit the restaurants on Miniloc and at Dibuluan Beach Club, or take a picnic to Entalula Beach Club. It's also worth exploring several natural attractions including Cathedral Cave, Cudugnon Cave, Snake Island, and the Big and Small Lagoons, all easily accessible by boat.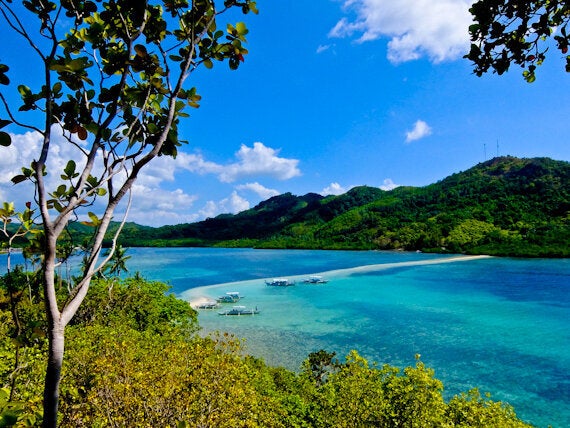 The point here, though, is relaxation and I can think of nothing better than sitting on the deck of your own private cottage, surrounded by the ocean, enjoying the dawn chorus. You really are close to nature here and more than 100 species of birds have been recorded, many of them migrating from as far away as Siberia to their winter feeding grounds in the tropics. The seas are also home to around 800 species of fish and El Nido is the nesting area of three species of endangered sea turtles. But you don't have to move to see marine life - if you keep your eyes focussed on the bay, you may see dolphins, whales, whale sharks and manta rays. Unfortunately you may also spot the boat that is coming to take home, so enjoy it whilst you can.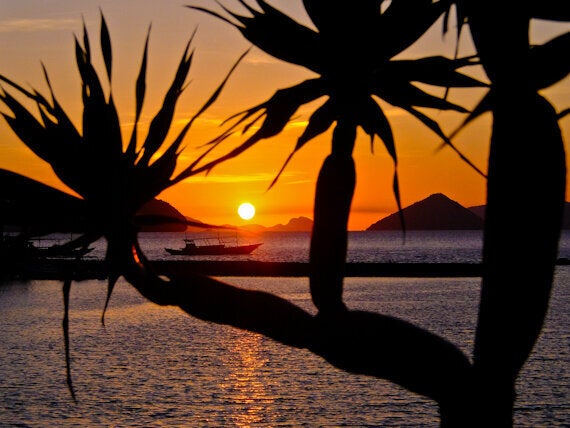 All pictures copyright Rupert Parker.
Related