Farmers of the Eastern Townships, a fertile land of forests and rolling hills, on Quebec's border with the USA, are coaxing the best out of their soil and restaurants are working wonders with their produce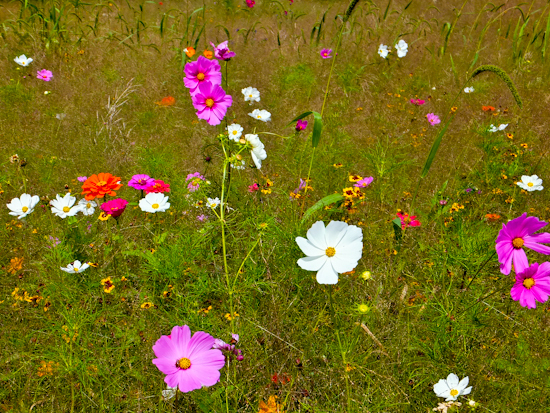 It's around a 2 hour drive from Montreal to Compton, my first stop in the Eastern Townships. As you enter the region, you realise you're out in the wilds when road signs warn of Moose crossing. I'm thinking that this is unlikely until I pass an accident on the highway - there's been a collision and a rather distraught woman is standing in the middle of the road looking at the damage to her vehicle. It's September and I drive through a green and pleasant land of rolling hills, lush forests and cultivated fields. Many of the country roads are unsurfaced, probably because the harsh winters make them impossible to maintain.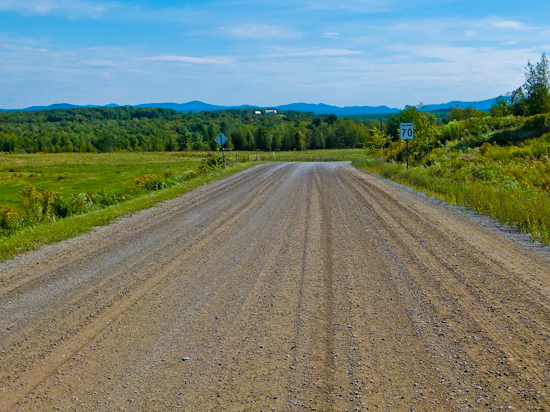 This south-eastern corner of Quebec borders the USA and the states of Vermont and Maine are neighbours. After the American War of Independence, farmers loyal to the English crossed over and settled here. Others followed them later, attracted by lush and fertile land, and the English place names reflect this. Ironically the area now is almost 100% French speaking, although most people do have some English, and they have the legendary Gallic pride in their food.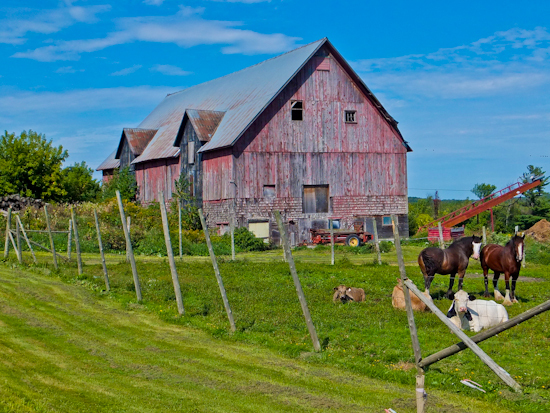 Cheese
I'm hungry after my drive so I pull into Fromagerie la Station in Compton for a taste of their cheeses. Simon-Piere Bolduc's great grandfather Alfred established the farm in 1927 and they've been rearing Holsteins since the 1960's. All of Simon's 80 cows are descended from the same herd and the farm became organic in the 1990's. They've been making cheese here since 2004 and winning prizes everywhere for their raw milk products. I particularly like their Alfred Le Fermier, named after Simon's ancestor, a hard cheese, ripened over a period of eight months on wooden boards. It tastes flowery and nutty and Simon allows me a bite of some that's been aged 24 months and it blows my mouth away.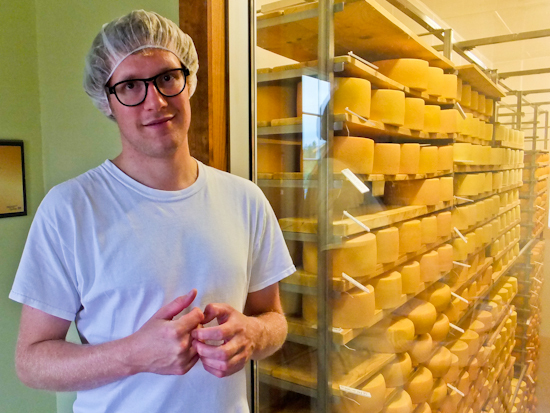 Wine
Of course wine is the natural partner for cheese and the region has a total of 26 vineyards - there's even a signed Route Des Vins which links 20 of them. The valley of Dunham in Brome-Missisquoi County is home to L'Orpailleur, the first and largest vineyard in Quebec, founded in 1982. You'd think the winters would be too cold for grapes but they've adapted the Northern European techniques of covering the roots with earth in November and carefully removing it in the spring. Even so if the temperatures drop more than -15 degrees C, they light fires to protect them against frost. It obviously works - in 1985 the first harvest produced only 15,000 bottles but today they're up to more than 185,000. The main grapes are Seyval and Vidal, both white varieties and their champagne style Orpailleur Brut, made from 100% Seyval is very good indeed.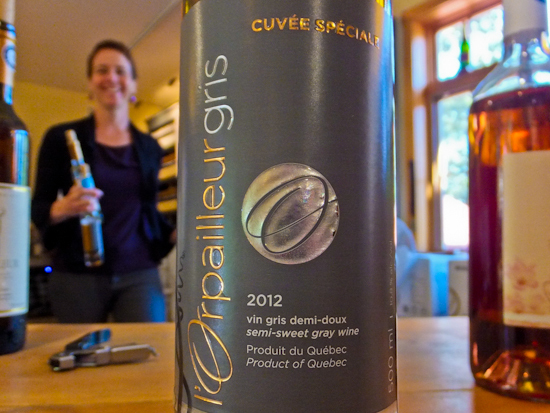 Domaine Ives Hill, on the banks of Moe's River, was originally a dairy farm but now has 7000 blackcurrant bushes, plus many wild blackberries. As well as syrups and comfits, they're now making wine from their fruit. The technique is similar to the grape process except they add yeast and sugar and let the berries ferment for 21 days. After the seeds sink to the bottom, the must is pressed and the resulting liquid rests for 6 months. It's pressed a further 4 times before filtering and bottling. Murmure, made from wild blackberries, is good with Foie Gras or goat cheese and the blackcurrant, Domaine Ives Hill, works well with game or chocolate. They also make a low alcohol Cassigara which is blackcurrant wine mixed with wild blackberry juice. It's refreshing drinking, similar to Sangria.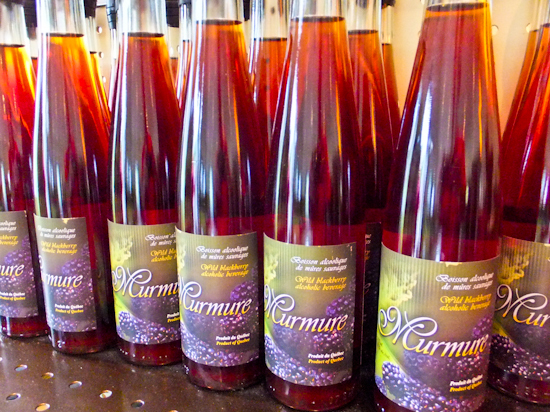 Apples and Cider
Apples are a major crop in the Townships and the Le Gros Pierre orchard consists of over 8,000 apple trees. You can pick your own apples, sample their delicious juice and even tuck into apple pie in the restaurant. Owner, Diane Goyette tells me she wants kids to come here so they can understand how apples are produced and it's a delightful spot. I leave munching their Les Croustilles de Pommes, apple chips, a natural product with no preservatives.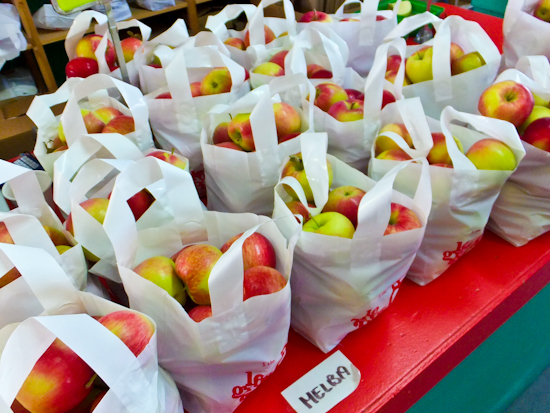 Of course with apples comes cider and Domaine Pinnacle was the first to produce ice cider. It was Christian Barthomeuf's idea to utilise French ice wine methods, where the grapes are left to freeze on the vine, and do the same with apples. They stay on the trees until the frosts between Christmas and new year, and are then pressed frozen - the juice is left outside to freeze some more to concentrate the flavours and then left to ferment, with added wine yeast, for around 8 months. Their Signature Special Reserve squeezes 8 kg of apples into one 200 ml bottle and it shows. This makes the perfect digestif and is also good with blue cheese. It's worth mentioning their Domaine Pinnacle Réserve 1859, a blend of ice cider and calvados, aged for 2 years in Appalachian oak barrels, with an alcohol content of 16%.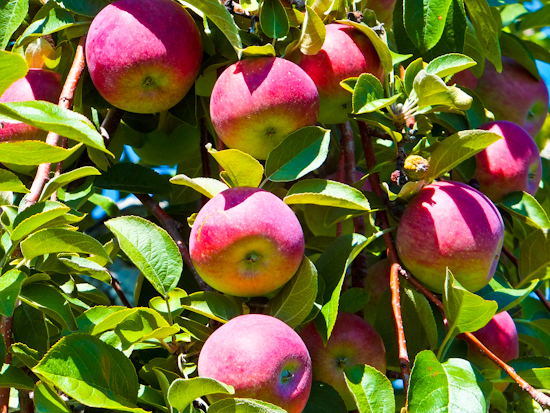 Union Libre has 550 apple trees and does fire and ice - ice cider, of course, but the fire is their invention. After the apples are picked, they're pressed and the juice heated slowly so the water evaporates. Only a quarter of the original volume is left and it's then fermented in stainless steel vats for several weeks. The result has an alcohol content of 11% and goes well with cheese. Their Fortified Fire Cider has added calvados and is aged in oak barrels for 6 years. It makes a good aperitif or dessert wine with blue cheese and chocolate.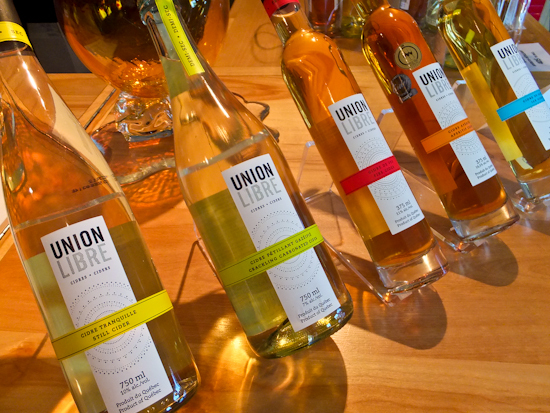 Places to Stay and Eat
Compton
Le Bocage is a charming country house hotel in a colonial mansion dating back to 1825. There are just 4 rooms, furnished with antiques, and the 6 course dinner makes it worth a detour. François Dubois, chef and owner, offers only 2 choices for each course and stipulates that couples must choose differently. Standouts include guinea fowl, stuffed with wild boar, and lavender crème brûlée. You can also bring your own wine which, of course, should be from one of the local vineyards.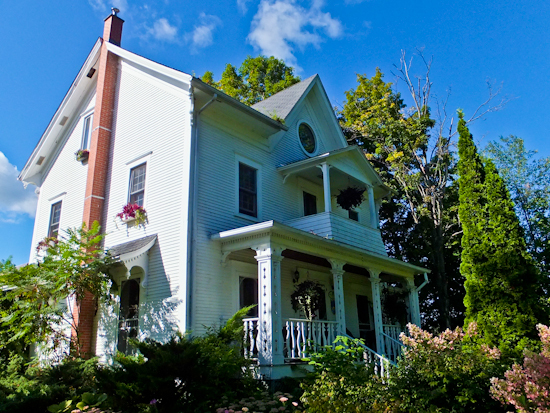 North Hatley
For luxury and outstanding food go to Manoir Hovey, a Relais & Châteaux hotel on the shores of Lake Massawippi. It was modelled on George Washington's Mount Vernon home but has been resort since 1950. Le Hatley restaurant is the jewel in its crown and the food is inventive, delicate and delicious. Local ingredients are to the fore and include pigeon breast, smoked goat and scallops, with a cheese cart the biggest in the province. I can't fault the food here and the dining room's lakeside panorama is magnificent.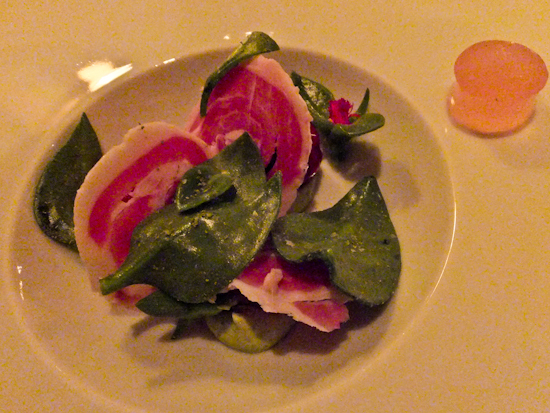 Sutton
A useful base for exploring the Dunham valley is the Gîte Vert le Mont Bed & Breakfast in the neighbouring town of Sutton. Lynda Graham has 5 rooms and serves a tremendous breakfast which includes her home made preserves. The village has plenty of restaurants and Le Pleasant Hotel & Café is few minutes' walk away. What you'll get here is good bistro food, perfectly cooked - I enjoy outstanding fries with my steak and their lemon meringue is even better than my mum's.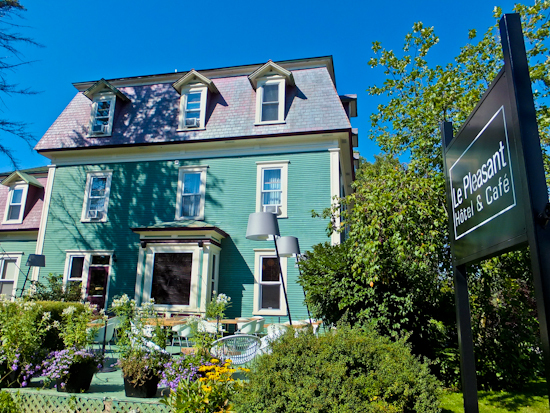 For FREE brochures, advice and information call Tourisme Quebec: 0800 051 7055 between 3pm and 10pm daily or send an email.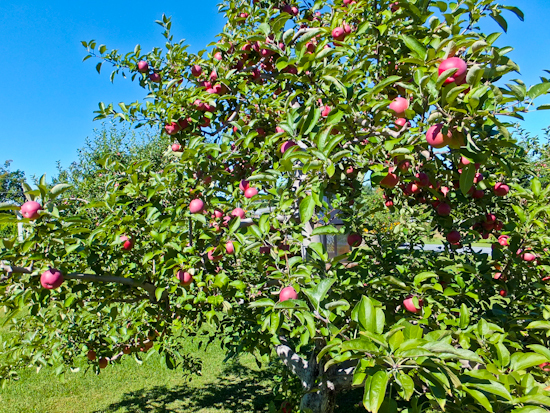 Tourism Eastern Townships has more information about the region.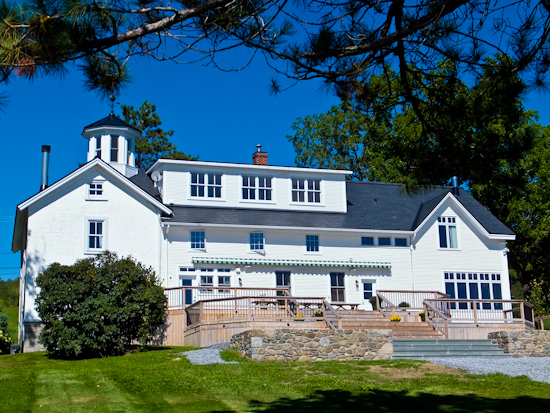 Quebec Original has practical information including a full list of UK based tour operators featuring holidays to Quebec.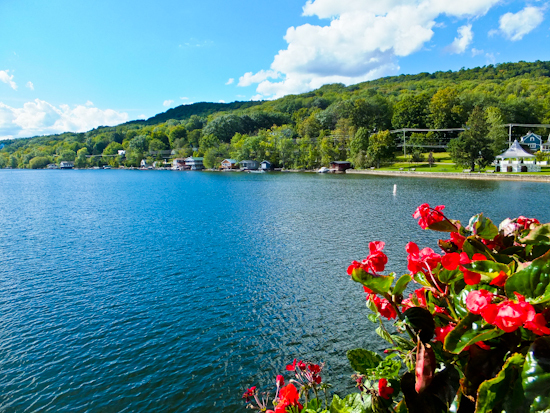 Keep Exploring has information about Canada.
Air Canada flies direct to Montreal from London.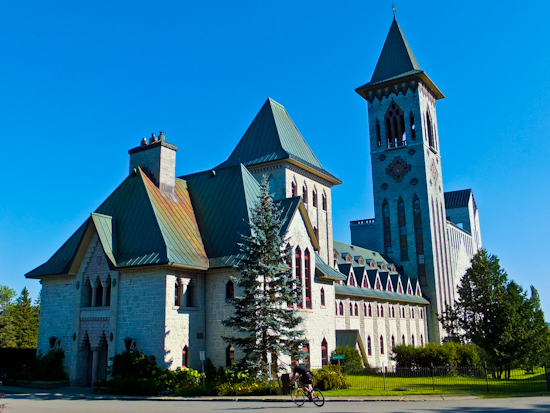 All pictures copyright Rupert Parker