The tiny valley of Alta Badia, in heart of the Dolomites, has a trio of Michelin-starred restaurants, in a distance of just 7 km, and their chefs are also transforming the food in mountain restaurants.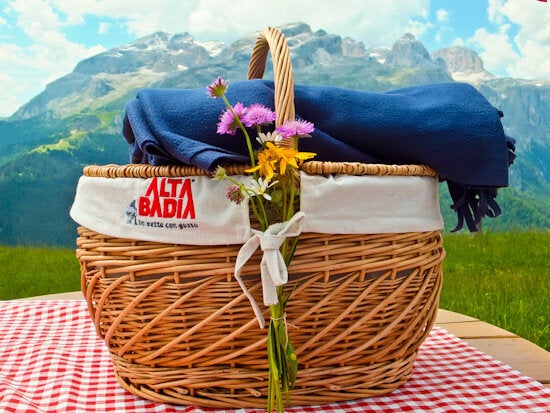 I do feel like a bit of a cheat - I've taken the cable car up to 2000m and now I'm zipping around the mountains on an electric bike, ready for my Gourmet Picnic. I pick up a hamper from Piz Arlara mountain refuge and park my bike in the grass. As well as glasses, knives and forks, they've even packed a blanket which I spread out on the ground and start my feast. There's cheese, a variety of cured meats and a bottle of South Tyrol wine - even better there's a gourmet dish created by one of the Michelin-starred chefs. It's different in each of the 9 participating refuges and today I'm treated to a delightfully light apple cake, from Chef Matteo Metullio, perfect for that extra energy I need for my e-bike.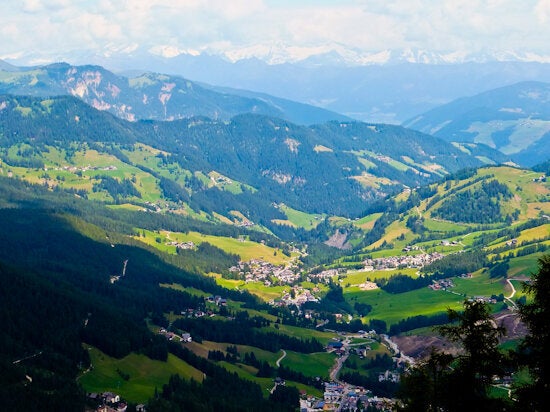 6 villages make up Alta Badia, literally the upper part of the Badia valley, overlooked by craggy Dolomite peaks and surrounded by lush meadows and forests. This area of Italy, the South Tyrol, was Austrian until the end of WW1 - people spoke German, then Italian but Ladin, an offshoot of Latin, was the language of the original inhabitants. It's still widely spoken today and Ladin cuisine has both Austrian and Italian influences with dumplings in various forms on the menu along with cured meats, strudel and Venetian dishes. Turtres are a delicious local speciality, pastry parcels stuffed with spinach and ricotta, and there's excellent South Tyrol wine, made from over 20 grape varieties.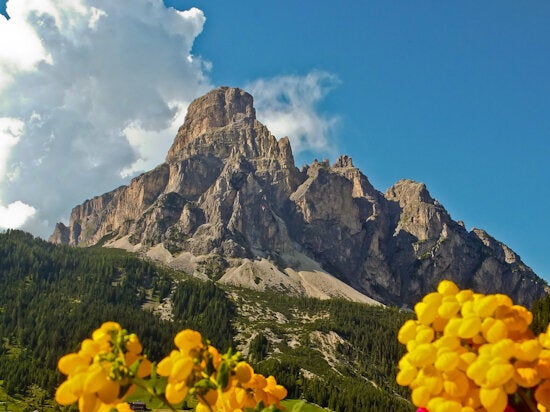 The idea for upping the gastronomic game came from the valley's three Michelin-starred chefs who decided that walkers and skiers deserved something better when in the mountains. It's not that the food was bad, just that it was the usual fare of pasta, goulash and dumplings, perfectly acceptable, but they wanted to take it up a notch. The Peaks of Gastronomy Gourmet Picnic is their summer offering, and you can buy a package which also includes an e-bike. Even better you can pick up your cycle at one cable car station and then leave it at another, so you don't have to retrace your steps.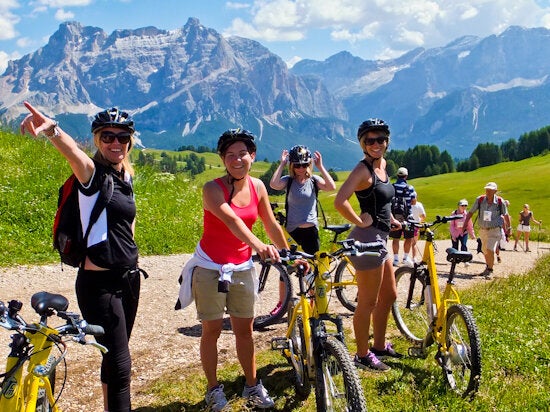 In the winter it could be a bit chilly sitting on the snow, so out goes the picnic and in comes "A Taste for Skiing - Slope Food". As well as their normal menu, 12 refuges will also offer an appetiser, created by some of the world's top chefs. Each dish is different so you'll have to set out on a ski safari going from refuge to refuge if you're going to taste them all. The price will be around €8 which will also include a glass of matching Alto Adige wine. This winter the aim is to have an equal number of male and female chefs, giving a new meaning to the term "Haute Cuisine".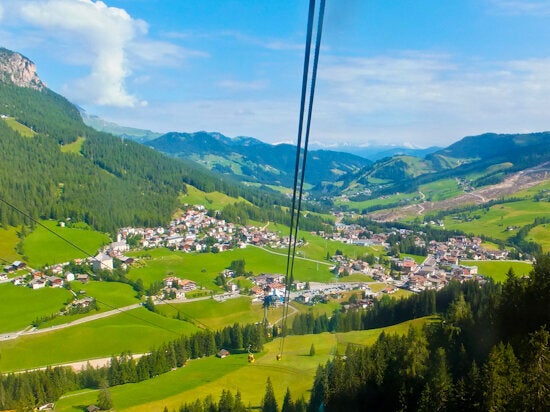 Back in the valley, in San Cassiano, I'm welcomed into the kitchens of the two-starred St. Hubertus Restaurant in Hotel Rosa Alpina by Chef Norbert Niederkofler. He's preparing for the evening's service but he generously serves up some delicious amuse-bouches and thrusts a glass of Prosecco in my hand. He's the leading light in the Peaks of Gastronomy initiative and is enormously proud of the quality of the ingredients in Alta Badia. So much so that, this year, he's completely changed his menu so he can serve seasonal food. Amazingly, he's managed to hang on to his 2 Michelin stars and the secret of his success? "Sexy, simple and local" he says.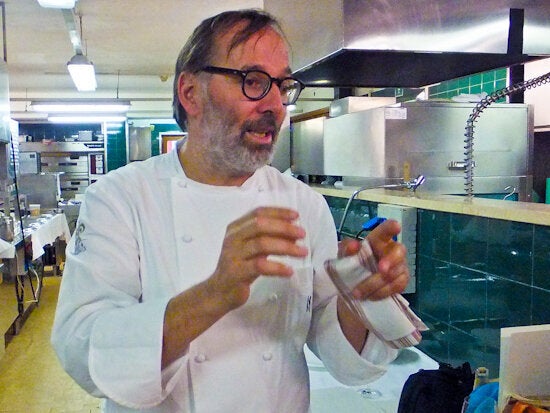 In fact that could also describe the welcome in Alta Badia - staff in restaurants and bars are not imported seasonal workers, but people from the area. I'm staying at Hotel La Perla in Corvara and, before dinner, everybody's invited to the terrace for an aperitif. 3 generations of the Costa family don't just serve us, but sit and have a convivial chat, as though we're in their own home, which of course we are. They tell me about their Leading Bike concept which offers 4 night packages for keen cyclists, including top of the range Pinarello bikes, special menus and sports massages. I look at the mountain roads outside and decide I'll stick with electric cycling for the moment.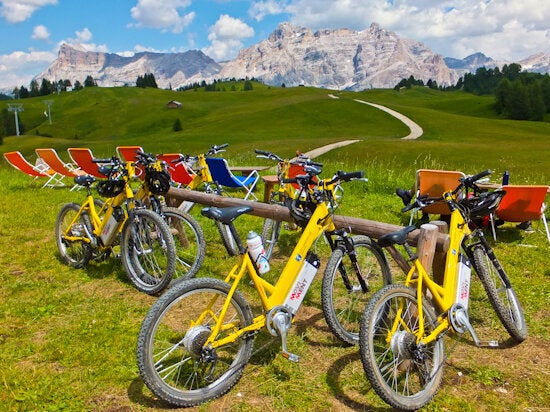 Go to the Alta Badia website for further information.
Hotel La Perla makes a comfortable base for exploring Alta Badia and also has a Michelin-starred restaurant.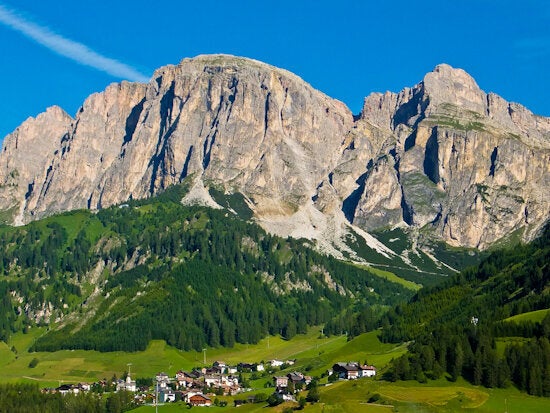 All pictures copyright Rupert Parker