This fascinating exhibition displays almost 100 works by Cezanne as well as 40 pictures by artists who influenced him, including Raphael, Michelangelo, Poussin, Chardin, Goya, Delacroix and Courbet. It runs until February 2013.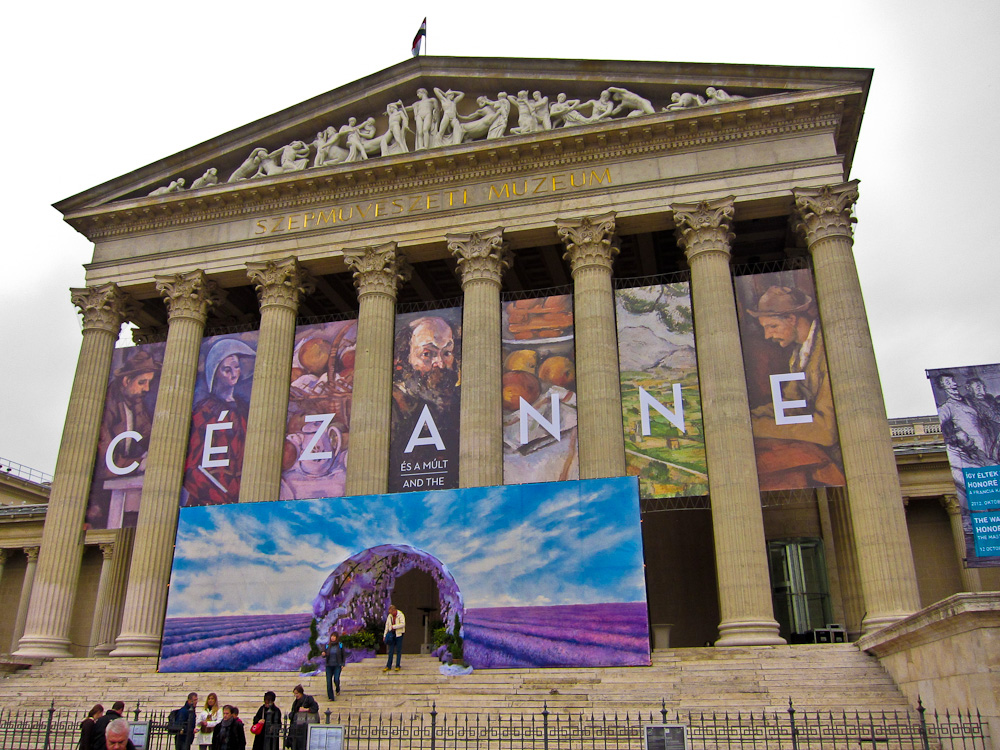 As you climb the steps to the museum, the word Cezanne is written in large letters between the pillars above and you enter through a huge painted screen of lavender fields. Inside security is tight, as it should be in a space where old masters mingle with the shock of the new.
The aim of the exhibition is to demonstrate the impact of Cézanne's predecessors on his art. We know now that he studied their works, made direct copies, borrowed motifs and analysed composition. The process of translating these into his own artistic language, and incorporating elements into his own works, led to the foundation of what we now call "modern art."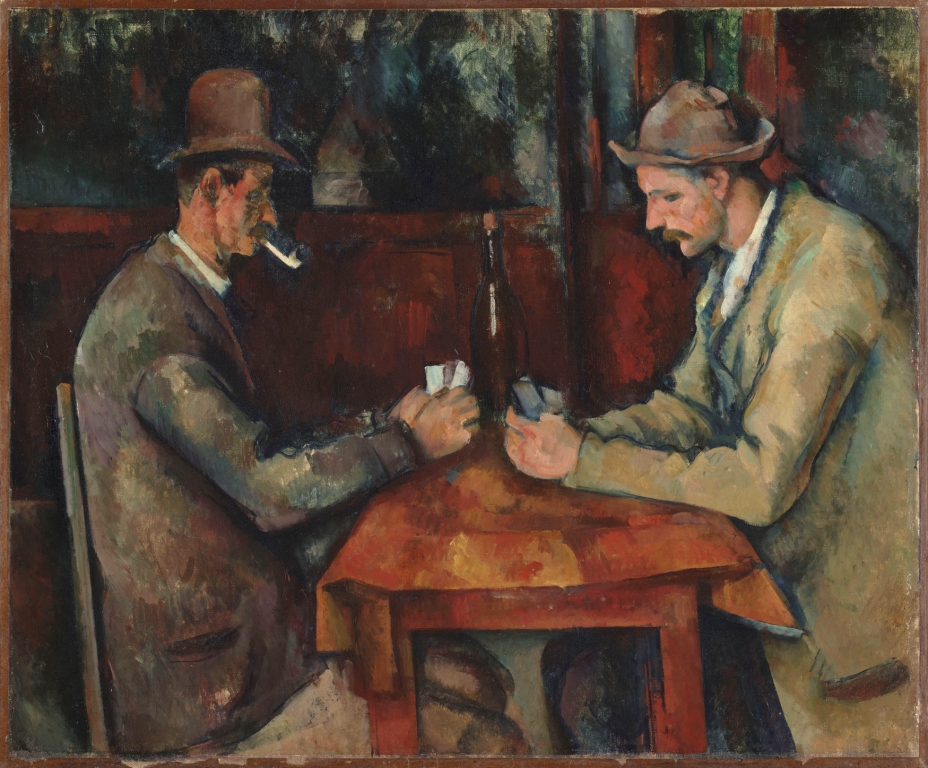 In Budapest, the old masters are displayed side by side with Cézanne's paintings, water colours and drawings so we can compare similarities and differences. In the first section we get 2 of his masterpieces, "Montagne Sainte-Victoire with Large Pine", depicting a mountain in the vicinity of Aix-en-Provence, and its London version. These are displayed next to Poussin's "Landscape with the Ashes of Phocion" and Braque's "Park Carrières-Saint-Denis", both of which provided inspiration for these paintings. It's fascinating to compare and contrast the old and new.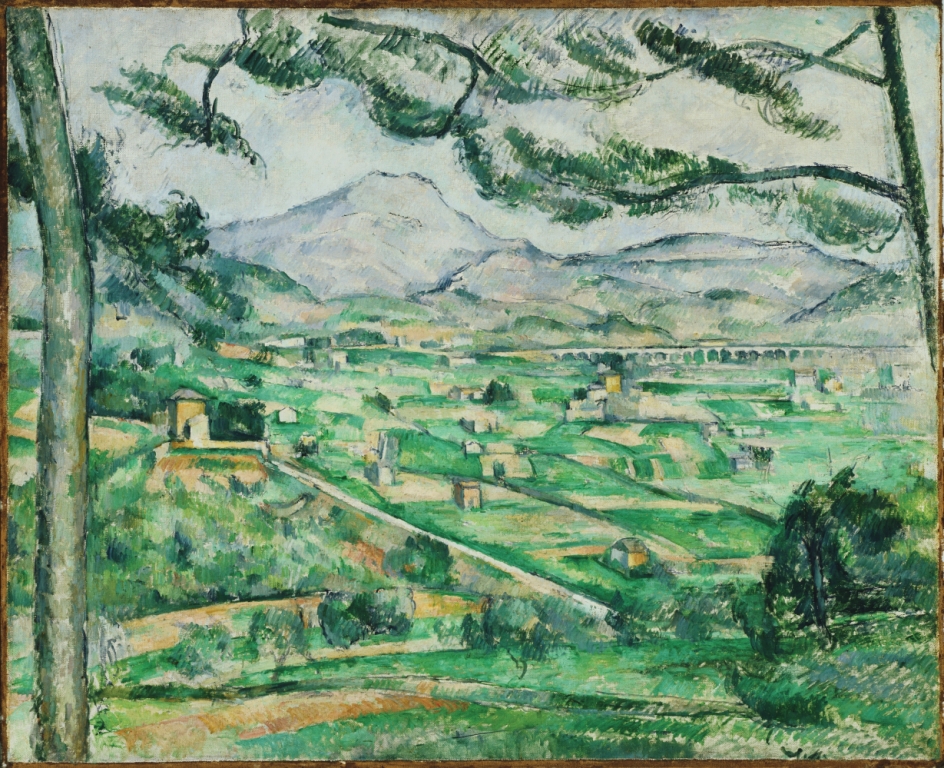 In the next section we get a collection of his early works, demonstrating the development of his drawing skills, and showcasing the painters he drew inspiration form in this period. Later, in the 1870s, Camille Pisarro was a major influence and the two artists studied the old masters together. His still lifes from 1877 to1906, including the recently restored "Buffet" get a separate section as do the landscapes.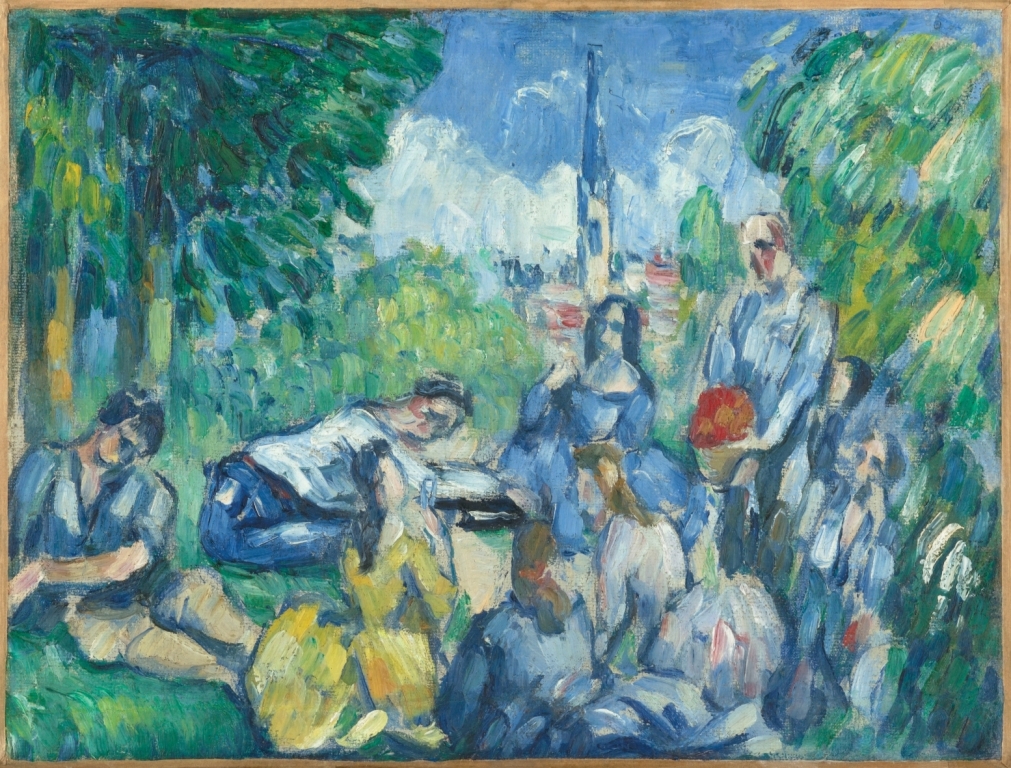 Although this is an immensely intelligent exhibition, asking the viewer to work hard tracing the development of this artist, it's also possible to drift through enjoying the famous, and not so famous examples of Cezanne's work. I won't easily forget the 2 "Card Players" or the delightful "The Bathers" and there's even a rather severe "Self Portrait".
Getting them together under one roof, sourcing from 40 collections worldwide is a major coup for its curator, Judit Geskó. Ironically as Nicolas Penny, the Director of London's National Gallery observed, if he were alive today Paul Cezanne himself would probably not have been allowed into these hallowed halls. "He was a pretty uncouth sort of chap", he said but I urge everyone else to get there while they can.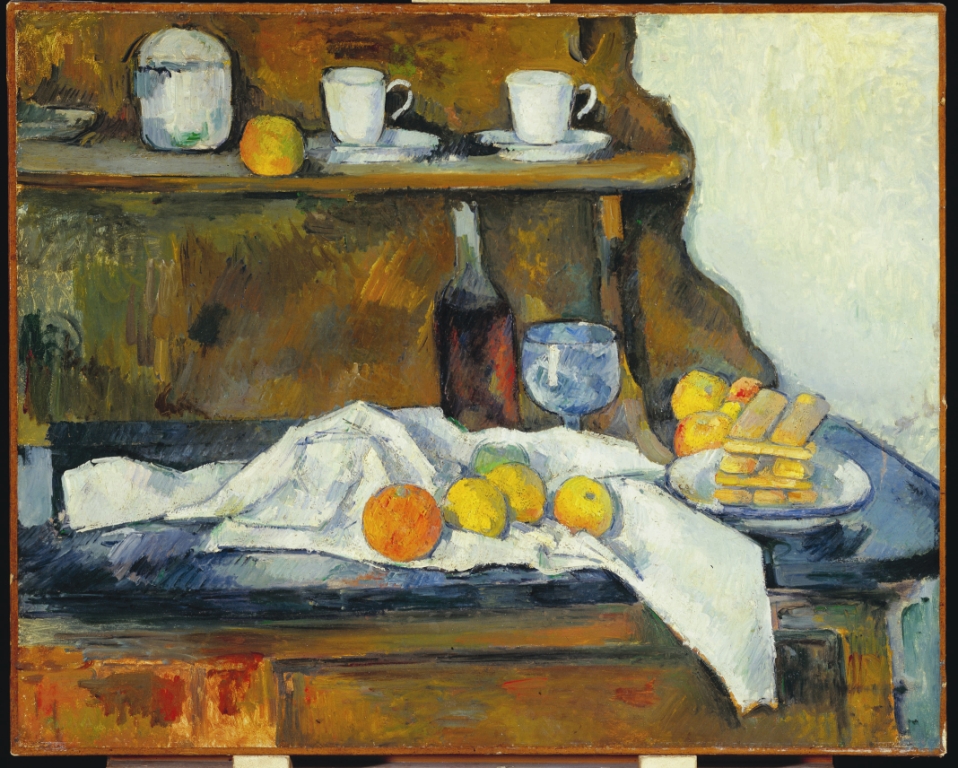 Budapest makes a great destination for a long weekend with its many fine buildings, funky bars and excellent restaurants. I certainly recommend a long soak in one of the many thermal baths after a hard night on the tiles.
Museum of Fine Arts, Budapest.
Go to Hungary has tourist information.
Mamaison Andrassy Hotel is walking distance from the exhibition.
Wizzair flies direct to Budapest daily from Luton.
Budapest Winter Invitation Promotion offers great deals:
All pictures copyright Museum of Fine Arts, Budapest