In its riverside location, surrounded by lush Sri Lankan vegetation, the Cinnamon Citadel Hotel is an oasis of calm, just outside Kandy.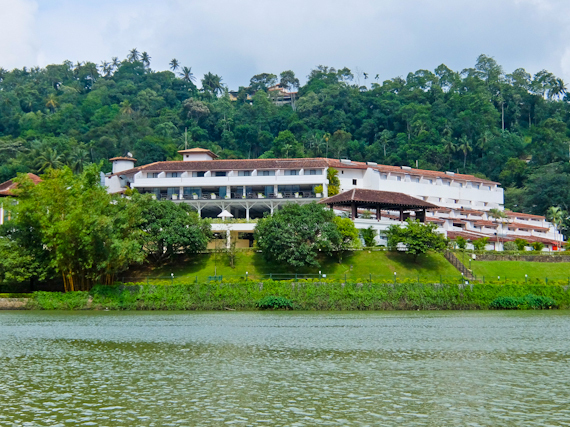 There's something magical about Kandy, the capital of the hill country, not only because the tooth of the Buddha resides in the temple of the same name, but also because of the outstanding natural beauty of mountains and valleys. Steeped in cultural heritage, it was never conquered by the Portuguese or the Dutch and it took the full might of the British army before it finally surrendered. These days, the narrow streets make it a bit of a traffic nightmare so the Cinnamon Citadel is the ideal base if you want peace and quiet.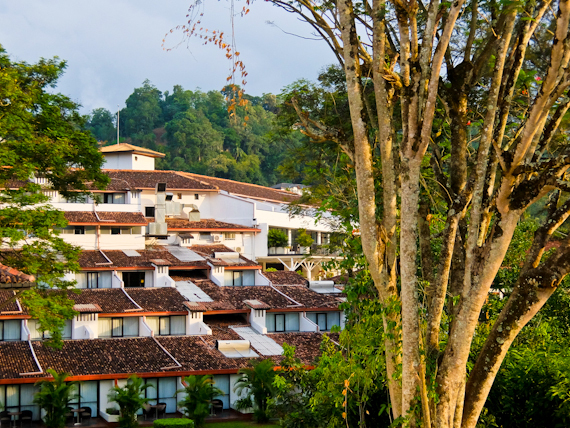 In fact, even the architecture of the hotel is reminiscent of a Buddhist monastery but, step inside, and the 119 rooms are anything but sparse and monastic. 93 Superior rooms are equipped with all 4 star amenities and located in 3 different wings with either a garden or river view. There are also 2 suites.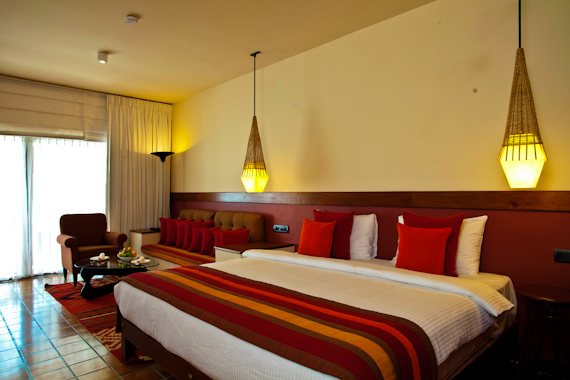 I'm in one of the 24 deluxe rooms, located in the new wing of the resort, tastefully upholstered in a mix of heritage red, with mustards and crimson to highlight Kandy royalty and majesty. Best of all, I can sit out on my balcony sipping a cup of prime Ceylon tea and enjoy the sights and sounds of the river below.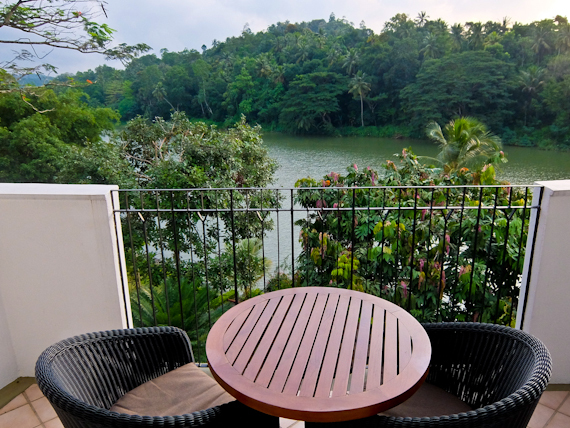 Of course there's a large infinity pool, also with river views, but if you really want to get out on the water, the hotel has its own boat which will take you out on a nature safari. In my 45 minute trip I manage to spot Cormorants, Egrets, 3 types of Kingfisher, and a rare Brown Fish Owl.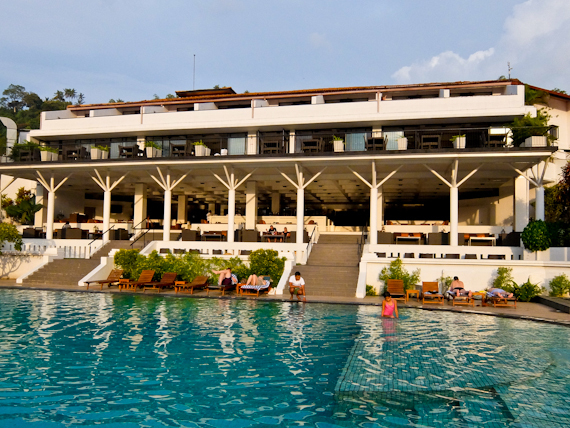 The Panorama restaurant serves up buffet style breakfast, lunch and dinner and, as well as international cuisine, features local Sri Lankan delicacies. As the name suggests, you can dine outside, lit by candlelight, and the view certainly takes some beating. There's also fine dining in Café C and Chef Raminda Premaratne delivers sophisticated modern Sri Lankan cuisine, not quite fusion, more a refinement of traditional flavours.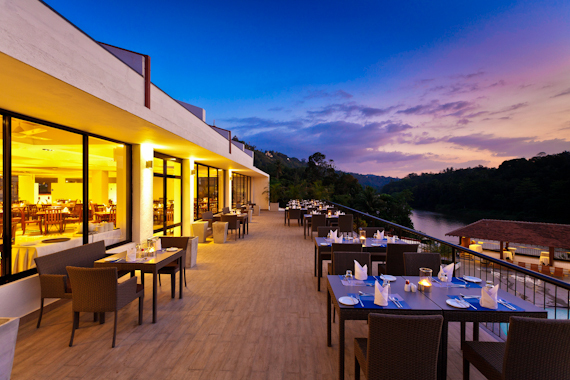 You can easily spend a few days here sightseeing and, as well as the 17th century Temple of the Tooth, the Peradeniya Botanical Gardens are well worth a visit, with more than 300 varieties of orchids, spice bushes, medicinal plants and palm trees. Probably most people's highlight is Pinnawala - home to around 100 wild Asian elephants, and the largest elephant orphanage in the world. There are regular feeding times for the babies, and you can really get up close. I don't recommend getting in the river to scrub the adults, although you're allowed to thrust handfuls of bananas in their mouths before their daily bath. It's an exhilarating experience.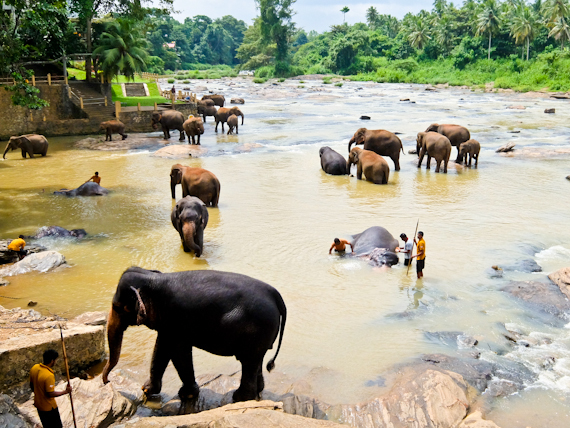 Cinnamon Hotels & Resorts is the largest hotel chain in Sri Lanka, but also has hotels in the Maldives and is looking to expand further afield in the future. Each of their properties has a unique character, echoing landscape, culture and tradition.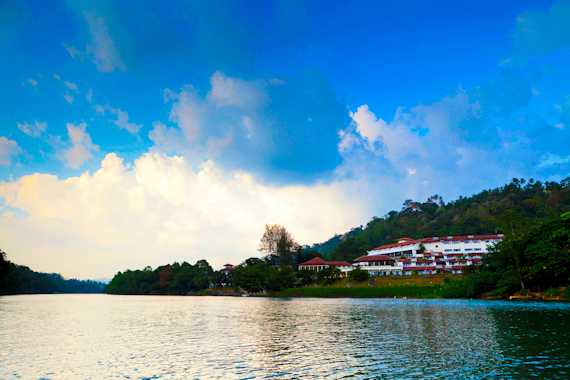 SriLankan Airlines flies daily from London's Heathrow to Colombo non-stop.
All pictures copyright Rupert Parker and Cinnamon Hotels.