Habarana is close to many of Sri Lanka's ancient sites, including Sigiriya, Anuradhapura, Polonnaruwa and Dambulla, so the Cinnamon Lodge makes the perfect base to explore the country's historic past.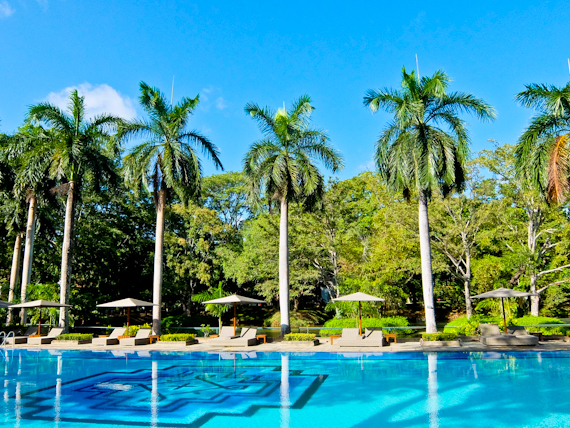 Set in 27 acres of lush forested land, Cinnamon Lodge Habarana, is built on the site of the 6th century Buddhist monastery of Ritigala. It's a wonderfully serene place with many water features including the huge Habarana Lake and the Banda Pokuna reservoir, once used for ritual bathing and cleansing. I particularly like the huge swimming pool, with its adjoining baby pool, perfect for children. The 137 chalets, nestling under 2000 trees, are elegant and luxurious and, because there's so much space here, there's no danger of being disturbed by your neighbours.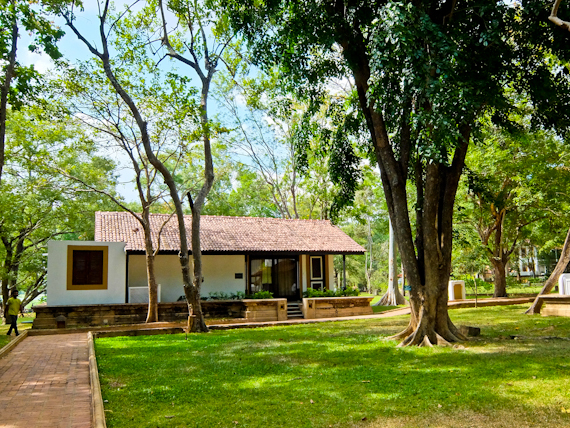 The 68 Superior Rooms all have a spacious living area and feature bathrooms with a large shower. 63 Deluxe Rooms include either a balcony or veranda, floors are terracotta and timber, and the stylish bathrooms feature a bathtub and separate shower. If that's not enough you have a choice of 4 Deluxe Suites and 2 Superior Suites that open out to beautiful views of the grounds and Habarana Lake.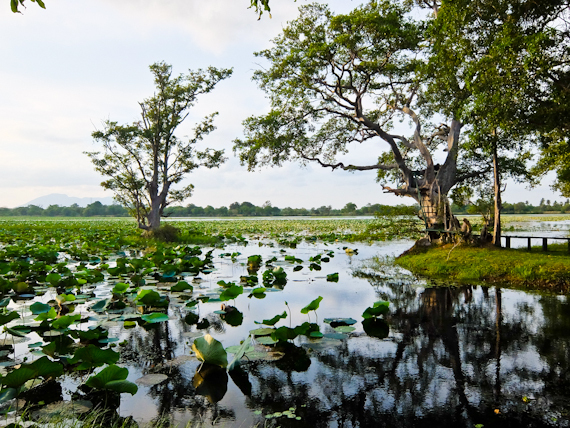 The Superior Suites are spacious, consisting of one bedroom, and equipped with all amenities expected of a 5 star resort, while the Deluxe Suites are complete self-contained units - they take up the ground and 1st floor levels of a chalet, with a master bedroom upstairs and a second downstairs, as well as a lounge and dining area. The bathroom, adjoining the master bedroom features a Jacuzzi, separate shower area, double sinks, and spacious dressing and storage areas for an extra touch of comfort.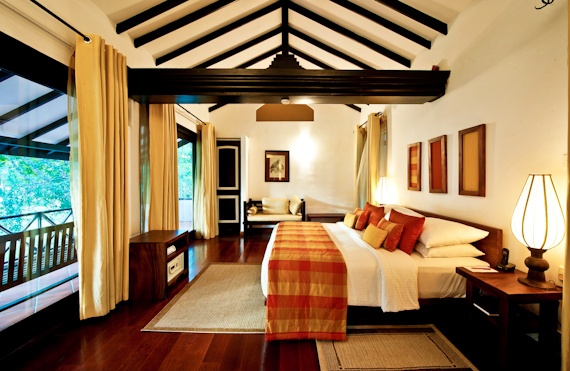 3 restaurants offer local delicacies and international favourites and the resort has its own organic farm to provide fully fresh ingredients. As at all Cinnamon resorts, the buffet has a wide selection of Sri Lankan food always available and I always enjoy string hoppers with fish curry for breakfast. There's organic fine dining available at the Lotus Restaurant, and it's glorious to sit out under the moonlight, next to the pool and enjoy a glass of wine.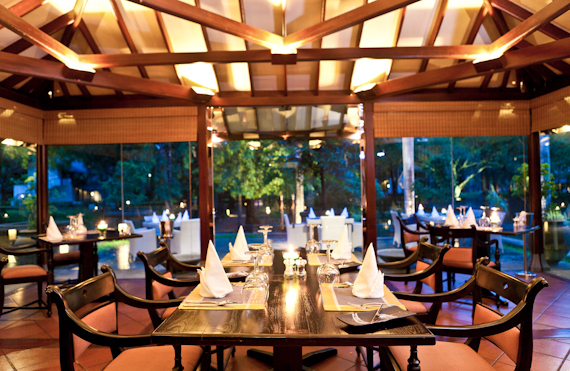 A unique excursion from the hotel is a wildlife safari in Minneriya, nearby. It's home to one of the largest gatherings of Asian elephants in the world and tagged by Lonely Planet as the 6th greatest wildlife spectacle in the world. If history is more your thing than the ancient cities of Anuradhapura and Polonnaruwa are well worth a visit, but perhaps the most spectacular is the lion rock of Sigiriya.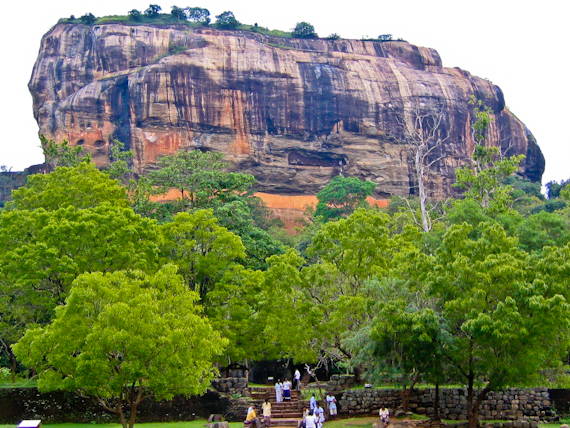 It's over 200m high and on top are the ruins of the palace of King Kasyapa, built in the 5th century. It's hard climb but there are beautiful frescoes on the way up and you're rewarded by fantastic views of the surrounding countryside. There's also a reward back at the Cinnamon Lodge - unwind, relax and enjoy a blissful massage at the Azmaara spa.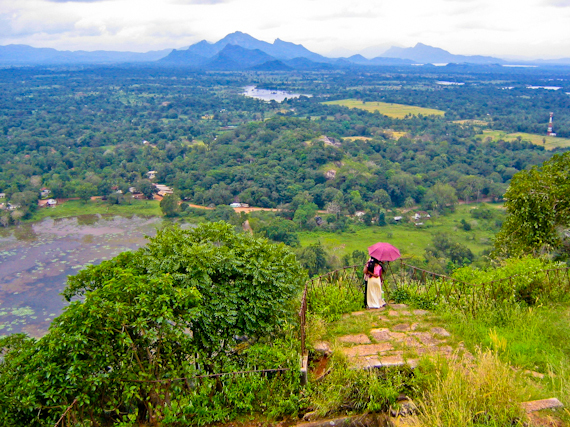 Cinnamon Hotels & Resorts is the largest hotel chain in Sri Lanka, but also has hotels in the Maldives and is looking to expand further afield. Each of their properties has a unique character, echoing landscape, culture and tradition.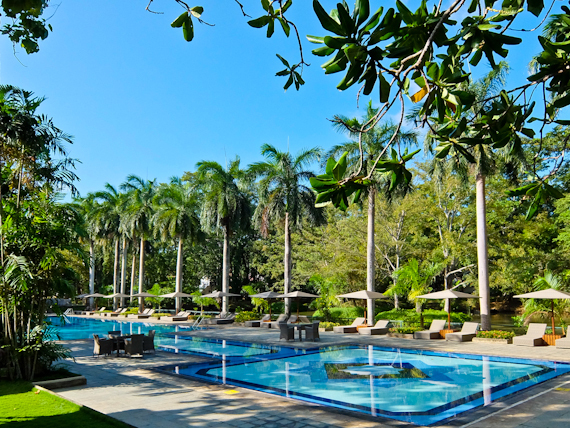 SriLankan Airlines flies daily from London's Heathrow to Colombo non-stop.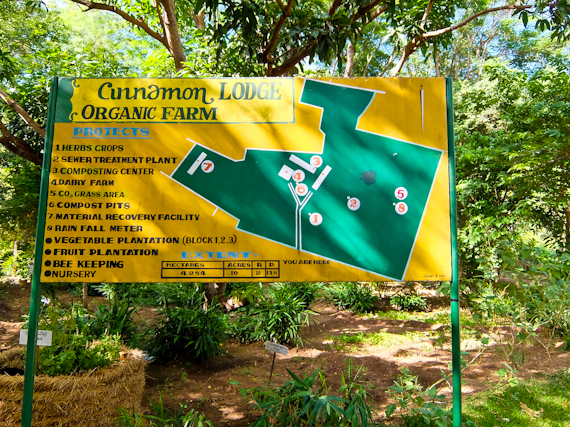 All pictures copyright Rupert Parker and Cinnamon Hotels.